A new female director is coming in Malayalam. The shooting of the first film, directed by renowned costume designer Steffi Xavier, has begun at Vayala near Kurililangad in Kottayam district. It started with a simple ceremony at St. George's Church Auditorium.

Produced by Be Three M…cations, Fr. Mathew began with the prayer of Ambzathungal. Producers Nobin Mathew Minu Thomas and Pramod Mattummal proved the first Bhadradeepam. Actor Vijayaraghavan then performed the switchon ceremony.


Sharafuddin and Rajisha Vijayan also gave the first clap. Biju Sopanam acted in the first shot. The ceremony took place in the presence of film makers, relatives and many others. The presentation of this film is centered around an orthodox Nair family in Pathanamthitta district. Every family has problems. There are problems between each of us. How it is overcome determines the future course of each family and that is the theme of the film.

Also Read: What is Meenakshi Dileep's pride? That misunderstanding turned upside down in the US trip! What Namitha Pramod said about Meenooty becoming a close friend?

Director Steffi Xavier said that the title of this yet-to-be-released film will be announced soon. The system has been desired for a long time. The homework was done. It makes this day work and everyone's blessing should be there. Steffy said.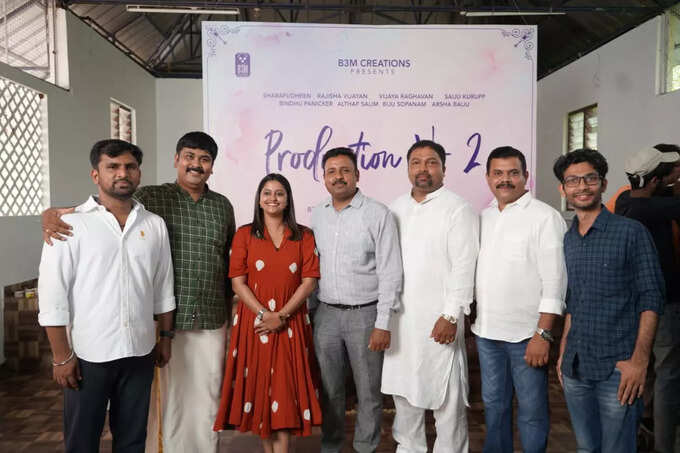 Sharafuddin is the hero in this film and has two heroines. Rajeesh Vijayan and Arsha Baiju. Arsha is the heroine of Vineeth Srinivasan starrer Mukundanunni Associates. He acted in the movie Pathinthampadi and the web series Average Ambili. Vijayaraghavan, Saiju Kurup, Altaf Salim, Biju So Panam. Bindu Panicker and Sunil Sugata are also the main actors. Along with them, many new faces who were selected through auditions are lined up in this film.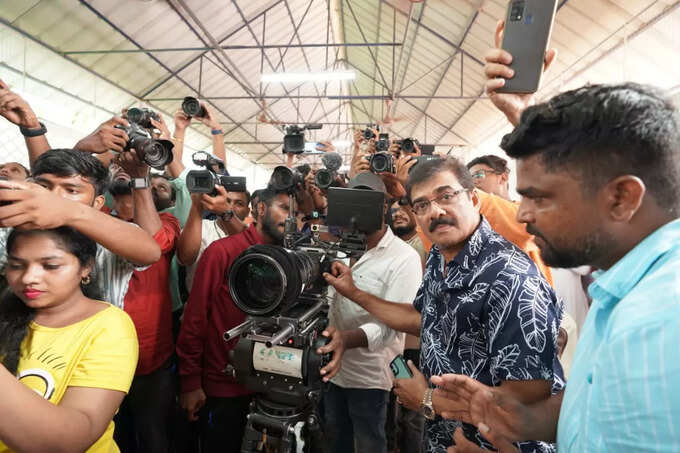 Written by – Mahesh Gopal, Jai Vishnu. Music – Hisham Abdul Wahab. Cinematography – Chandru Selvaraj. Editing – Appu Bhattathiri. Art Direction – Jayan Crayon. make up Ronx Xavier.
Cost and Design – Sanuj Khan. Chief Associate Director – Srimanthak Pradeep. Production Executives – Suhail, Ebin Edavanakkad. Production Controller- Shabir Malavettam.
Beethi M. Releases this film. PRO Vazhur Jose, Athira Diljit.
Also Watch:
Major Ravi on Gold | gold | major ravi
Get the lates news updates on Malayalam movies