Highlight:
Do you know these things about Bichu Thirumala?
Even in the official records, it is Bichu Thirumala.
Poems and songs have been written under this name alone.
The Malayalam film industry is mourning the demise of Bichu Thirumala, who penned many hit songs in the Malayalam film industry for more than five decades. He died this morning while undergoing treatment for a heart attack. Born on February 13, 1941 at Sasthamangalam Pattanikunnu House to Parukuttyamma and CG Bhaskaran Nair, his real name is B. Sivasankaran Nair. Bichu Thirumala is best known as a lyricist. But the fact that he has appeared in the film industry and in front of the camera is not known to many. The words that a songwriter shared on Facebook about this are getting a lot of attention right now.

Also Read:

'Water crystals scatter and fall …'; Writer full of emotions in words! Farewell to Bichu Thirumala with tears!
Roy VT, a Facebook user, reminded me of this. Bichu Thirumala We know him to be an accomplished poet and lyricist. Roy, however, points out that most people do not mention that he wrote the lyrics and dialogues for the film in addition to the lyrics. Roy reminded the film critics that the story, dialogues and lyrics of the super hit film Shakthi, directed by Vijayanand and starring Jayan and Seema in 1980, were written by Bichu Thirumala. Apart from this, Bichu Thirumala has also appeared before the audience as an actor. Bichu Thirumala made her acting debut in Ivy Sasi's first film Utsavam. In the post, Roy reminded that Bichu Thirumala played a small role in this movie.
Bichu Thirumala lived in this world till the age of eighty. During his five-decade-long film music career, he wrote many songs. Bichu Thirumala has composed over 5,000 devotional and film songs. He came to cinema after graduating from University College. Bichu Thirumala co-directed the film Sabarimala Sri Dharmasastra with M Krishnan Nair. He wrote the song Brahmamuhurtham for the film Bhajagovindam. Akkaldama is the first film to have a song by Bichu Thirumala. The songs of AR Rahman's only Malayalam film Yodha were composed by Bichu Thirumala.

Also Read:
Doctors repeatedly asked Bichu Thirumala, who had been unconscious for 11 days, about the songs! The answer is that I wrote Kannanthumpi! That's how I came back that day!
In an old interview, he revealed how he became a bitch. His mother Parukuttyamma's father Sivarama Pillai was a great English scholar and a good reader. The world classics that his grandfather did not read were few and far between. Bichu was the name of an honest character in an English novel read by his grandfather. The bitch later became the nickname in my house when I was a kid. When I grew up, I adopted the same name. Even in the official records it is now known as Bichu Thirumala. Poems and songs are written under this name only. He has said that some people have misunderstood that he is a Muslim by this name and that Bichuka will affectionately call him but there is nothing he can do to correct them.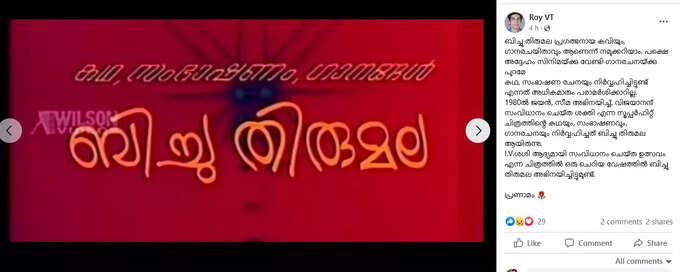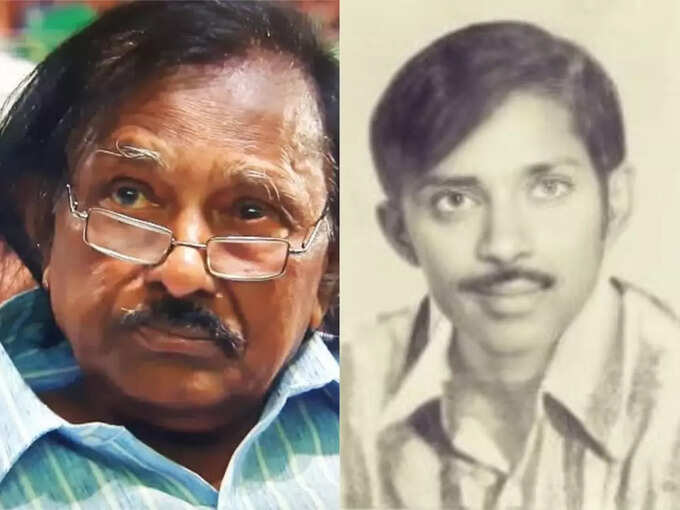 Did you know that Bichu Thirumala is not only a lyricist but also a genius who works wonders with his pen?