After the remarkable success of Ramaleela, the shooting of the new film directed by Arun Gopi began on Wednesday, September 28 at Kochi's Thripunithura Leikkota Palace. The shooting started with Dileep acting in the first shot. The scene with Lena and many others was filmed later.

The film is produced by Vinayak Ajith under the banner of Ajith Vinayak Films.
The presentation of this film is in a journey-cum-thriller mood.
The journey of a young man who has set out to achieve his goal. Presented entirely with intent. Arun Gopi and Uday Krishnan in this movie.
The screenplay is by Udaykrishna and the cast of the film is mostly from outside Malayalam, with famous Bollywood actress Tamannaah as the female lead.

Actors from different languages ​​of India are lining up in this film. Director Arun Gopi said that five prominent Bollywood villains are acting in this film. The presence of the famous Dinomorio in it makes this film very attractive.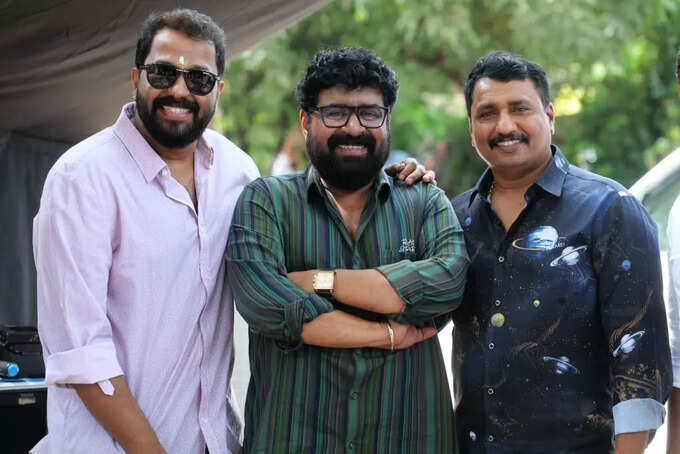 Siddique, Kalabhavan Shajon and Ganesh Kumar also play the lead roles in the film. Music by Sam C.S. Cinematography by Shajikumar and editing by Vivek Harshan. Art Direction – Subhash Karun. Makeup – Ranjith Ambadi. Costume -Design – Praveen Verma Associate Director – Prakash.R.Nair. Chief Associate Director – Ratheesh Palode. Production Executives – Shihab Vennala, Ante Ni Kuttampuzha. The shooting of this film is completed in Kochi, UP, Jharkhand, Gujarat and Mumbai. Vazhur Jose. Photo by Ramdas Mathur.
Also Watch:
'Mahesh and Maruthi' with love triangle | maheshum maruthiyum | asif ali
Get the lates news updates on Malayalam movies