Starring Sunny Wayne, Suraj Venjaramoodu, Gauri Kishan, Siddique, Indrans, Shine Tom Chacko, Manikandan Acharya and Jafar Idukki.
Blessed Anthony Trailer
Released. The trailer promises to be a feel good movie. The film is produced by M Shijith under the banner of Lakshya Entertainment and directed by newcomer Prince Joy.
Also Read: Cut the cake with a fork; Vijay Sethupathi apologizes
The trailer has been released by Malayalam megastar Mammootty. When the theaters opened in Kerala, the trailer was shown in many places. Gauri Kishan, who is best known for her role in 96, will play the lead role of Sunny Wayne.
Music is composed by Arun Muraleedharan and the lyrics are penned by Manu Manjith. Blessed Antony comes to the audience with a story that is very important for music, love and family relationships. The trailer is getting a huge reception within hours of its release. The song "Kamini", which was released before the movie, was seen by more than 21 million people. The songs and teasers that came out of the movie were very popular.
Also Read: Vijay Sethupathi announces silent film on his birthday; 'Gandhi Talks' is coming
The story of Jishnu Sramesh and Ashwin Prakash is scripted and narrated by Naveen T Manilal. The film also stars Baiju Santosh, Mala Parvathy, Muthumani and Prakash Alexander. Selvakumar handles the camera of the film. Appu Bhattathiri is the editor and Arun Venjaramoodu is the art director. Sound design by Sankaran AS and Siddharthan KC is by Biju Bernard, Executive Producer of Anugrahitan Antony.
Also Watch: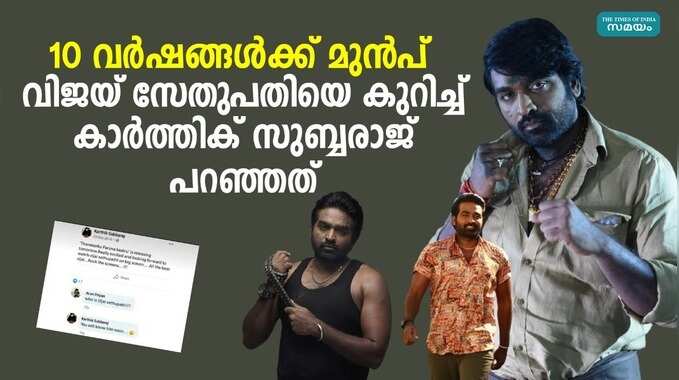 That post that goes viral‌