'
The Great Indian Kitchen
'There are many posts on social media every day for and against the politics of the film' The Great Indian Kitchen '. Now, doctor, model and actress Dr. Shinu Shyamalan has come up with a different note after seeing the film.
Also Read: The recurring 'Zulu lives and insatiable Sethumadhavans' in the interiors!
Shinu's post begins by referring to the dialogue in the movie "Light Off"? Is sex an exercise to be shown in the dark? What are you going to steal by tapping in the dark? Yes. How many people have ever seen their wife's private parts exposed? Could she have enjoyed watching her facial expressions change?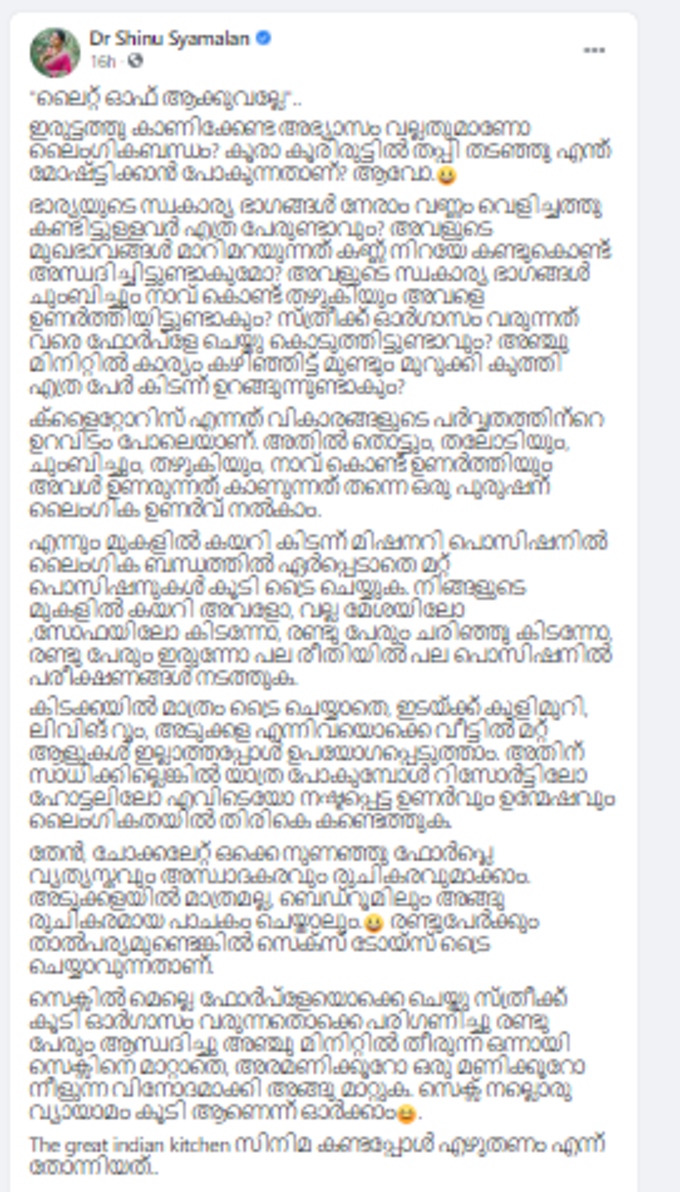 You can read the full text of the post shared by Dr.
Could he have woken her up by kissing her private parts and caressing her with his tongue? Will the woman be foreplayed until orgasm? How many people would be asleep in five minutes after a tightrope walk? The clitoris is like the source of a mountain of emotions. Touching it, stroking it, kissing it, caressing it, licking it with its tongue can give a man sexual arousal as soon as he sees her waking up.
Also Read: 'I can't help but mock the housewife's call for refuge'; Sobha Surendran

Always lie on top and try other positions without having sex in the missionary position. Climb on top of her and experiment with her, lying on a table, sofa, two people leaning over, or two people sitting in different positions in different ways.
Instead of just trying to get to bed, you can use the bathroom, living room and kitchen from time to time when there are no other people in the house. If that doesn't work then find back in sex the lost vibrancy and vitality you lost somewhere in the resort or hotel while traveling.
Honey and chocolate can make the foreplay different, palatable and delicious. Not only in the kitchen, but also in the bedroom where you can cook delicious. You can try sex toys if both of you are interested. Slowly playful with sex and consider the woman's orgasm, and enjoy it. Remember that sex is also a good exercise. When I saw the movie The Great Indian Kitchen, I felt the need to write, Shinu wrote on Facebook.
Also Watch: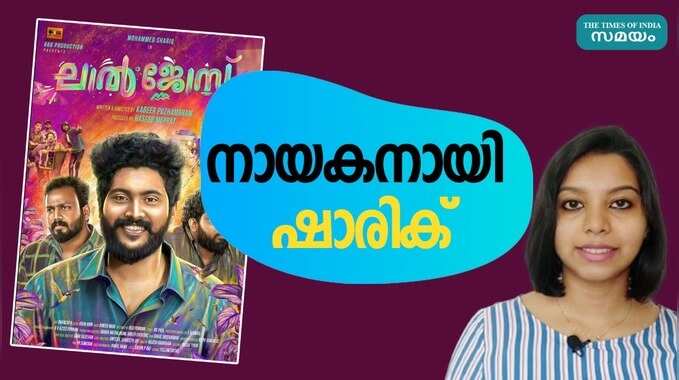 Sharik becomes a notable hero through Tick Tock