Highlight:
Movie lovers stare in anticipation
Fresh pairing and fan comments
Announced by World Leader Page
'Arkariyam' is a new movie starring Biju Menon, Parvathy and Sharafuddin in the lead roles. The announcement of the film was made by putting together the title poster and teaser of the film. World star Kamal Haasan and Fahad Fazil announced the film on their Facebook page. We have to wait for the film and hopefully it is a film Biju Menon It was posted on Facebook last day. The now released teaser features Parvati, Sharafuddin and Biju Monon. Biju Menon will be seen in a completely different look in the film. Biju Menon will be seen in the film at the old man's getup. According to the teaser, Parvathy and Sharafuddin will be seen in the film as two people who got lost during the journey. The movie will be released on February 26.
Also Read: You can also act with Madhubala; Another casting call that got attention; Anna Benn called it an unprecedented casting call!
The film is being produced by Santosh T Kuruvila and Aashiq Abu. The film is directed by Sanu John Varghese. The film is produced under the banner of Moonshot Entertainments and OPM Dream Mill Cinemas. The film is scripted by director Sanu John Varghese, Rajesh Ravi and Arun Janardhanan. The film is edited by director Mahesh Narayanan.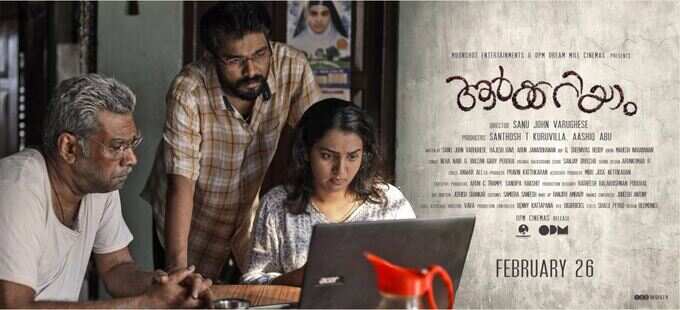 Also Read: Radhika says:
G Srinivas Reddy is the cinematographer. The music is composed by Neha Iyer and Yakshan Gary Pereira. Ratheesh Balakrishna Pothuval is the production designer of the film. Jyotish Shankar is the art. The costume is handled by Sameera Saneesh. The makeup is by Ranjith Ambati. Arun C Thampi and Sandeepa Rakshith are the executive producers of the film and Vava is the chief associate director. Benny Kattappana is the production controller. The poster design for the film is by Old Monks. The film is currently in the post-production stage.