Family movie starring Suraj Venjaramoodu and Nimisha Sajayan '
The Great Indian Kitchen
(Great Indian Kitchen) will be released on January 15th. The film will be screened on Neestream, a global Malayalam OTT platform from Kerala.
After the huge success of 'Thondi Muthalum Driksakshiyum' on the silver screen, this is another film in which Suraj and Nimisha come together.
Also Read: Grass prices for controls; Crowds of fans to book master tickets

The film is written by Geo Baby and directed by Salu K. Thomas. Editing by Francis Lewis, music by Suraj S Kurup, Mathews Pulikan, Chief Associate Director Nidhin Panicker, Dijo Augustine, Jomon Jacob, Vishnu Rajan and Sajin S Raj. 'The Great: Indian Kitchen' is Geo Baby's fourth film, which is notable among young directors who come to the silver screen with different themes. Previous films include Baby God, Two Girls, Kilometers and Kilometers.
Neestream Creations is a sister company of US-based Nest Technologies Corp. Neestream's technical partner is Viewway Solutions, a leading OT builder in Kerala. Neestream, a global streaming platform from Kerala, has over 40 movie releases a year, over 20 web series, and several Malayalam live TV channels and other entertainment programs.
Also Read: Purnima with a new post that gives a mouth-watering reply to critics!
In addition to the latest movie releases, Neestream also has around 100 old classic super hit movies from Malayalam cinema. Kerala audiences from all over the world can enjoy the best Malayalam entertainment programs through this. Through Apple, Android, Rock TV, and the Amazon Firestick www.neestream.com Neestream will be available. The backbenchers also said that Neestream is presenting three different plans, including an annual plan.
Also Watch: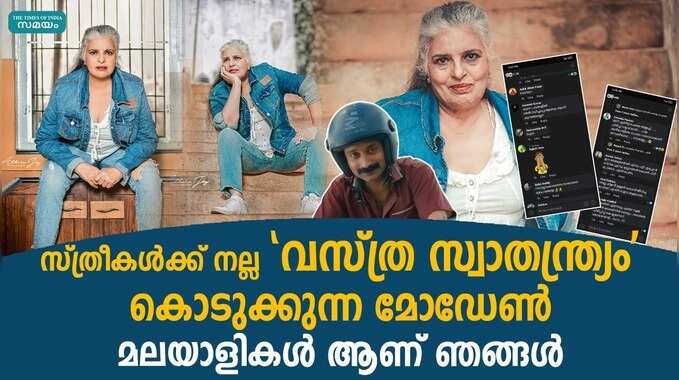 Rajini Chandy's photoshoot on social media