The eventful and touching life story of Uma Preman, one of the best personalities in the world, who sacrificed her life for the good of others and saved millions of lives through her services, will be made into a film in Tamil and Malayalam. Uma Preman, the daughter of an ordinary mill worker, has already spearheaded nearly two lakh dialysis operations, more than 20,000 heart surgeries, hundreds of kidney transplants, and has transformed the lives of many marginalized people in the country by building schools and affordable housing for tribal communities.
Also Read: Aishwarya Lakshmi says she will not be able to say no if she sees Ramassery Idli on the set

Uma Preman is also the first philanthropic kidney donor in India. They donated their kidneys to a completely unknown teenager. Uma has also been honored by the President as one of the best women in India, the Asianet Women Power, CNN-IBN Real Hero. The life of such an extraordinary woman is being prepared as a biopic in Tamil and Malayalam simultaneously. Tamil director and actor S. N. The film is directed by Vighneshwaran Vijayan (Wiki), who directed the Tamil film Traffic Ramasamy starring Chandrasekharan.
Also Read: 'Will vote anyway this time !, Total Excited'; Sania Iyyappan ready for maiden vote!

"There is nothing greater than selfless love. Whenever people around her are in pain, Uma Preman responds with more love. I believe this film will inspire many. Also, I promise that I will completely ignore that thought when I see this film about how a girl emerges after hundreds of hardships by young people who commit suicide for trivial reasons, "said director Vighneshwaran Vijayan.
Also Watch: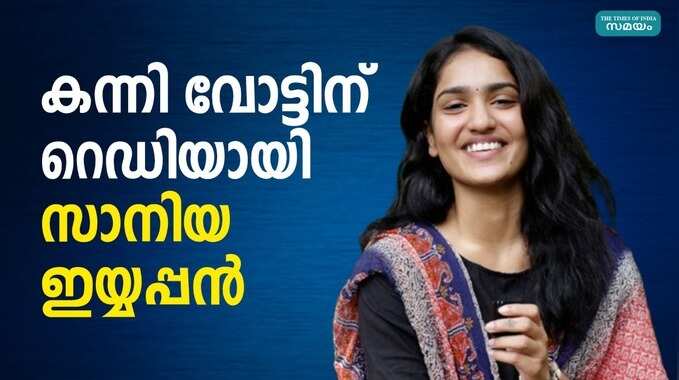 Sania Iyyappan ready for maiden vote