Highlight:
There are many stars in the film
Picture of a group of friends getting together
"Ettu Kolam" is a short film written and directed by Vinod Kannol after "Mottitta Mullakal". The one that comes in the newspaper Eight columns We will read the news and leave it as an early discussion. It is not uncommon for the same event to later become four-column or eight-column news in the name of some other person.
Similarly, the shooting of the short film "Eight Columns", which was the subject of an eight-column news item printed in an evening newspaper, was completed in and around Kasaragod.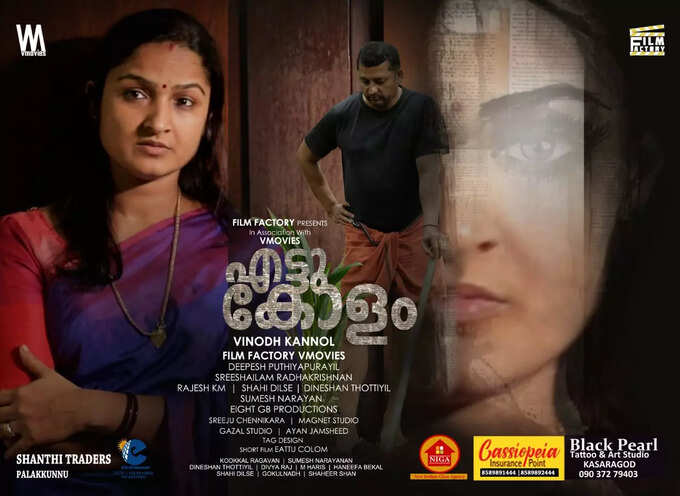 Also Read: 'Thanks to all the teachers who helped this little boy on his journey'; Nivin Pauly with a childhood picture
Produced by a group of friends under the banner of V Movies and Film Factory, the film stars Kookal Raghavan, Sumesh Narayanan, Dineshan Thottiyil, Haneefa Bekal, M Harris, Shahid Dilse, Divyaraj, Gokul Nath and Shaheer Shah. Deepesh is the cinematographer and first cut editor at Puthiyapura.
Also Read: 'This is undoubtedly a fitting retaliation for the habit of trying to normalize extreme inhumanity and embarrassing the very idea of ​​serials'; Actress criticizes Kudumbavilak director

Background music by Srisailam Radhakrishnan, sound mixing by Ayub Manjeri, associate director Sreeju Chennikkara, co-producer Rajesh KM and news outlet AS Dinesh.
Also Read: It was Dileep who helped pay for my daughter's wedding! KPAC Lalitha's words go viral!
Also Watch:
'Malik and Thiruvananthapuram style! Dialog Supervisor Smitha with an open mind