Highlight:
Mammootty turns 70 on September 7
Fans celebrate their birthdays with charitable activities
Mammootty's favorite actor turns 70 tomorrow (September 7). Loved greetings from his fans all over the world and in the film industry on social media and elsewhere. Blood donation camps are being organized around the world ahead of Megastar's fans' birthdays. Robert Kourya, President of the Mammootty Fans and Welfare Association International and PRO of his charitable activities and one of the board members of the Care and Share International Foundation, says that despite the Kovid restrictions, tens of thousands of fans have come forward to donate blood this time.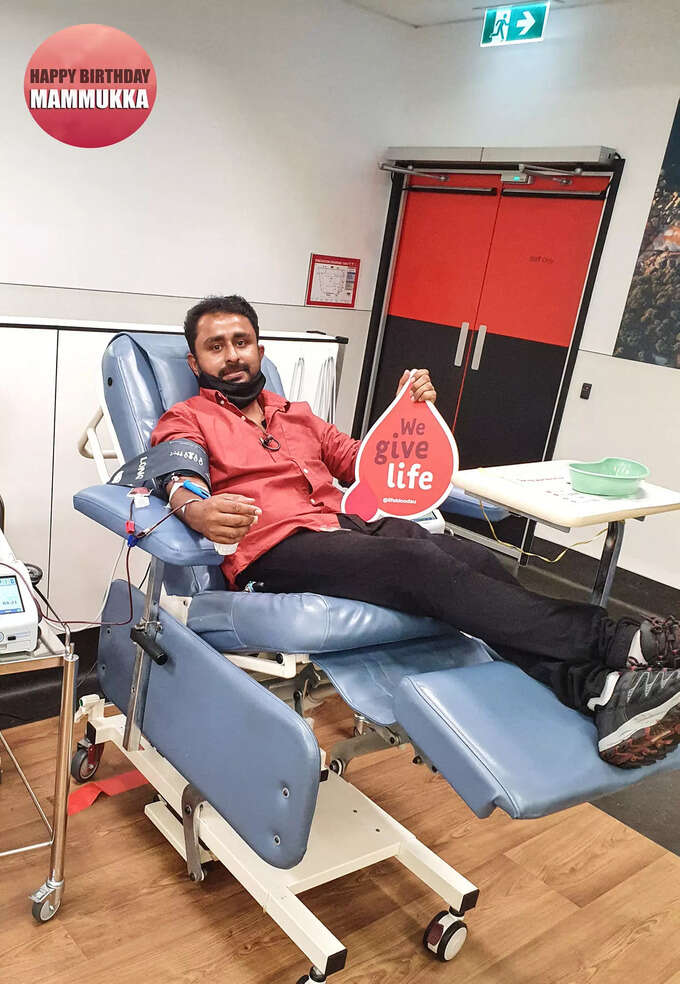 Also Read: Synonymous with humanity; Robert Kuriakose talks about Mammootty's charitable activities
If thousands of blood donations are being made around the world to coincide with the birthday of a bloodless person, no doubt that birthday will be that of megastar Mammootty. We are in Australia in collaboration with the Australian Red Cross Life Blood Blood Donation Camp Conducted by. This time there are no other celebrations, mainly charitable activities. The most important of these is blood donation.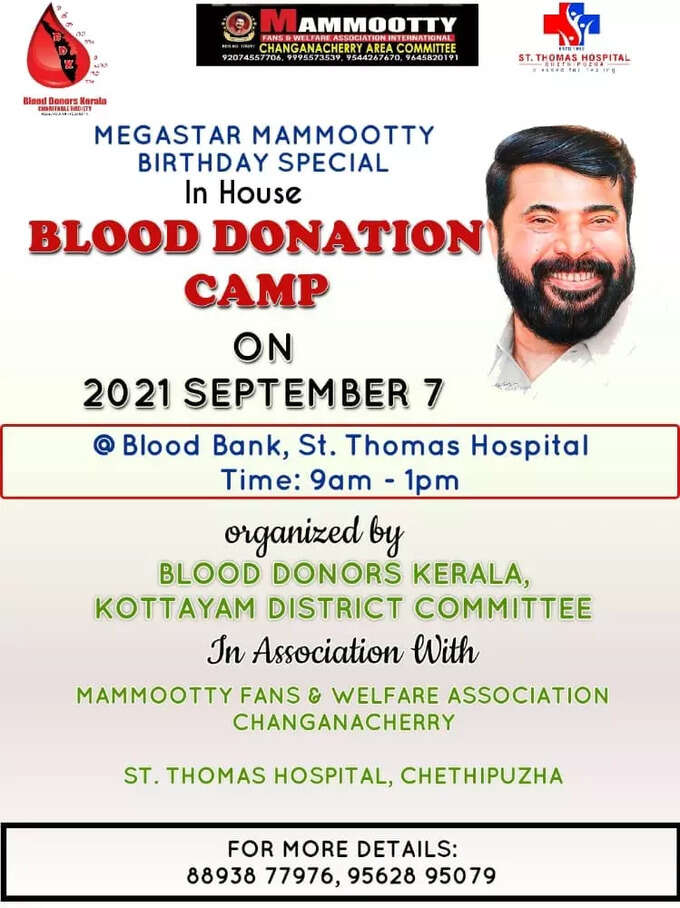 Blood donations are being made wherever his fans are. Fans continue to donate blood today and tomorrow, including in Australia, Dubai, Abu Dhabi, Canada, New Zealand, Qatar, Kuwait, Bahrain, Saudi Arabia, and European countries. Despite Kovid restrictions, at least 500 fans in each district of Kerala are cooperating in blood donation. This time tens of thousands of fans are part of the blood donation camp.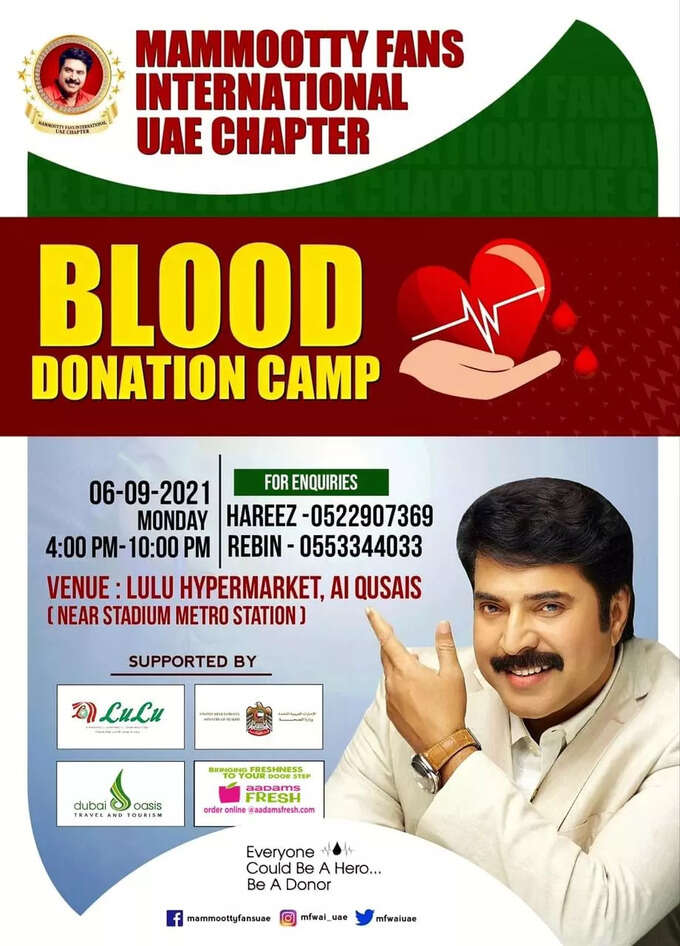 Also Read: Mohanlal says he is the only actor in our generation who has been lucky enough to hit the screens as Ichaka's son

In addition, fan association units are giving away at least one child a smartphone everywhere. He has already delivered smartphones to many children through the Vidyamritham project he started. In addition, assistance is provided to the deserving for housing and other purposes. There is also food distribution and clothing distribution for the poor, Robert Kuriakose told Time Malayalam.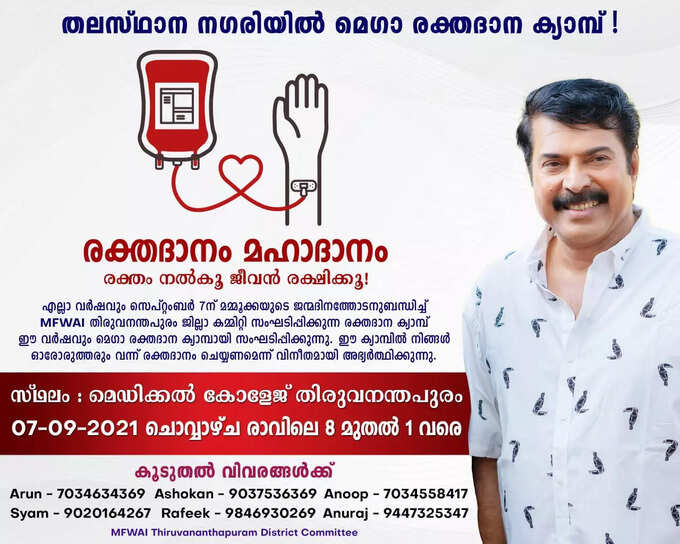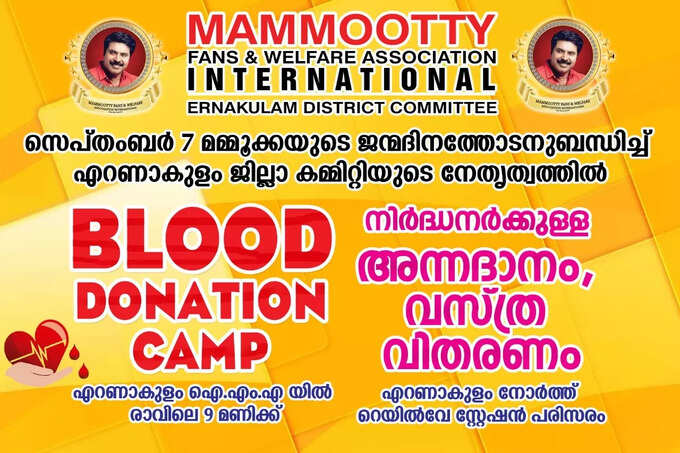 Also Watch:
A great 'Birthday' present for Malayalam actor Mammootty!