Highlight:
Casting call that got attention
The movie starring Kunchacko Boban
Director and Producer of Android Baby Together 'No He is looking for actors for the movie 'Than Case'. The casting call shared by Kunchacko Boban, the hero of the film, goes viral. Ratheesh Balakrishnan Pothuval directed by Santosh T. Kunchacko Boban will play the lead role in the film produced by Kuruvila. The casting call poster of the movie 'Na Than Case‌kodu' has completely different instructions and requirements from the usual casting calls.

Also Read: See the surprise the child has in store for Elizabeth? The doctor was very happy with the wedding gift prepared for his beloved!
The cast and crew are talking about the cast and crew they want to start filming in October. Two robbers, eight policemen, 16 lawyers, a magistrate, 3 bench clerks, 5 auto drivers, an Anganwadi teacher, 1 retired PWD teacher, four shuttlers and a biker are wanted in the first part.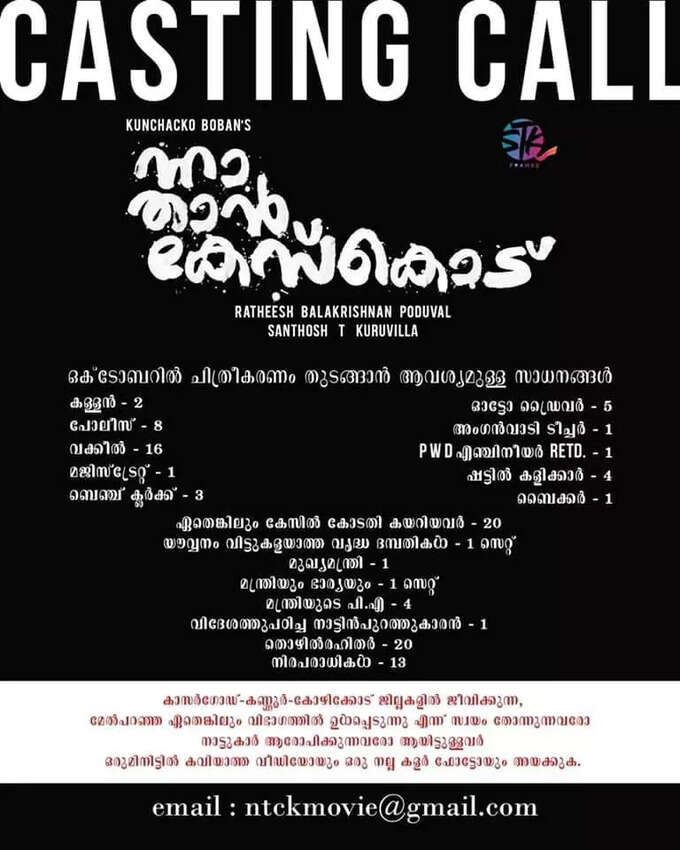 Age or other factors are not specified in this section. The second set also asked the actors to laugh like this. Going to court in any case, an elderly couple who have not left their youth, the Chief Minister, the Minister, the wife and the PA of the Minister who studied abroad. Unemployed and innocent people are next invited to the film.
Also Read: 'Beauty is in the mind, not the beauty that money makes outside, Bala's wife is beautiful'; Child, words go viral at the wedding!

People from Kasaragod, Kannur and Kozhikode districts have been invited for the film. The poster also states that those who feel they belong to the category they have suggested and those who are accused by the natives can participate. Interested parties are advised to send video and color photos not exceeding one minute to [email protected]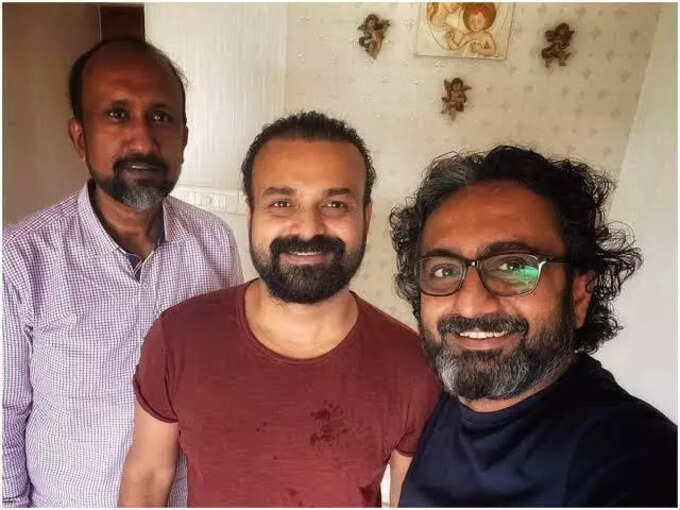 After Ta Tadia, Mahesh's Revenge, Mayanadi, Ee Ma Yau, Virus, Android Kunjappan, Arkariyam and Marakkar Arabian Sea Lion, Santosh T Kuruvili will play the lead role along with Kunchacko Boban, Vinay Fort, Gayatri Shankar, Saiju Kurup and Jaffer Idukki.
Also Read: The stars sang at Bala's wedding, and Bala's song with a little humor! Young stars coloring the celebration!
The name of the film was announced in March. Like the responses to the current casting call, the name 'Na Than Case' has attracted a lot of attention. Meanwhile, Ratheesh had directed 'Kanakam Kamini Kalaham' starring Nivin Pauly after 'Android Kunjappanu'.