Highlight:
Greetings from Ambilichettan fans
Hope to start this year with hope
Fans will be back soon
Jagathy Sreekumar, the beloved actor of Malayalees is celebrating his 70th birthday. The comedy emperor of Malayalam was born on January 5. Only Kovid background family members will be part of the star's celebration. Jagathy's son Rajkumar had earlier said that he would return to cinema this year. Rajkumar had said that he will be seen on the silver screen in a role that suits his current health condition.
Also Read: 'Theater Lock' will not open today

On this special day of the year, which is very important in the career of Jagathy Sreekumar, the entire film world has come on the scene with greetings. Actors Mohanlal and Mammootty have come forward to wish the comedian emperor of Malayalam cinema a happy birthday. Jagathy Sreekumar shared pictures of his birthday on social media. Young actors from Unni Mukundan to Aju Varghese have also come on stage to wish their beloved Ambilichettan a happy birthday.
Also Read:Dileep arrives at the wedding ceremony holding the hand of Kavya Madhavan
He has acted in over 1400 films during his four decades long acting career Jagathy Sreekumar Starring Ambilichettan. Jagathy Sreekumar is the undisputed comedian of comedy in Malayalam cinema. He is a five-time recipient of the State Film Award. He has also received numerous awards.
Also Read:Anil Panachooran's death; The family wanted the body to be postmortem
But many years ago, Jagathy Sreekumar unexpectedly had to stay away from cinema. Jagathy Sreekumar, who is undergoing treatment for serious injuries sustained in a road accident, is all set to return to the camera this year. This news has created great excitement among the fans of Ambilichettan.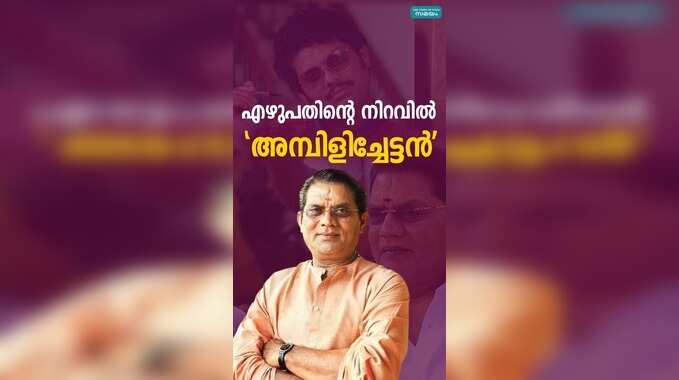 70th Birthday of Malayalam Comedy Emperor