Tamil remake of 'Charlie' released in Malayalam five years ago and became a super hit
Mara
'S trailer came out recently. The second trailer of the movie has been released before the release of the movie on Amazon Prime on January 8. The second trailer has been released with a poem sung by actor Dulquer Salman, who starred in 'Charlie'.
Also Read: Comedy Samrat returns with Mammootty; Jagathy Sreekumar to star in 'CBI 5'
Madhavan, who will be playing the lead role in 'Mara', has also tweeted a video thanking Dulquar for being a part of 'Mara'. "My brother Dulquer Salman, you are very proud to be a part of the film industry. We were looking for someone very special to sing the poem in the second trailer of Mara. Then you came with a lot of enthusiasm and blessings and did a good fantastic job. You surprised me by providing voice over for the trailer. I want to return this favor one day. Madhavan said in the video, "Thank you, Sneham, for making this selfless act so special by filling Mara with a little Charlie."
Director Dileep Kumar has also thanked Dulquar. Dulquer has thanked both of them in return. Thank you so much dear Mad. You are a great inspiration. Thank you so much to you and the team for including our 'Charlie' in 'Mara'. All the best from the 'Charlie' team to 'Mara'. Can't wait to see your mara, DQ is on.
Also Read: 'There is no salvation', 'Is this you', 'The same lie'; Roshni Singh shocks fans and friends
The film stars Shraddha Srinath, Akalkander Babu, Sivada Nair, Mauli, Padmavathi Rao and Abhiramathi in the lead roles. When Madhavan arrives as Mara, Shraddha plays the role of Paru. Directed by Dileep Kumar, the film is produced by Pratheek Chakraborty and Shruthi Nallappa under the banner of Pramod Films.
Also Watch: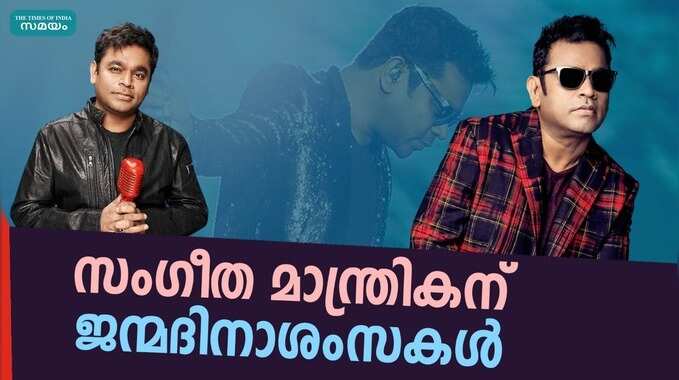 Fans wish AR Rahman a happy birthday