There have been many big fat weddings in Bollywood and many more are about to happen. Famous couples like Katrina-Vicky, Ranbir-Alia have taken seven rounds, while many couples including Athiya Shetty-KL Rahul, Tara Sutaria-Aadar Jain, Sidharth Malhotra and Kiara Advani are yet to become bride and groom. Amidst all this, people's eyes are also fixed on the marriage of Malaika Arora and Arjun Kapoor. Now Malaika Arjun Wedding has spoken openly on this. He has confirmed that both are thinking about it. Now both are planning what to do next.

Malaika Arora, while talking about her relationship with Arjun Kapoor and the stage at which she is now, said in an interview to our colleague Bombay Times, 'The most important thing is if we know that we want to have a future together. If you're in a relationship where you're still figuring things out and saying, 'Oh, I don't know…' This is not where I stand in my relationship. This is sacred and important to me. I think we are at a point where we are thinking about the part of where we are and what to do next. We discuss things a lot. We are in same place with same thoughts and ideas. We have really found each other.'

Malaika wants to spend life with Arjun

Malaika further added, "We are at a mature stage where there is still room for many discoveries, but we would love to see the future come together and see where we can take it from here. We laugh and joke about it, but we're also very serious. You have to feel positive and secure in your relationship. I am very happy and positive. Arjun gives me that confidence and assurance, but it is from both the sides. Yes, I don't think we should open all the cards at once. We still love our life and romance together every single day. I always do that I want to live with you. We will find out the rest, but I know he is my man.'

Now let's talk openly about the relationship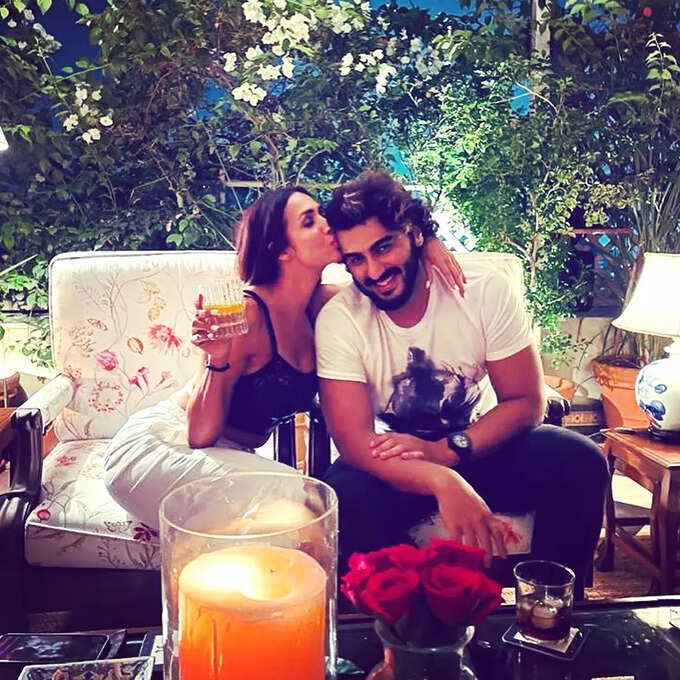 Malaika and Arjun are dating each other for years. At first they hid their relationship, but gradually started expressing love for each other on social media. Now they openly talk about their relationship. However, due to this relationship, both of them fall prey to trolls, as there is a long age gap between both of them. Despite this, he is enjoying his life without paying attention to all these things.

Oops! Malaika Arora was going to sit in the car, then something happened which should not have happened, watch video
19 year old son
Malaika Arora married Salman Khan's brother Arbaaz Khan, but they got divorced after years. They have a son, who is 19 years old. Both are often seen together for their son.