Kishore da, Kishore Kumar or Abhas Kumar Ganguly… In the pleasant journey of life, every person in India knows Kishore Kumar as the companion of his musical journey. Kishore Kumar's musical journey that began in 1948 has gone through 27 Filmfare nominations and thousands of memorable songs. August 4 is Kishore Kumar's birthday and even today all the journeys from Lajpat Nagar in Delhi to Worli Bandra Sea Link in Mumbai are incomplete without his 'Zindagi Ek Safar Hai Suhana'.

Perhaps few people know that the legend singer Kishore Kumar of Hindi Bollywood legend never wanted to become a singer. On the occasion of Kishore Kumar's birth anniversary, know the story when he did not go to Delhi on the invitation of Sanjay Gandhi and how the Indira Gandhi government started taking 'revenge' from him.

Kishore Kumar got the opportunity to sing for the first time in 1948.
Kishore Kumar got a chance to sing for the first time in 1948, when a music director from Mumbai heard him humming, gave him a harmonium and after some 2 minutes audition gave him a chance to sing in his film. The man was Khem Chand Prakash, who was recording songs for the 1949 film Ziddi. The place was the office of Kishore Kumar's elder brother Ashok Kumar and Ashok was one of the veteran actors of the film world even in those days. Kishore got the first song, then got the lyrics – Jeene ki tamanna kaun kare. The song was released in 1949 and Shamshad Begum and Lata Mangeshkar also lent their voices to many songs in the film in which Kishore sang the song.

Kishore Kumar Birthday: Kishore Kumar had changed religion, had become Karim Abdul, 15 interesting facts
When the person who rejected gave the song – someone would have been our own, we would have called it ours.
Kishore Kumar was born in Khandwa (Madhya Pradesh). During the period when he came to Mumbai, his elder brother Ashok Kumar had made a place in the line of veteran actors of the film industry. Kishore Kumar had to struggle a lot to make his place in the industry despite his brother's success. In 1954, Kishor was made an actor in the film Naukri by director Bimal Roy, but the film's composer Salil Chowdhury did not give Kishore a chance to sing in his own film. Later in 1971, Salil Chaudhary also sang the legend song from Kishore Kumar, which earned Vinod Khanna's film 'Mere Apne' worldwide acclaim. The lyrics of the song were – someone would have called us our own, friend.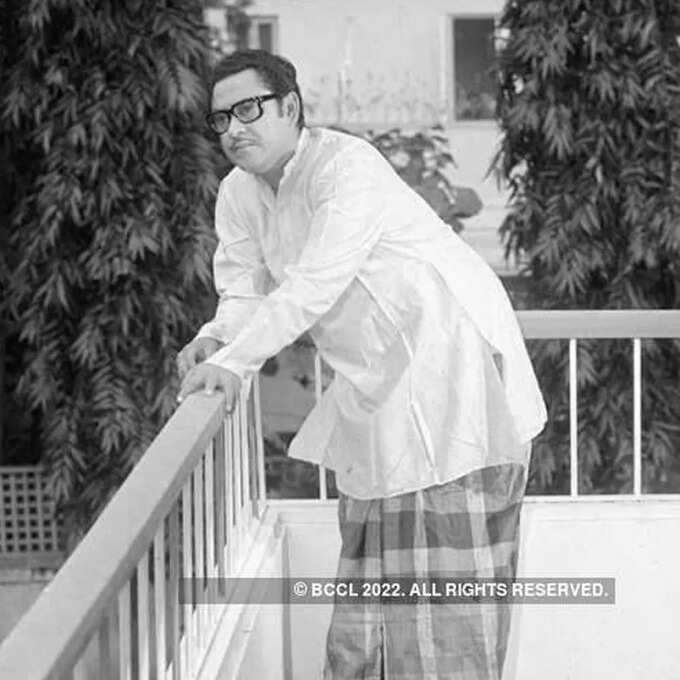 Kishore Kumar Birthday: Will eat milk jalebi, will settle in Khandwa – Kishore da never allowed his birthplace to be away from himself
Hearing 'Mere Naina Sawan Bhado', he said – Pancham do you consider me an idiot?
Music composer Sachin Dev Burman was one of his big well wishers during the early days of Kishore Kumar's career. Sachin Dev Burman, who listened to Kishore Kumar in the Bombay Talkies office, often praised him with his son Rahul Dev Burman. Kishore sang many great songs with SD Burman and RD Burman. An anecdote is related to that special song of the 1976 film Mehbooba, which is as relaxing today as it was in that era. The song was- Mere Naina Sawan Bhado. RD Burman had cast Kishore Kumar and Lata Mangeshkar for this song. Amit Kumar, son of Kishore Da, tells that when RD Burman sent the cassette of this song to Kishore Kumar, Kishore called him. Everyone in the industry including Kishor used to call RD Burman as Pancham Da. On the phone, Kishore Kumar said- Pancham do you consider me an idiot, this song is not easy. Let Lata sing it first and then I will sing it. Same thing happened as Kishor had said. Lata Mangeshkar recorded this song and then Kishore Kumar recorded it after listening to it for several days. Later, the pair of Rajesh Khanna and Kishore Kumar became a superhit with the sound of such songs.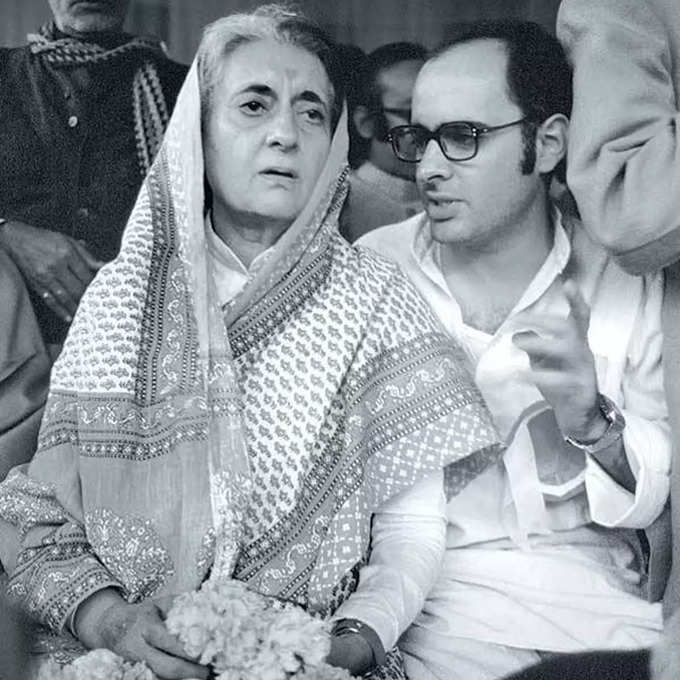 When Sanjay Gandhi got angry with Kishor during Emergency
Kishore Kumar was famous for his arrogant mood. Many a times, even during the recording of songs, he was so careless that his co-singers used to get inconvenienced by it. Sachin Dev Burman used to tell his son RD Burman that Kishore is not like Dada Muni. He is a bit eccentric, but one day the world will recognize his ability. Kishor had already proved this by the 80s. But during this period, the situation of emergency had also been created in the country. Shortly after the emergency in June 1974, Sanjay Gandhi had invited all the singers of Mumbai for a musical night in Delhi.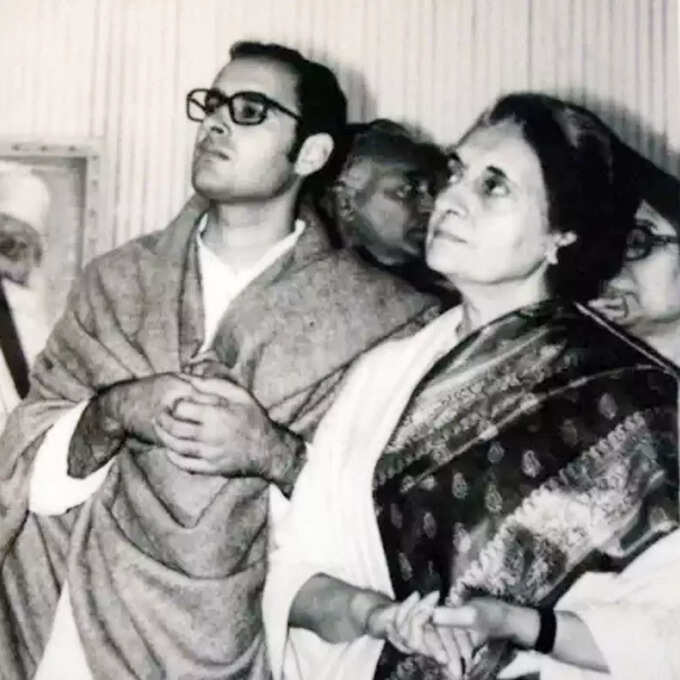 Kishore Kumar was also included in the list of invited musicians. But suddenly Kishore refused to go to Delhi and did not give any concrete reason for it. Sanjay Gandhi got angry with this. The effect reached the Ministry of Information and Broadcasting of the Indira Government. Minister Vidyacharan Shukla was summoned to Indira Gandhi's house at 1 Safdarjung Road in Delhi and there was an unwritten order that the juvenile should be punished for not coming to Delhi. The order was from Sanjay Gandhi, so no one had the courage to postpone it. Kishore Kumar's songs got banned on All India Radio and Doordarshan. Kishor's voice should not be heard on any official medium, such instructions were sent across the country. The matter reached so far that the films which had Kishore's songs, did not even get the certificate of the Central Board of Film Certification (Censor Board). However, despite this difficult time, Kishore's musical journey did not stop.

Won Filmfare Awards for 4 consecutive years
Kishore Kumar, who was banned in the Emergency, became synonymous with the indelible sun between 1980 and 1987, which immortalized the films of Rajesh Khanna and Dev Anand in the sky of Bollywood. Kishore, who gave a soul-touching voice in all the films, received Filmfare Awards for 4 consecutive years from 1983 to 1986. He was nominated for Filmfare 28 times and won this award in the category of Best Male Playback Singer 8 times. In 1985 alone, Kishor was nominated in 4 Filmfare Award categories. Apart from this, in 1986, Kishore also became the oldest person to receive the Filmfare Award. This year his age was 57 years in total. Kishor's career spanned a total of 4 decades. But this manjhi of music stopped when Kishor went on an infinite journey after a heart attack in 1987. Songs like Roop Tera Mastana, Sagar Kinere Dil Ye Pukare, Agar Tum Na Hota and Khaike Paan Banaras Wala are still a part of our lives. Kishore is not in this world, but his voice is immortal. He used to say that when a shore meets an shore, it has its own edge.

Get the more news about Entertainment