Rashmi is a popular actress from 'Duniya' cinema in Sandalwood. After that film, she became famous as Duniya Rashmi. Also, actor Rajiv Rathod started his career with 'Yuvaraja'. The two are currently starring in the movie 'Rangi Rata'. Everyone's life revolves around being a pulp. Once that goes on. It comes down again. Keeping this idea in mind, he has made a 'Ranga Pulley'. Rajiv, Rashmi and Bhavya have also painted the film. Currently filming is over and the film's first poster has been released by the film.

Speaking on the occasion, actor Rajeev Rathod said, "I started my career with 'Yavaraja' starring Shivraj Kumar. I have acted in a lot of Kannada films so far. But this is the third film for me as Hero. I would like to thank the producers who gave me the opportunity in this film. As soon as director Armugam told the story, I liked it. I decided to act in this movie immediately. I get caught up in an unexpected event. How to escape from this cinematic creature. It has to be seen in cinema. '

Duniya Rashmi in New Look
Armugam has directed 'Rangina Rata'. This is her first film. "I was working with director Murali Mohan in the past. This is my first directing film. All rights reserved. Like turning the pulley. So I put this title into the picture. Filming is already over. We shot on the sides like Agra. The story revolves around four people – Rajiv Rathod, Duniya Rashmi, Bhavya and Santosh. She was introduced to producer Kavita Arun Kumar by Santosh Malavalli. They proceeded to the construction. The filming is over. The dubbing work will commence soon, 'Director Armugam informed.

'Jaggi Jagannath' starring Dunia Rashmi and Likitraj
The film was produced by Kavita Arun Kumar, who says, 'I didn't want to do cinema. Santosh introduced the directors. Hear the story and move on to production. This is my first attempt. It is also the first film for actress Bhavya. 'This is my first film, I have always had a desire to act in cinema, it is now fulfilled. The story is the heroine of the film. Rajiv Rathod, Duniya Rashmi and I played the lead roles. Actress Bhavya said, "Let us wish for our debut."

Bigg Boss Kannada 7 Elimination: Dunia Rashmi who came out in tears
Santosh Mallavalli has written songs and acted in the film. Chandru has directed the music. Photography by Ravi Suvarna, Damodar Naidu has compiled the film 'Rangi Ratte'.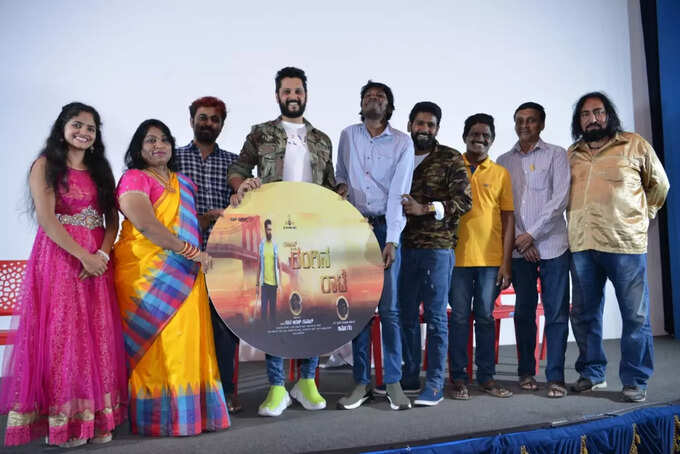 Get the latest news updates on Kannada movies