The cute boy seen here has now become a star actor. He directs movies, and he has pointed out in that too. They produce films and give opportunities to newcomers in films. He has made his own banner and has also made Pan India films. So, you might already know who is in this photo. Yes, this photo is a childhood photo of actor/director/producer Rakshit Shetty.

Rakshit Shetty shared a childhood photo
Rakshit Shetty shared this childhood photo on his social media account. Cute little Rakshit's photo received thousands of likes. This is also becoming quite viral. Rakshit captioned it as 'Revisiting childhood..' Many people commented that this photo is so cute.

Rakshit Shetty: Sumanth Bhatt told 'lie' to child actor Atish Shetty; Supporting actor Rakshit Shetty
What is Rakshit Shetty doing now?
Currently, Rakshit Shetty is very busy. Most of the shooting of his movie 'Sapta Sagardache Elo' has been completed. This movie is directed by Hemant Rao of 'Godhi Balla Sadhar Maikattu' and 'Kavaludaari' fame and Rakshit himself is producing it. Apart from this, Rakshit's Paramwa Studios banner is preparing many new movies. This movie has already created a lot of expectations from the first look posters. Rakshit is producing Anant Nag's 'Abrakadabra', Shruti Hariharan starrer 'Strawberry', Vihaan and Ankita starrer 'Ibbani Tabbida Ileyali'.

Rakshit Shetty: 'Nammane Yuvarani' fame Ankita Amar, Vihaan movie title announcement
Diganth is Rakshit Shetty's movie with Rishabh Shetty
Diganth and Rishabh Shetty starrer 'Bachelor Party' has also been set recently. Rakshit Shetty is also the director of this movie. Along with all this, Rakshit is also getting ready to direct the movie 'Richard Antony'. It will be produced by Hombale Films.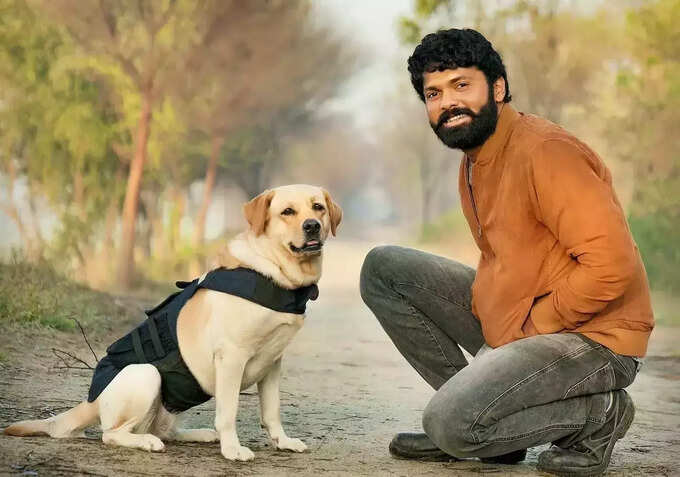 Rakshit Shetty: Rakshit Shetty is ready to throw a 'bachelor party' with Digant, Rishabh Shetty.
777 Charlie is a smash hit
The Rakshit Shetty starrer '777 Charlie', which opened just a few months back, was a big hit at the box office. 150 crores of this movie produced at Pan India level. The business is special. Rakshit Shetty gave 10% of the profit from this film to the film team. Due to this movie, Rakshit got popularity in Telugu, Hindi, Tamil and Malayalam.
There have been talks with Japan, they have asked us a lot about '777 Charlie': Actor Rakshit Shetty
Get the more news updates on Kannada movies