Former Chief Minister and Leader of Opposition Siddaramaiah will turn 75 on August 3. His fans and well-wishers participated in the Siddaramautsava program in this background. Millions of people are likely to attend this grand event to be held in Davangere. Meanwhile, two special songs are being prepared on Siddaramaiah, one of which is sung by singer Girija Siddi of the song 'Tininga Mininga Tishya..' of 'Salaga' fame.

Music by Veer Samarth
A song on Siddaramaiah has been composed by noted music director Veer Samarth. Girija Siddhi is sung in folk style. This song, which is as rich as a movie song, describes Siddaramaiah's 75 years of life. Chetan Kumar, the director of 'Bharjari' and 'James' movies, has written this song. The song will start with the line 'Kai Hideo Kai Siddaramaiah..' Siddaramaiah's close friend, Pulakeshi Nagar MLA Akhand Srinivasamurthy has produced this song.

Former CM Siddaramaiah talks with actor Satish Ninasam; What is the reason for this visit?
'Chutu Chutu..' is another song of the singer
Ravindra Soragavi of 'Chutu Chutu Anthaithi..' fame has sung another song about Siddaramaiah. Harshvardhan Raj has composed the music for this song and Chetan Kumar himself has written the lyrics. Ravindra Soragavi sings the song wonderfully.

Siddaramaiah interview: What did Siddaramaiah say about Amrita Mahotsav? Here's an exclusive interview!
Both these songs with lyrical videos will be released on A2 Entertainment channel and already the song with the lines 'Jai Jai Jai Jai Jananayaka…' sung by Girija Siddi has gone viral. Both these songs will be grandly launched on August 3 at Siddaramaiah's birthday function in Davangere.



Siddaramaiah: 'Siddaramaiah is our next CM', video song released by fans in Hubli..!
A grand event in Davangere
Ex-CM Siddaramaiah's amrita mahotsava program is being held in Davangere and 6 to 8 lakh people are expected to attend the event. All arrangements are being made for the coming people. Meals are being arranged for those who come. 6 lakhs of Mysore pak was prepared for the people by taking responsibility for the food from the caterers of Bangalore. Mysore Pak is being prepared at the Sushi Convention Hall near Kunduvada on the outskirts of Davangere. More than 150 chefs are preparing Mysore pak for three days. Hot bele bath, phalao, curd bajji, Mysore pak with curd has also been arranged for those coming to the Amrita Mahotsava.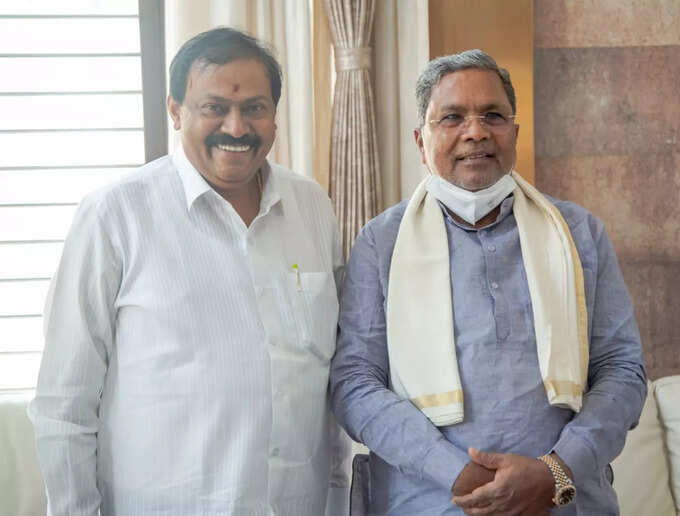 Exclusive Song Making Video of 'Salaga'!
Get the more news updates on Kannada movies