When newcomers arrive in Sandalwood, they need a reassuring welcome. One such reception was given by actor/director Rishabh Shetty and Karnataka Film Chamber of Commerce President B.M. Harish has done. Yes, Rishabh Shetty and B.M. Harish Saath has given. He released the poster of the movie 'Monk the Young' and wished the film crew.

Giving information about the film, director Maschit Surya said, 'This is my first directorial film. The movie 'Monk the Young' has a vintage, fantasy thriller storyline. This film has Sarovar as the hero and Soundarya Gowda as the heroine. There are five producers for this film. It is special that all five producers acted in the film. The shooting is already over. The post production work has gone on in full swing. Rishabh Shetty and B.M. released the poster. Thanks to Harish.'

Rishab Shetty: Rishab Shetty & Team came to tell 'Harikathe not Girikathe' on screen; How is the trailer?
Hero Sarovar, one of the producers of this movie, says, 'Everyone has made their film differently. We say the same. But we really made the movie differently. We will release the trailer soon. Watch the trailer and decide for yourself. Just like good cooking can be enjoyed by everyone, our film will also be close to everyone's heart,' he said with hope.

Rishab Shetty: Megha Shetty & Kaveesh Shetty Wishes for Pan India Movie Rishab Shetty
Colonel Rajendran, one of the producers who spoke later, said, 'I joined the army at the age of 17. I have served there for forty years. After coming there, I wanted to act in films. I had acted in a film earlier too. This is the second picture. The character of this film is also good,' he said. Produced by Vinay Babu Reddy, Lal Chand, Gopi Chand acted in this film.

Kantara Teaser: Kantara is a 'legendary' involving the mysterious Kanan, coastal culture!
First time heroine Soundarya Gowda said, 'I am a girl from Holenarasipur. I always wanted to act. But there was no encouragement from the family. I studied civil engineering and was working in Hyderabad. But because of my interest in acting, I quit my job and acted in this film. I have also made quite a name for myself as a model. The story of this film takes place during the British period. That's why they put this title.' Veteran actress Usha Bhandari and veteran actor Pranaya Murthy have also painted. Cinematography by Karthik Sharma.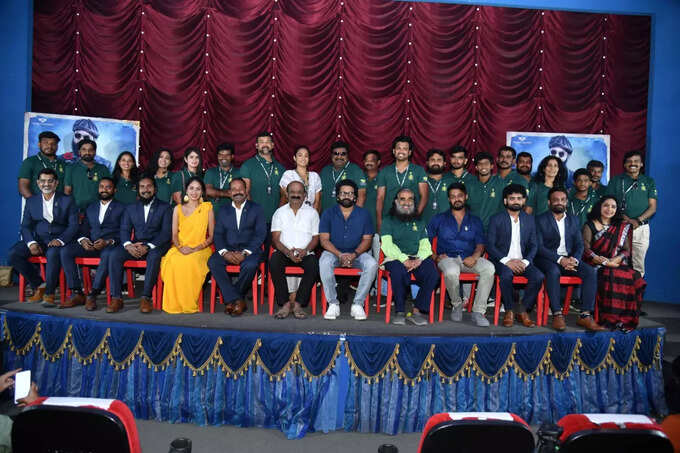 Rishab Shetty: We should look up to Kiccha Sudeep, he is showing the movie 'Vikrant Rona' in 3D..: Actor Rishab Shetty
Get the more news updates on Kannada movies