Actress Ramya has hinted to make a comeback to Sandalwood. He has already shared information about producing the film under his own banner. In the meantime, he is supporting Kannada movies. Ramya posts on her social media about good movies and says all the best to those movie teams. Now he is going to release the new director Ramenahalli Jagannath's movie song 'Hondisi Drukhi'.

The movie 'Settishi Nashti' has created a lot of interest due to the story and the cast. Right from the first look till now, the movie 'Honthisi Dhruhi', which has caught the attention of the audience in various ways, has now got Ramya's support. On September 28, Ramya will release the video song 'O Kavana..' of this movie and wish the team all the best. On November 18th, the movie 'Set and write' is coming to the screens across the state.

Actress Ramya Wishes 'Monsoon Raga' Team Good Luck; 'Thanks Queen' said 'Dolly' Dhananjay
What makes this movie special is the star cast. Praveen Tej, Aishani Shetty, Samyukta Horanadu, Srimahadev, Bhavana Rao, Naveen Shankar, Archana Jois, who are already recognized in the Kannada film industry, are playing the lead roles in this film. Similarly, Sunil Puranik, Praveen D. Experienced artists like Rao, Dharmendra Aras, Nanjunde Gowda, Sudha Narasimharaju are also a part of this movie.

Puneeth Rajkumar: Appu, who was about to recreate the movie 'Na Ninh Phugarare': Ramya in the role of Lakshmi!
Whatever happens in our life, we are responsible for it. The movie has been made with the message that you have to write down the things that have happened and live your life. There is a story of seven young men and women in the film. Music by Mumbai based Joe Costa, K. Kalyan, Hridayashiva and director Ramenahalli Jagannath wrote the lyrics for the songs.

Ramya: Actress Ramya officially gives you sweet news; Is it a movie? Marriage?
Talking about this movie, Ramenahalli Jagannath said, 'I have experience of working in Rockline Production House. So I did independent directing. 'Set Write' is a special story. It says that whatever comes in our life, we have to fix it ourselves and adapt to the conditions. I am trying to show the college life, love and married life of these seven characters in this movie. This movie is close to everyone's life. In this movie, the 12-year life of seven characters will be unveiled. Along with entertainment, I am going to bring the beautiful moments of life on screen.'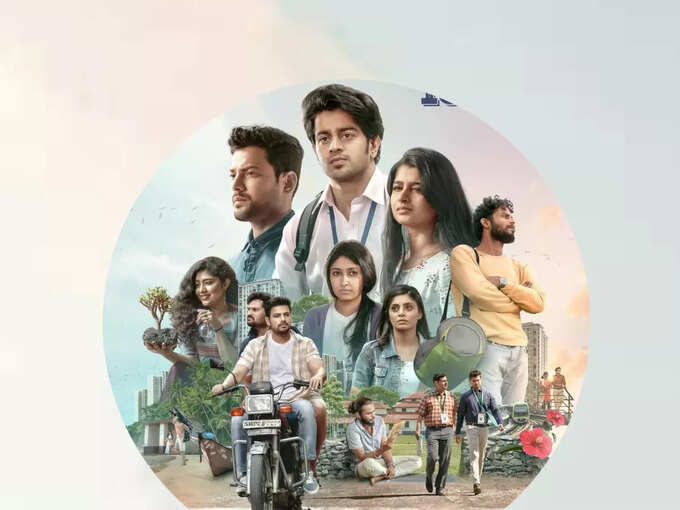 Shanti Sagar has done the cinematography for this movie. Masti of 'Tagaru' fame, Prashant Rajappa of 'Pogaru' fame and Jagannath have written dialogues for this film. Produced by Ramenahalli Jagannath and his friends under the banner 'Sunday Cinemas'. '
Will Ramya start the second innings at Sandalwood?
Get the more news updates on Kannada movies