'Hatrick Hero' Shivrajkumar is still Young & Energetic. He is a busy actor who has always had several films in his hands. Shivanna is a young man working shy, even though he is close to 60 years old. As such, Shivrajkumar is now gearing up for entry into the web series world. Talking about this, he said, 'I am a Web Series Modta. My daughter is going to make it. ' As you all know, Shivrajkumar's daughter Nivedita has produced several web series. Now, along with his father, he is preparing to launch a new web series.

Speaking at the launch of the new OTT App Talkies in Kannada recently, Shivanna said, 'I am a web series modta. My daughter is going to build it. At Cowide Time we know what the web series is about. I've also learned a lot by looking at a lot of different web series. Fear of Kannada Contents Hindi, Tamil, Telugu all language content is available. But Madda did not dare to take the Kannada content. This talkies team has done that.

"I wish Ratnakar Kamath the start of this talkie's ap. The company he started and the cinema has nothing to do with it. From there to the cinema. In addition to entertaining and providing employment to all. That is very important. This has led to a lot of people's lives. Appaji was always saying, 'Producers are Annadatta ..' It is a true saying, 'Shivanna said.

Shivanna & Prabhu Deva Combination's Pan India Cinema in the production of Rockline Venkatesh!
Seven web series at a time
'Our daughter has started building web series. Beginning four years. We have already done three web series 'Hate You Romeo', 'Bye Mistake' and 'Honeymoon'. Nam Hathra still has seven stories. I have seven web series planned at one time. Covid did not initiate it. Reassure yourself that these talkies have come to the start. We are producing my 125th cinema through our own Geetha Pictures. It has been going on since our mum started, "said Shivanna.

'Ghost' title for a new movie starring Shivraj Kumar; Who is the Director?
My sleep in my …
'I have been updated since then. Everyone is updating me, rather than saying I am. There has to be an engengo rather than a young, age is not important. Today's Young Directors Cinema Modoc with me They also have a desire to make a film of Shivanna, "recalled Shivanna. 'My superhero was born. He was doing a lot of new movies while he was sleeping.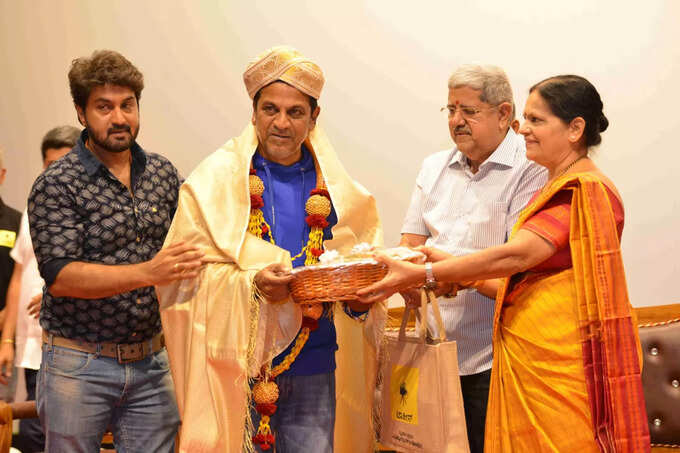 Tears Of Pressure When Talking About Puneet