Naveen Shankar is a popular actor from the film 'Gultu'. Naveen was a very good actor in that movie which had a story about cybercrime. Now he is starring in another movie. The name of this movie is 'Dharani Mandala inside the center'. The shooting is complete and ready for release. In addition to 'Dharani Mandala Madhya', the heroine is Aishani Shetty, who has a reputation as a heroine in architecture, rocketry, and so on. What about the movie? Read More.

Immediately, a song called 'Dharani inside the mandala medieval' comes to mind. 'Power Star' Puneet Rajkumar has released the poster of the movie. A song has also been released as a release. The film is directed by Sridhar Shikaripura. The film claims that it is a hyperlink-style crime drama.

Naveen as Gultu as Adi!
Talking about the film, actor Naveen Shankar said, "The story of this film is very interesting. I'm playing the role of Adi here. He has a dream of boxing. As a result, some characters come into his life from the beginning of his dream to make that dream come true. Then his life turns into a cinematic story. I have tried to bring Adi to life.

Aishani Shetty is back in directing; Ashwini Puneet Rajkumar who gave the opportunity to direct Sindhu
Aishani as a bold character
The actress who plays the special role after a long time is Aishani Shetty. 'I have come across a character that I haven't done yet, an unseen look. I would like to thank director Sridhar Shikaripura for showing me differently in the film 'Dharani Mandala Madhya'. My character is very good and I find myself a little bold. It was a challenge for me to play this way.

Aishani Shetty: Why did Ramanahalli Jagannath title the film 'Set and Write'?
The title may be 'Dharani Mandala inside the center'. But the film has nothing to do with our story. We are going to show you a story that takes place within the middle of Dharani Mandala. That is the story of all of us. " Sridhar has previous experience working with Jagannath in Puri. The rest of the cast includes Yash Shetty, Sidhu Moolimani, Prakash Tumminad Omkar, Nitesh Mahan, Jayashree Aradhya and Shambhavi.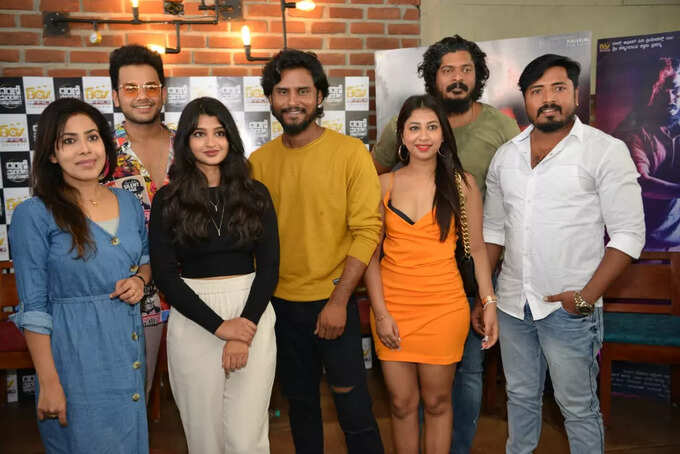 The film was produced by Omkar. Produced by Virendra Kanchan and K Gautamy Reddy, Sath has contributed to the production. The film is composed by Kirtan Poojary and composed by Ronad Bakkesh and Karthik Chennojirao.
Housefull performance allowed in the near future