Highlights:
Famous actress Ganavi from daughter Janaki serial
Ghanavi is the heroine from Rishab Shetty's Hero Cinema
Now the trailer of the 2nd movie, starring Ganavi Laxman
Popular TV series'Daughter Janaki'Famous by Actress Ganavi Laxman. With that serial, they gained immense popularity. She later became the heroine of Rishab Shetty's film 'Hero'. Thereby the entry to the silverware was grand. She is now seen in another film as a heroine. To that picture 'PortraitIs named '. The trailer of the film has already been released. The film is to be released soon.

Directed by Girish Kumar for the movie 'Portrait'. Talking about the film, the heroine, Ganavi, said: 'My role in this film is good. The story was told by director Girish Kumar at the time of 'Daughter Janaki'. The story was very interesting. All of us are encouraged by our film, 'he said. The Emperor is seen as a hero in 'Portrait'. "I came here as a software engineer. And photography is my hobby. When everything is going well and life is going well, there will be some unexpected twists. The film runs with a different story like this. He had previously starred in Vijayalakshmi Singh's Yana. This is the 2nd movie for the Emperor.
'I am a long journey, I'm not the only one who got a chance in a couple of days': 'Hero'
'This is a techno thriller, a sentimental film. The story of our film runs on portrait and camera. This is not all. Love situations are in our picture. Director Girish Kumar says, "Our film has been very well supported by the entire team." This is the film he directed after the previous movie 'Avaahayami'.
Actress Ganavi Laxman, who plays 'Daughter Janaki' in a different role
Gautam Srivatsa has composed the music for the movie. Shankar, Vinayaka Nadakarni, Sachin, Ratheesh Kumar have invested in this film. Ratheesh Kumar has done the production and compilation. Ajay Kumar has done the cinematography while Girish Bijjal and Girish Buzzi have co-directed the film.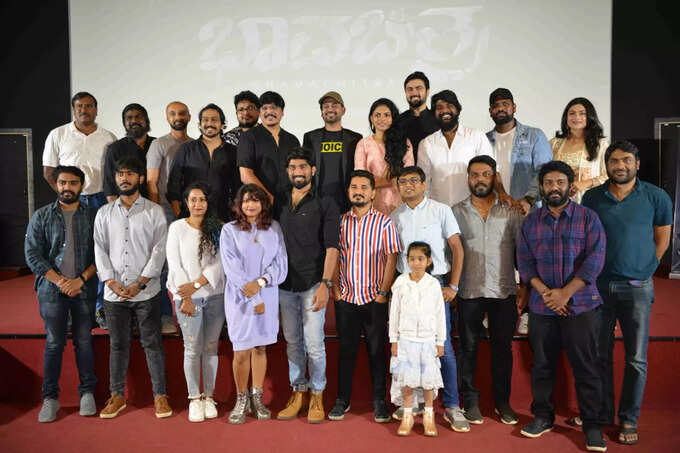 'Hero' who stumbles upon a lone estate! Cinema review
Hero Movie: What did the audience say by watching Rishab Shetty's 'Hero'?