In the film industry, we have seen a lot of people who were heroes from different fields like directors, producers, villains, supporting actors etc. But now a choreographer is ready to become a hero. Yes, Bhushan became famous by choreographing the song 'Chutu Chutu..' in Sandalwood and choreographed for more than 50 movies including Puneeth Rajkumar's 'Natasarvabhauma' and is now a hero. Her debut movie is titled 'Raja Rani Horror Rocket'.

The movie 'Raja Rani Horror Rocket' will be released on September 23
All the works of this movie have already been completed and the film team is preparing to release the movie on September 23. Specially, 'Luckyman' movie director, actor Nagendra Prasad arrived at the recent press conference and wished Bhushan and his team all the best.

'Hero Honda..' rose 'Chutu Chutu' Jodi Sharan & Ashika; Here is the special information about this colorful song
The story of four boys is in this movie
My film journey started as a choreographer with the film 'Rambo 2'. Later I worked as a choreographer for super hit films like 'Natasarvabhauma', 'Robert', 'Bell Bottom'. He wanted to be a hero. The director of this film, Kempegowda Magadi told a good story. Nagaraj v. He proceeded to build Ajjampur. 'Raja Rani Horror Rocket' is the name of four characters. Bhushan shares information about what will happen next in the lives of the boys who were wandering around the village without working.

Puneeth Rajkumar who came in the form of God; Fans are happy to see 'Lucky Man' teaser
Shivanna wishes for the movie 'Raja Rani Horror Rocket'
Especially, 'Karunada Chakraborty' Dr. Sivarajkumar released the teaser of this film and wished him well. As the choreographer is the hero, all the choreographers have supported Bhushan. Our film is hitting the screens on September 23. May you all be encouraged' says Bhushan.

The team of 'Kambihula' charmed by singing 'Jari Vidima Yaki Nagu..'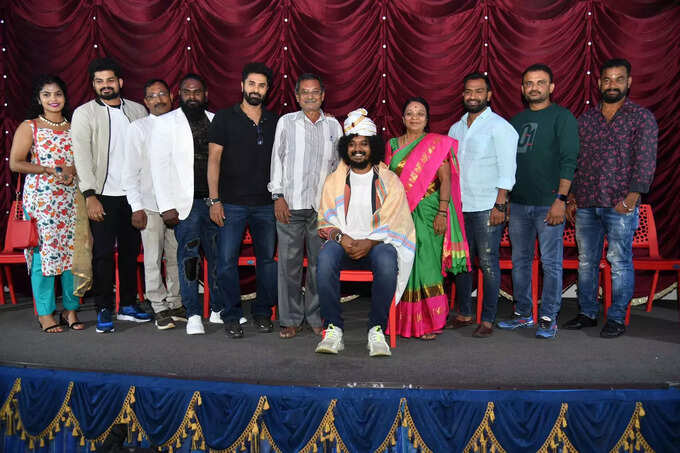 Choreographer Muguru Sundaram in a special role
Kempegowda Magadi has written and directed the story, screenplay and dialogue for this film. Not only Nagendra Prasad, choreographers Jaggu Master and Kalai Master also wished the film crew. Bhushan is played by Manya as the heroine. Elsewhere, Manoj, Sushma, Randhir, Santhosh acted. Veteran choreographer Muguru Sundaram has acted in a special role in this film.
Lucky Man: 'There are two legends in our Lucky Man movie…'- Nagendra Prasad
Get the more news updates on Kannada movies