'Natasarvabhauma' Dr. Who doesn't remember the movie 'Jedara Bale' in which Rajkumar acted? This movie opened in 1968 and made a big record for that time.
The special thing about 'Jedara Bale' is that it was India's first James Bond type movie. It has been 54 years since the release of this blockbuster movie. Now there is an attempt to reuse the title of the movie 'Jedara Bale'. Already the titles of many of Annav's movies have been reused. Now the movie 'Jedara Bale' has joined that line.

'Spider's Web' is the title for the suspense film
Young businessman Vikas Gowda, who has many years of association with the Kannada film industry, is now producing a film. This new movie 'Jedarabale' will be produced under the banner of a new production company called Tamma Sidvik Production. Currently, the title of the film has been revealed and the team has claimed that they will give more details in the coming days. By the way, the recently released movie 'Mangalwara Holiday' caught everyone's attention. The movie was directed by new talent Yuvin. Now Yuvin is directing this new movie 'Jedara Bale'.

Prabhas was supposed to act in the remake of 'Bedara Kannappa'; In the end, Krishnam Raju's wish was not fulfilled
I am Dr. Raj fan
Sharing information about this film, producer Vikas Gowda said, 'I am a true fan of Annavra. His movies mean life to me. This movie that we are going to make also has a suspense story so we have given the title 'Jedarabale'. We will start shooting for this movie in October.'

Puneeth Rajkumar: Appu, who was about to recreate the movie 'Na Ninh Phugarare': Ramya in the role of Lakshmi!
Records of the movie 'Jedara Bale'
Dr. Dorai-Bhagavan directed the movie 'Jedara Bale' starring Rajkumar. In this movie Dr. Jayanthi was seen as the heroine opposite Rajkumar. Artists like Uday Kumar, Ashwath, Narasimharaju, MP Shankar, Shakti Prasad etc. painted. For this movie, G.K. While Venkatesh composed the music, Ileyaraja worked as his assistant.

Bhagyavantharu: 'Bhagyavantharu' will hit the screens on July 8 with innovative technology
This is a Bond-style spy thriller movie, and 'Jedara Bale' got the reputation of being the first movie of this type in India. Then CID 999 in Goa, CID 999 in Operation Jackpot, Operation Diamond Rocket were made as sequels of this movie. India's first hero of James Bond type movie Dr. Rajkumar was called. The movie 'Jedara Bale' was made in 3 lakh rupees. At that time, the producers got 2 lakh rupees just for the dubbing rights. After the release of 'Jedara Bale', the actors were ready to do Bond-style movies in other South Indian cinemas as well.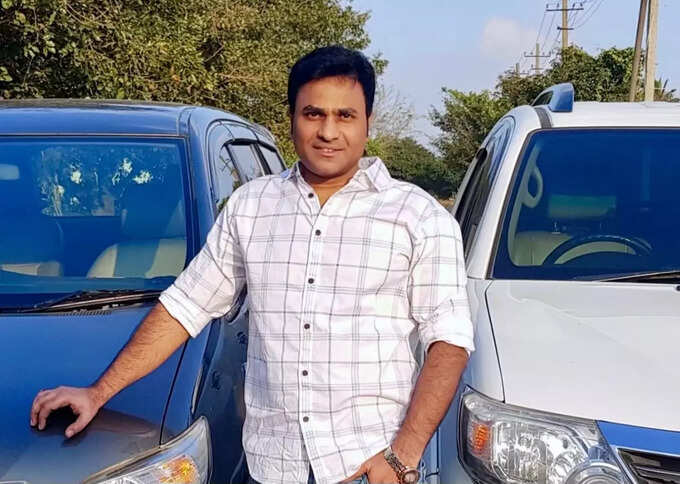 'Shiva 143 is not a rowdyism movie, it is a pure love story..'- Director Anil Kumar
Get the more news updates on Kannada movies