Highlights:
Govinda is an actor who has been working in Bollywood for 35 years
Govinda is an artist who entertains Sakhat through comedic roles
Govinda is now an outfit for entry into Sandalwood
Govinda is a popular comedian in Bollywood. Govinda, who made his entry into cinema in 1986, is still in demand. In their long 35-year film career, one Tamil and one Bengali left, most of the cinema has done in Hindi. But, now for the first time Govinda Ready to make an entry into Kannada Yes, he is trying to bring him to a Kannada movie soon.

Govinda in Prajwal Cinema
Prajwal Devaraj is currently busy with line movies at Sandalwood. Govinda is sure to play a significant role in this new movie. Its new director is Kiran Vishwanath. Commenting on this, Kiran said, "It is true that we are in talks with Govinda. Our producer Naveen Kumar has already made several rounds of discussion. Pending official approval. We will officially announce when everything is finalized. "
Govinda is a Rajkumar fan
Dr. Rajkumar is known to be a big fan of Govinda. Once upon a reality show Dr. Raj had sung the song 'Dhavasanu' cinematic 'ever. That was Sakhat viral. Also, he was coming to Karnataka frequently. Fans are thrilled to hear the news of their acting in a Kannada movie right now.
Shivrajkumar & Vijay Sethupathi presented by Saath to Prajwal Devaraj cinema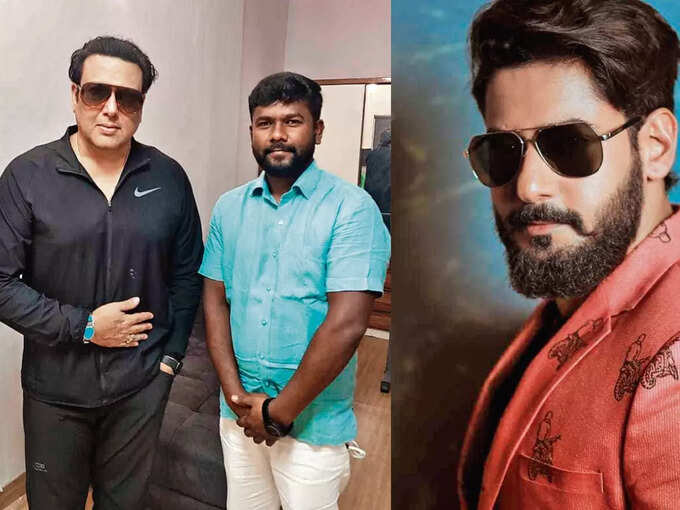 Shine Shetty, Prajwal Devaraj, Haripriya, Harsha, Dance Dance Show
As such, Kiran has previously worked as an assistant director for a number of films including Kempegowda, Ranna, Ambi Ning Aayatho. Now Prajwal is promoted to independent director through cinema. The team is preparing to start shooting by November. Currently Prajwal is busy with 'Veeram' and 'Mafia' directed by Gurudath Ganiga. The work of this cinema will begin as soon as they are finished. Girish Gowda is doing the cinematography and Gummineni Vijay is directing the music.
INTERESTING STORY is in the new movie starring Prajwal Devaraj!