There is already work on adoption of animals in Sandalwood. Darshan, Shivrajkumar, Sreejan Lokesh and Chikkunna have been adopted by many actors. Actor for that line right now
Vashishtha Lion
Are also included. However, Vasishta is slightly different from other artists.
Yes, on the first day of the year, an eight-month-old lion cub was adopted at the Bannerghatta National Biological Park. The baby is named after his father, Vijaya Narasimha. What's more, the lion cub was born without a vashista. Dr. On the day of his birth, Prince!
Talking about all this, Vashishtha said, '2020 is the year when it is over. More than a bitter event, death, pain. I have begun this day to forget all this and start the day with new hope and new enthusiasm. There is a resolution every year. I started that with the adoption of a lion cub. I have named my father Vijaya Narasimha.
He also shared some new movies for the new year. Along with Kannada, the journey of tongues has begun. Two of my films were released in Kannada in 2020. Despite the damages, I got a way out. I have completed two cinema in Telugu. I'm out for a third movie shooting. There are a lot of projects coming from Tamil. I love hearing new stories in Malayalam too. Together, our work is marked by a different industry calling.
Actor Vasishtha Lion celebrates New Year with adoption
At the same time, Vanashree, the officer in charge of the Bannerghatta National Biological Park, handed over the gift to Vashishtha along with the adopted certificate.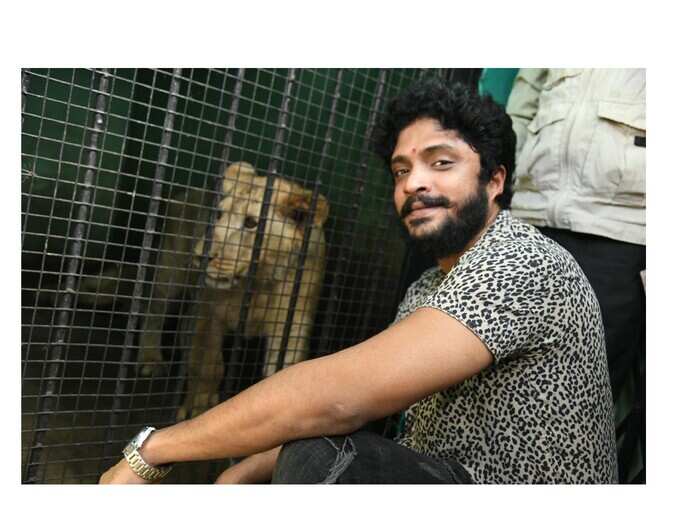 Bumper offer for actor Vasishta Lion from all sides! What does he say about this?