Chennai:
'Rocking Star' on Saturday (D2) at Shaneshwara Temple in Tirunelur, Karaikal District, Tamil Nadu
Yash
And DCMC Ashwaththanarayana, Vijay Kirgandur has visited and received the Darshan of God. Photos of the shrine visiting the shrine on social media.

Huge wait on KGF2!
Even Yash with DCM did not know the exact reason for his visit to the temple. Just recently the climax shooting of Yash starrer 'KGF 2' is over. Its post production work is underway. 'KGF' Chapter 2 is being released in Kannada, Telugu, Tamil, Malayalam and Hindi. The first part of 'KGF' was a hit. Thus there is great expectation on its sequel.
Homemade Yash Quarantine
There is also the possibility that the Yash Temple is in the middle of a busy schedule. Yash was a homemade quarantine a few days ago for the safety of the family due to the corona virus. Vijay Kirgandur, who had invested in the KGF film, visited the shrine with Yash.
Also Read- 'Fix For KGF: Chapter 2' Teaser Release Date! Prashant Neil who gave the good news!
Teaser gift for Yash Birthday!
"The KGB: Chapter 2 teaser will be released on January 8 at 10.18am on the Bombay Films YouTube channel," Prashant Neil tweeted. There is also Yash's birthday. The film would have been released by 2020 if there were no corona virus. But what was meant by Corona did not happen. There is no word yet on when the film will be released.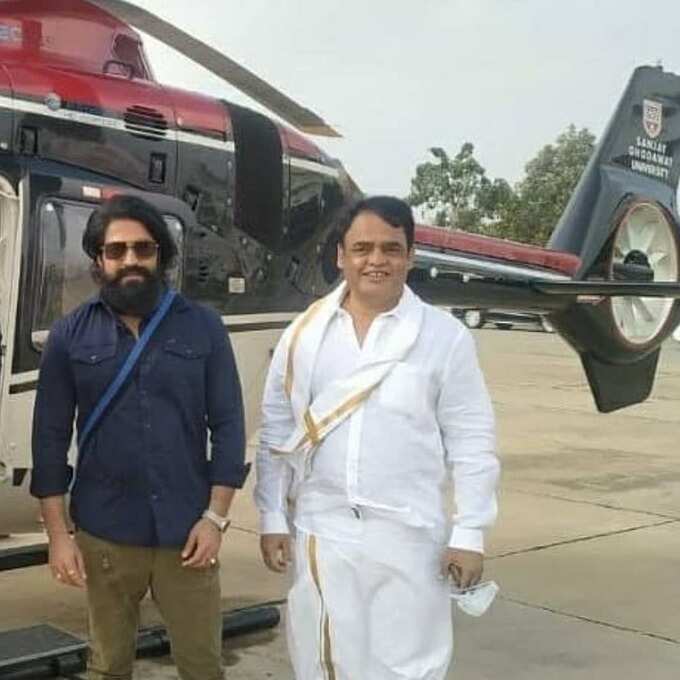 Also Read – Another Cinema Announced 'KGF' Producers! Who is the hero this time?