Those who think that no one can step in the film industry without the Godfather, then they must look towards Johnny Lever once. Johnny Lever was 'nothing', but he is 'a lot' today. He is one of the first stand-up comedians of Hindi cinema. Johnny Lever could not study due to financial problems in the family and left school after seventh grade. He somehow made a living by selling pens and sometimes by mimicking big stars on the road. Johnny Lever made a different place in Bollywood on the basis of his amazing talent of mimicry and comedy. Today he is counted among the top comedians of Bollywood. Johnny Lever, who was celebrating his 64th birthday on August 14, struggled a lot in life. See very sad days.

Johnny Lever has seen very bad days
Just imagine, the day Johnny Lever's sister died and her body was lying in the house, on that day also Johnny Lever had to go to a show and do comedy. Think what must have happened to Johnny Lever at that time. But Johnny Lever did that. There was a time in the life of Johnny Lever, when he left films and comedy completely and became a religious leader. He started walking on the path of spirituality. What happened after all?

Son Jesse has cancer, Johnny Lever's life changed
This time in Johnny Lever's life came when he came to know that son Jesse had been diagnosed with cancer. He had a tumor in his throat. Johnny Lever was badly broken as soon as his son was diagnosed with cancer. In an interview, Johnny Lever had told that he had become very helpless and troubled. He quit doing movies and comedies and got absorbed in the Lord's Prayer. His days began to go out in seeking blessings from God for the son. That incident brought a big change in Johnny Lever's life.
View this post on Instagram

Johnny Lever became religious leader, started preaching
This is from 2011. Johnny Lever turned to spirituality and started preaching about religion in foreign countries as well. Huge crowds of people used to come to listen to Johnny Lever. Johnny Lever, during a sermon in 2011, told how doctors responded to his son and said that the son could die from surgery. Since then, Johnny Lever has been absorbed in God's prayer.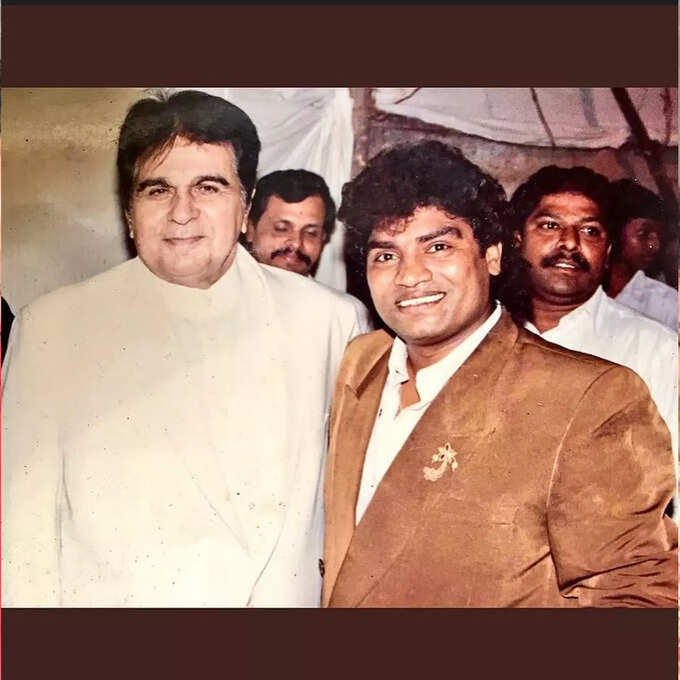 The doctors had said that if the surgery is done, the son will die.
Johnny Lever had told in an interview to 'Hindustan Times' in 2013 that it was God's will to turn towards spirituality. He was always religious, but one incident changed his whole life. According to Johnny Lever, God saved his son because he was helpless. When there was no help from anywhere, he went to the shelter of God. Johnny Lever had told that at that time he stopped working in films. To the same doctors who had said that any kind of surgery would kill his son, he took the son after 10 days. According to Johnny Lever, the doctors examined him and were surprised to see that the son's cancer was completely eradicated. Then Johnny Lever got a new life.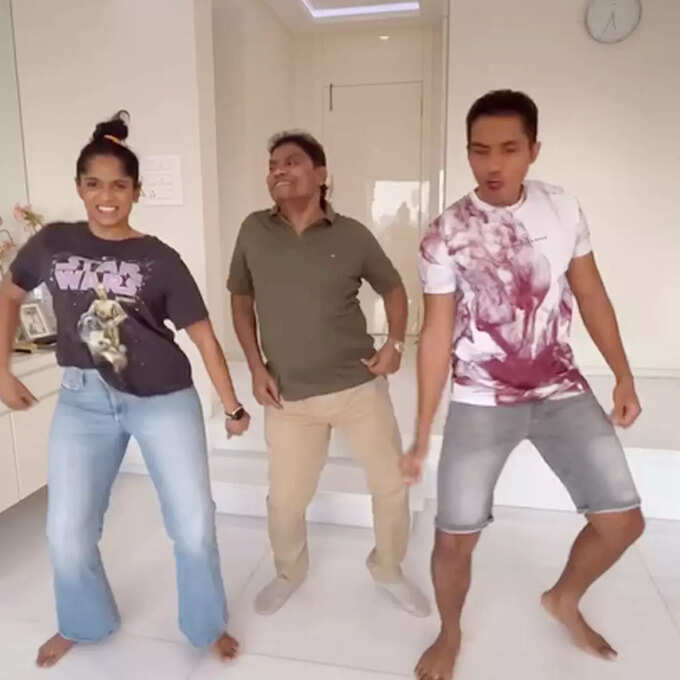 Watch Johnny Lever with son Jesse in 'Kabhi Khushi Kabhie Gham':
View this post on Instagram

God's charisma saved son's life, see Jesse in these films
Johnny Lever's son Jesse Lever is fine now and often makes comedy videos with father and sister Jamie. Jesse Lever has also worked in many films. As a child artist, he was seen in the film 'Kabhi Khushi Kabhie Gham'. In this film, he was in the role of Johnny Lever's son. After this Jamie appeared in films like 'War' and 'Yeh Saali Aashiqui'.

Get the more news about Entertainment