After Sanjay Dutt's name came in the bomb blast case, restless father Sunil Dutt reached the police station to meet him.
Sanjay Dutt confessed to his father about having weapons
Sanjay further said, 'Muslim blood is running in my veins too'
About 29 years ago, a dozen explosions took place in Mumbai and once again this serial bomb blast is being discussed. In fact, the team of NIA is engaged in re-searching the wires of people associated with underworld don Dawood Ibrahim and raided about 20 places. With this, the name of film producer Sameer Hingora is once again in the news, who is being questioned. Remind that Sanjay Dutt has also served a jail sentence under the Arms Act in this case and Sameer Hingora was also among those who delivered AK-56 rifles at his home. Sanjay Dutt finally confessed his crime in front of the court, but when it came to confronting his father, he said such a thing which Sunil Dutt might have never imagined.
Court sentenced and in 2013 Sanjay Dutt surrendered
The anecdote is related to the serial bomb blast on March 12, 1993, remembering which even today Mumbai definitely gets stuck. Bollywood was also stained in these bomb blasts and Sanjay Dutt's face also came to the fore. Hundreds of people were killed and many were injured in about a dozen bomb blasts. Sanjay Dutt was accused of keeping the weapons used for the blast in this plan of the underworld. Sanjay Dutt was convicted in this case of taking delivery of illegal guns, possessing them and then destroying them. This weapon was part of the arsenal of weapons used in the bombing. In this case, Sanjay Dutt was sentenced by the court and in 2013 he surrendered. Till 2016 he also served his sentence in Yerwada Central Jail in Pune.
When Sunil Dutt reached the police station to meet son Sanjay Dutt
Regarding Sanjay Dutt, the then Joint Commissioner (Crime) MN Singh had said that if the actor had told father Sunil Dutt instead of hiding the rifle, then this bomb blast could have been prevented. However, Sanjay Dutt was also ready to argue with him on this matter and said that these things are surprising. However, a book by Yasir Usman titled 'The Crazy Untold Story of Bollywood's Bad Boy Sanjay Dutt' has mentioned the father-son emotion that a father would never expect from his son. In this book, the things of Sanjay Dutt trapped after the bomb blast have been mentioned in this style, which he told to his father Sunil Dutt.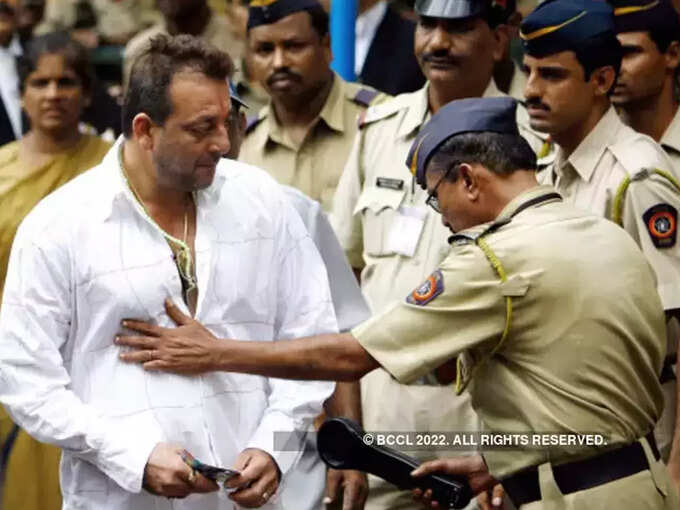 Sunil Dutt wanted to hear the whole truth from son Sanjay's mouth.
It is written in this book of Yasir, when son Sanjay Dutt was booked under TADA Act, father Sunil Dutt became restless and upset. It was not a matter for him to believe that his beloved was caught in a work which not only made him bow down but the whole country's head. He was hearing a lot from here and there but Sunil Dutt wanted to hear the whole truth from the mouth of son Sanjay and he reached the police station to meet him.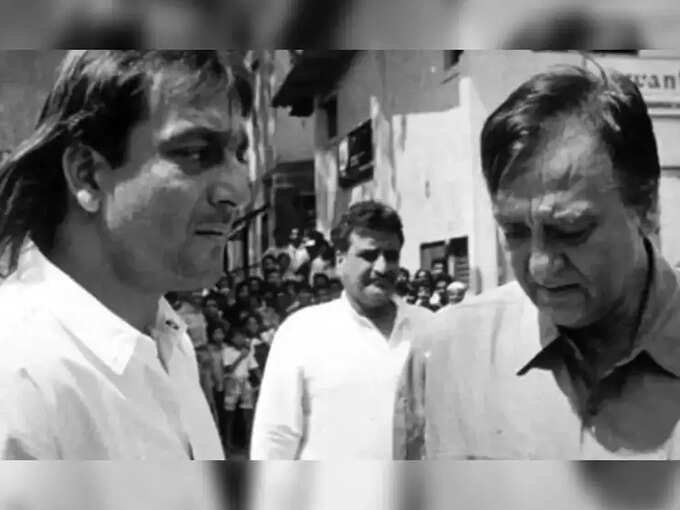 Sanjay said- Muslim blood is running in my veins too
It is further mentioned in this that Sanjay had said in his confession in front of his father – he was given some weapons by Dawood Ibrahim's brother Anees. Surprised Sunil Dutt's next question was – but why? Sanjay further said, 'Muslim blood is running in my veins too, whatever is happening in the city, I cannot tolerate all that anymore.' Remind that Sanjay Dutt's mother Nargis was a Muslim. Sunil Dutt was speechless after hearing these words of his son and then he could not say anything to him. It is said that he came out quietly from there just by covering his tears.