This year's Met Gala event (Met Gala 2022) was very spectacular. There was a lot of discussion about the fashion sense of the celebrities attending it. While Kim Kardashian arrived at the Met Gala dressed as pop icon Marilyn Monroe, other celebrities also tried out totally unique outfits. But when American YouTuber Emma Chamberlain reached the Met Gala, all eyes were on her. These eyes were fixed on Emma not because of her dress but because of her historic diamond necklace. It is being claimed that this neckpiece is not of Emma but of Maharaja Bhupinder Singh of Patiala in Punjab. Due to this Indian users have also been furious.

Bhupinder Singh was the seventh largest diamond in the world, missing since 1948
According to reports, Maharaja Bhupinder Singh of Patiala had DeBeers Diamonds. He ordered Cartier to make a necklace. Also said that DeBeers diamond should be placed in the center of the necklace. It is the seventh largest (Bhupinder Singh diamond necklace) diamond in the world. It is said that Bhupinder Singh wore this necklace to his son and Yuvraj Yadwinder Singh in 1948. But after some time that necklace suddenly disappeared.


Cartier found after 50 years but missing diamond and ruby
Nearly 50 years later, the diamond was found in London by Cartier's representative Eric Nussbaum. Although it was only half of the necklace, there were also no DeBeers diamonds and Burmese rubies. Then Cartier decided to recreate the necklace without the DeBeers diamond and ruby. But as soon as Emma Chamberlain entered the Met Gala in this diamond necklace at the Met Gala, the same thing started being discussed on social media. It was claimed that this is the necklace of Maharaja Bhupinder Singh of Patiala. Emma is the brand ambassador of Cartier and she wore this jewelery to the Met Gala.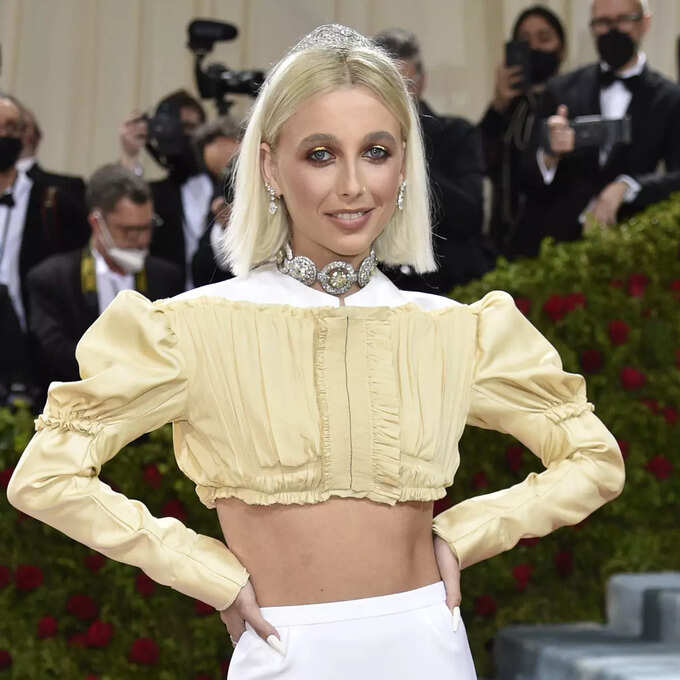 Indian users were furious, said – give back our diamond
Seeing Emma in the historic necklace, Indian users on Twitter started scolding Emma. One user said that this diamond is ours and it should be returned to us. Another user wrote, 'Thanks Cartier. This is the jewelery of the Maharaja of Patiala. This is jewelery stolen from our country, not fancy jewelery to be given to celebrities to wear. This is a gross insult.'
However, some users also said that this necklace is not made by Maharaja Bhupinder Singh, but by Cartier. Emma Chamberlin hasn't reacted on this yet.

Who was Maharaja Bhupinder Singh
Bhupinder Singh was the Maharaja of the princely state of Patiala. He was also a cricket player. He ruled Patiala from 1900 to 1938. Many tales of Bhupinder Singh's colorful mood were very common. It is said that he made sex a religion. Bhupinder Singh was married 10 times, but had more than 300 queens. Bhupinder Singh had about 88 children, out of which only 53 children survived. Bhupinder Singh was born on 12 October 1891. Bhupinder Singh took over the throne only at the age of 9.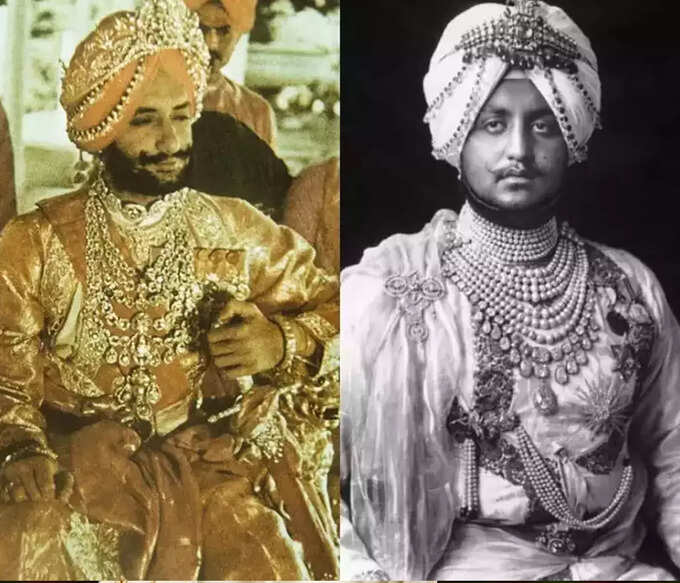 Diwan Jarmani Das had told tales of Bhupinder Singh's colorful mood in his book 'Maharaja'. He had told that Maharaja Bhupinder Singh had built a building. Its name was 'Leela Bhawan', which is also known as 'Palace of Rangarlis'. It is said that people used to get entry in this without clothes. In this palace, Bhupinder Singh had kept more than 300 women, with whom he used to have relations. In this palace, Bhupendra Singh had reserved a room for himself, which was named 'Prem Mandir'. In this, except Bhupinder Singh, no one else had the freedom to go.
It is also said that there were about 365 lanterns in the palace of Maharaja Bhupinder Singh, which were lit daily at night. The names of all the queens of Maharaja Bhupinder Singh were written on them. Whichever of these lanterns was extinguished first in the morning, the Maharaja used to spend the night with the same queen.