Harshvardhan Kapoor, son of Anil Kapoor, was recently seen in the film 'Thar' released on Netflix. Harshvardhan Kapoor has told how his father Anil Kapoor does not support him financially.

In a conversation with Mashable India, the actor shared some story related to himself. Harsh Vardhan told that he was trying to buy a second hand Lamborghini instead of a new Lamborghini worth Rs 3 crore, which cost 1 crore. He said, 'I did not like to tell this in front of the audience, but the truth is that my parents have no interest in giving money for my extravagant expenses. I wish you all were right and I was wrong. I would have 10 times more than what I have, but I buy my things myself.

Here Harshvardhan expressed his grief, while on Twitter his words started tearing up. People made different comments. One said, 'I want to be sad like Harshvardhan Kapoor, son of Anil Kapoor.' One said, 'Poor poor man has to buy an old Lamborghini.'

One made him the Ram Bahadur of Bollywood and wrote – 'Thank you Harsh for sharing your story, you are very brave. prayer for you Show some mercy to the Ram Bahadur of Bollywood. One user said – their struggle is real. Another wrote – God, just give us this much sorrow in this life. One person said- Harshvardhan Kapoor's sad life. Maybe we can crowdfund his car. I can feel Harshvardhan Kapoor's pain.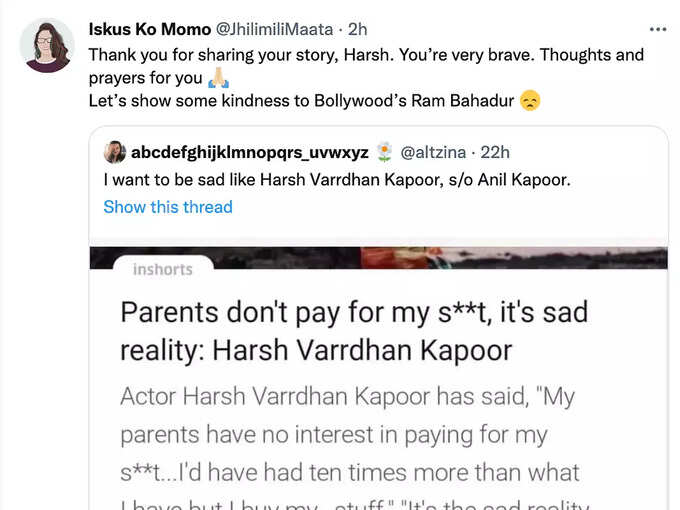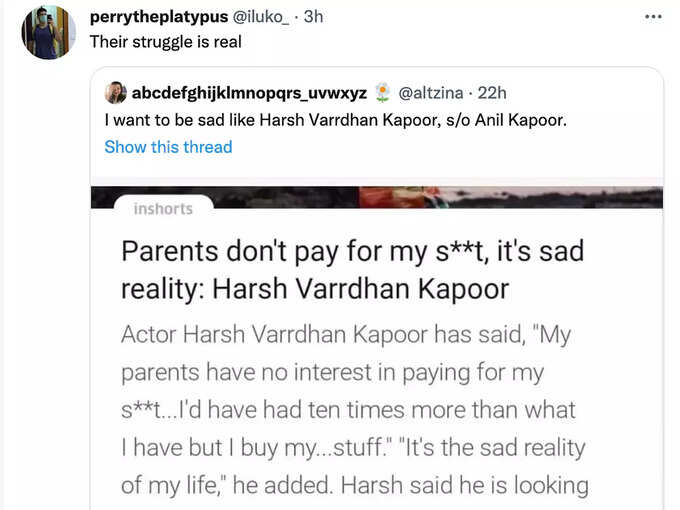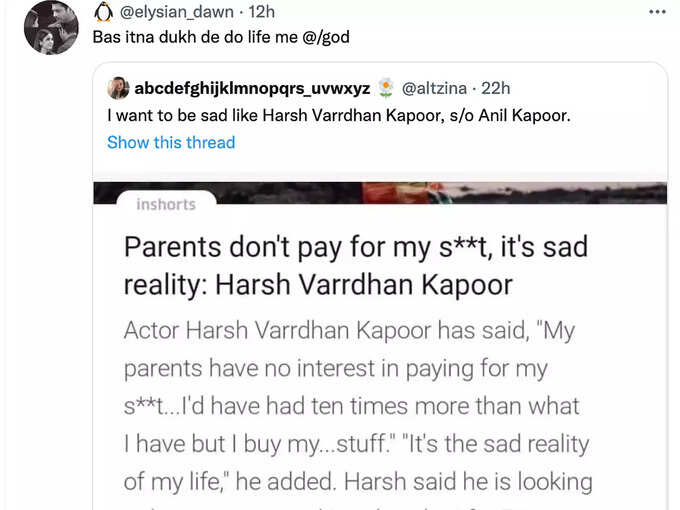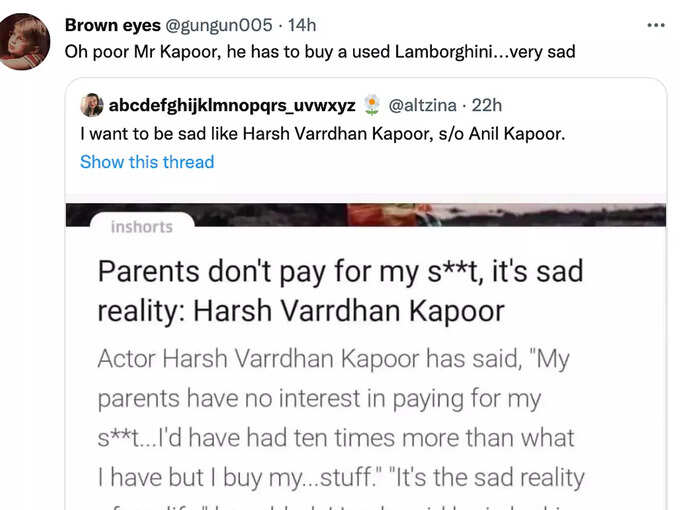 Recall that Harshvardhan Kapoor made his debut in the year 2016 with the film 'Mirzya'. Harshvardhan appeared with father Anil Kapoor in the recently released film 'Thar'. Streaming of this film started on May 6 on Netflix, which has been done by Raj Singh Choudhary. In the film, Anil Kapoor is in the role of a cop, while the son is in the role of a smuggler.