Hindustan zindabad tha, Hindustan zindabad hai, Hindustan zindabad rahega…. After listening to this dialogue, you must have understood that today we will talk about 'Gadar'. Gadar Ek Prem Katha, which came in 2001, set the box office on fire. Everything from its dialogues, story, songs proved to be a hit. Now after 22 years, the makers have decided that they will bring 'Gadar 2'. On the occasion of Republic Day 2023, director Anil Sharma also released the first look of Gadar 2. Where Tara Singh i.e. Sunny Deol looked even more dangerous in the same style. With hammer in hand, Tara Singh is ready to get rid of the sixes of the enemies. The question in everyone's mind regarding 'Gadar 2' is whether this film will be able to create a rebellion like before? So the answer will be known only after the release. But there are some reasons which prove that 'Gadar 2' will create huge buzz at the box office. Let us tell you why 'Gadar 2' can prove to be a special film.

Nowadays there is a craze for mass films.
Since the Corona period, it has been said that the audience is liking mass films more at this time. Allu Arjun's Pushpa set the theaters on fire, so KGF is called the master of this episode. But do you know that Bollywood had entertained the audience 22 years ago by giving mass films. Yes, Gadar was a mass film which got a lot of love. In such a situation, once again 'Gadar 2' can get the love of the public.
– 22 Years of Excitement
The audience had given a lot of love to the Gadar film. Now when its new installment will be released after 22 years, it is expected that the craze of years may resurface. There is a hope in the minds of the audience about Gadar 2. Viewers can definitely reach the theater to try it.
– see the climax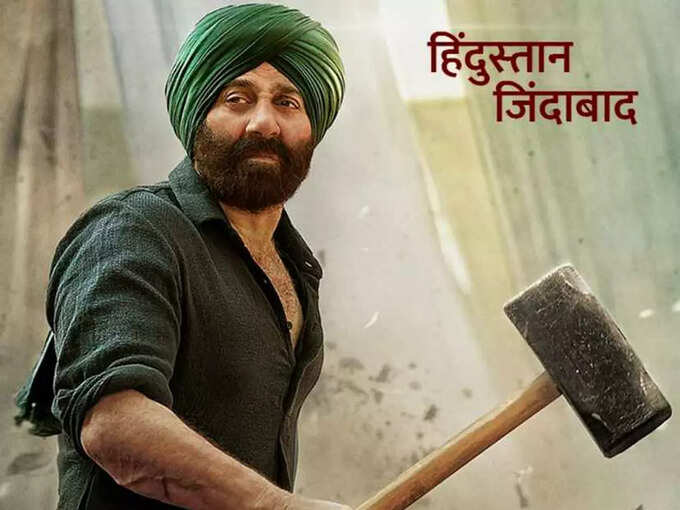 Do you remember Tara Singh and Sakina's little Munna Sa Jeete? The one who innocently reaches Pakistan to pick up his mother Sakina and sings… Ghar aaja pardesi… the same child Utkarsh Sharma has grown up now. Utkarsh, 28, will be playing the lead role in Gadar 2. Now seeing Utkarsh is also a reason for the fans.
Sakina and Tara Singh return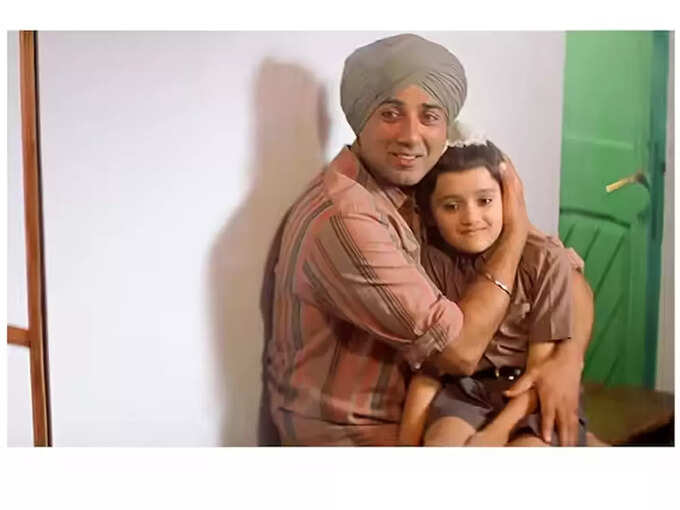 Gadar has been the turning point for Ameesha Patel's career. At the same time, people have not forgotten the tremendous work he did with Sunny Deol. Now after 22 years, people can be excited to know how much Sakina and Tara have changed.
– love story between war after partition
The story of Gadar Ek Prem Katha was the love story of Sakina and Tara Singh amid the Partition. Seeing which tears welled up in the eyes of the audience. Now it is being said that in Gadar 2, the makers have based the war between Pakistan and India.
-Good move by keeping no changes from Starcast
Anil Sharma has thought two steps ahead. What a wonderful thing they did that they didn't change the casting. Anil Sharma played the same characters from Sunny Deol and Ameesha Patel to Utkarsh. The biggest advantage of this will be that people will be able to connect with the film.
Ashraf Ali will be missed
Ashraf Ali will be missed the most in Gadar 2. Amrish Puri was seen in the role of Sakina's father. He had given life to this role. Surely if he were in this world today, fans would have gone crazy to see him in Gadar 2. But Amrish Puri is no longer in this world. He will always be remembered by his fans like this.

Visit to get more Entertainment news updates