Although yoga has started from our country itself, but after the corona period, when people came to know the value of breath, then the importance of yoga also increased. Not only common people but even celebs have started including yoga in their exercise routine. Here well-known celebs are telling how yoga changed their lives and how they benefited from it.

I am as strong today because of yoga: Neetu Singh
View this post on Instagram

Yoga is my life. I am as strong as I am today because of yoga. Yoga has given me strength in every ups and downs of my life. Whether it was Rishi ji's illness or my own health. Yoga has been a source of power for me. I never give up on my pranayama. Whether it was covid or any other problem, I never gave up on my yoga routine. No matter how busy I am? Even if I am shooting, but I definitely do my 20 Surya Namaskars. There can be no better way to stretch your joints at this age than through yoga. I have been doing yoga since last 15-20 years. People understood the real importance of yoga during the Corona period, but for me it has always been the key to my health. If I say that yoga is the root of every exercise in the world, then I will not be wrong. Yoga has taught me to work and be composed in every difficult time. I say that just as we have the power of yoga, in the same way there is real power in our kitchen spices, things like cardamom, cinnamon, black pepper. We should recognize the power of our Ayurveda and Yoga.
I love doing yoga by staying close to nature: Kiara Advani
View this post on Instagram

I feel that today when we all have to do multitasking in our career and life, it is important for all of us to stay stress free by focusing on our health. I am very disciplined about my gym routine, cardio, weight training, pilate etc. are a part of my gym routine, but at the same time I give great importance to yoga. I like to do yoga by staying close to nature. I feel, when you have too many things going on in your mind at once, yoga becomes essential for peace of mind. Whenever I get a chance, I do Pranayama. This strengthens the bond between my body and my mind. It acts as a booster for both mental and physical health.
Yoga removes negative energy: Shilpa Shetty
View this post on Instagram

The meaning of yoga to me is directly related to discipline. You cannot do anything big in life without discipline. Yoga not only relaxes my body but also my mind. It removes negative energy from me. No matter how tired I am, I do not miss yoga, because it is only through yoga that I get energy. It's been 20 years since I practiced yoga. I joined yoga because of my mother. I had respiratory problems, apart from spondylitis in my neck. There was a lot of pain. Today I do the top easy on this neck. I learned while doing yoga that if you practice something continuously, then your mind itself will make your body accustomed to it. Yoga strengthens the mind. I believe in continuous learning. I also learned yoga from Raj Panigrahi ji. He is younger than me but yoga is completely ingrained in him. I have learned both Vinyasa and Asthaga forms of yoga. I only like the old form of yoga. I love practicing different combinations of asanas that focus on the mind, body and spirit. Recently I made people aware of Gyatika Anjaneyasana or Low Lunge Pose and Bandha Trikonasana or Bound Triangle Pose. Both my kids also do yoga with me.
Was able to recover from fatal accident only because of yoga: Anu Aggarwal
I was only four years old when I started doing yoga. My first yoga guru was my mother, who used to be a certified yoga teacher even then. Today, if I have been able to survive the fatal accident, then I will give all the credit to Yoga. After recovering from that accident and coma, I made a yoga program for myself. The accident that happened to me, I cannot call it an accident, I call it awakening myself, because after that accident my transformation took place. My life completely changed when I studied yoga deeply and learned about its asanas. Today I practice Bhakti Yoga, Nada Yoga, Karma Yoga, Jnana Yoga, Swara Yoga etc. I do combinations of different yoga asanas according to my everyday practice. I myself invented Anu Fun Yoga. Through this yoga asana, you can maintain your inner strength. Yoga not only works to reduce your weight but it also maintains your energy. Yoga also keeps away from mental diseases and disorders. My favorite is the easy palm tree pose, which is called Tadasana in Hindi. With this asana, the entire body and face along with the spine get strength.
I love Hatha Vinyasa and Ashtanga: Shama Sikander

I started yoga a long time ago, but there was a period in the middle, when I got away from its practice. After the second lockdown, I became very serious about yoga in Mumbai. Today I can say that yoga has balanced me. It introduces you to yourself and when you get to know yourself, you are oriented towards the universe. This is the reason why your stress goes down. It also gives you the strength to let things go and become a philosopher. You get to understand the environment around you better. In the case of yoga, I would like to say that pay attention to the breath, breathe completely, it definitely reduces stress. When you pay attention to your breath, you become more focused and focused on your thoughts. It leads you to an idea and you become strong. Then you realize that you are not under the thoughts but the thoughts are under you. I love Hatha configuration and Ashtanga easy.
I am mentally and physically healthy for a long time: Palak Sidhwani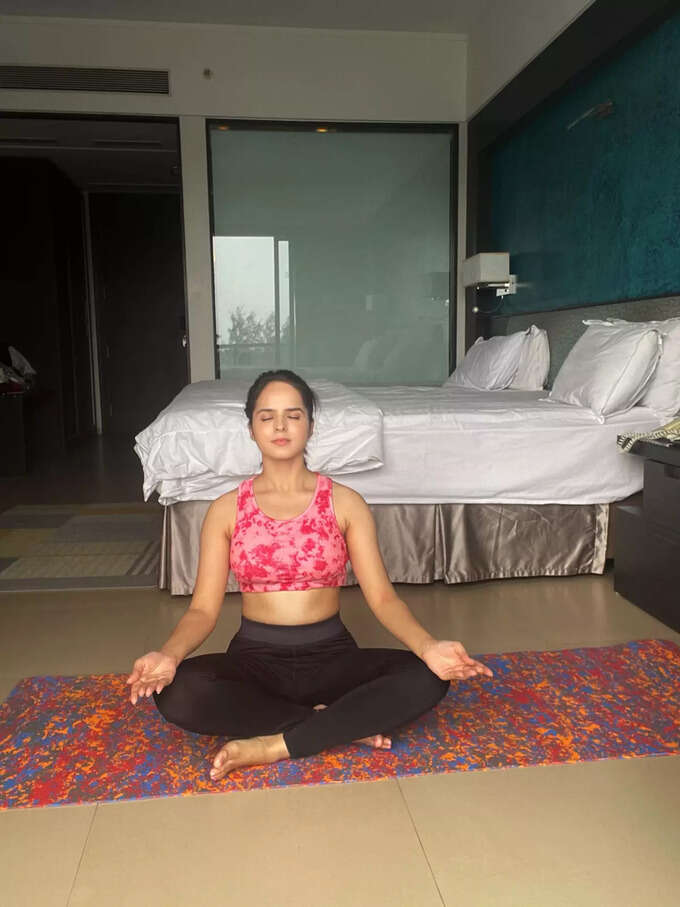 I have been doing yoga for a very long time. I also meditate because my mother is a follower of Brahma Kumaris. I have been doing yoga since last 6-7 years, more than physical relaxation it helps you to calm down. Of course yoga and meditation help you focus better on the things you want to achieve. Whenever I have a vacation, I give myself an hour to do yoga. This gives me peace. Whenever I pack up early, I do yoga for at least an hour. Yoga for me is not just physical activity, it is a lifestyle and it helps you to be at peace and focus better. So my advice to all the youth would be to do yoga as it helps you to stay healthy and mentally healthy in life.
I have become strong not only in body but also in mind: Anuj Sachdev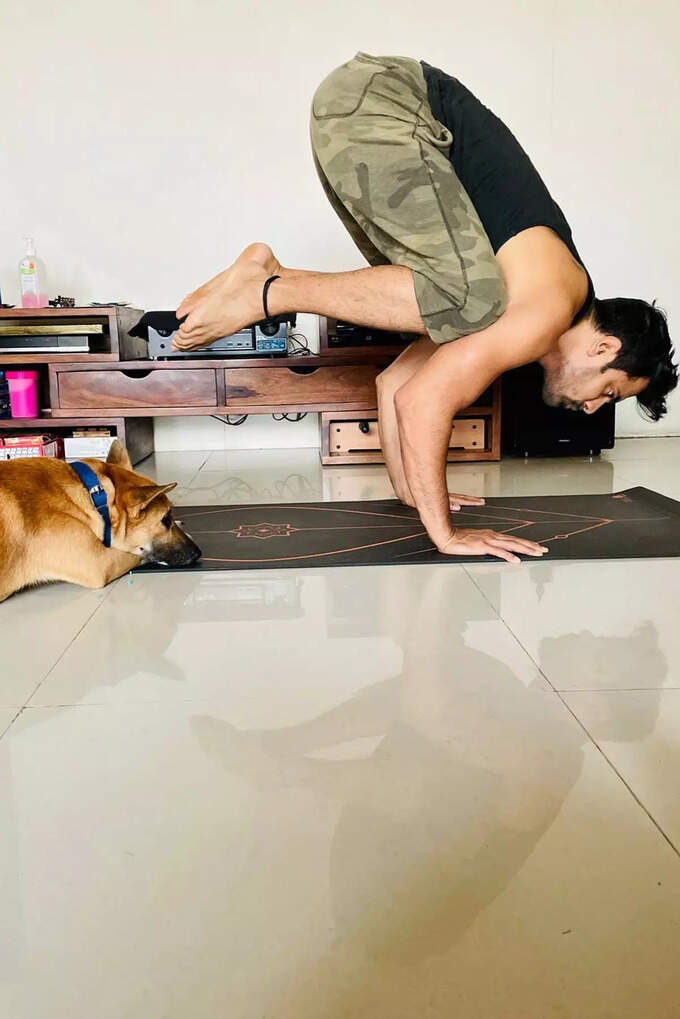 If your body and mind are opened due to yoga, then of course there are many scientific reasons for this. I have been practicing yoga for four years. Yogasanas have made me more calm and balanced than before. Actually the whole game is of breath and in the hustle and bustle of life we ​​have forgotten to breathe properly. Yoga makes you strong for long runs. I practice yoga five days a week. Yoga keeps my body light and mind clear. In fact, through its asanas, I am able to connect more with my body. To be honest, I feel more energetic, stronger and more energetic today than I did four years ago. My breathing and muscle power have also increased.
Get more latest news updates on Entertainment