Which mother or father would want her daughter to become a mother without being married? People taunt him and make his life difficult? Obviously, no parent would want that. In our society, a woman who is unmarried or a virgin mother is looked upon with hatred. Do not know how many such mothers have to bear the disdain of the society as well as the people. Actress Neena Gupta also had to do it, if her father had not supported at that time. Neena Gupta had told how despite the taunts of the society, her father stood together as a shield. At the time when no one supported the unmarried daughter, in that difficult time, the father held Neena Gupta's hand tightly.

Neena Gupta was emotional and told anecdote in 'Indian Idol'
On the occasion of Father's Day on June 19, we are going to tell you about this bond between Neena Gupta and her father. This father-daughter relationship gives such a lesson, which is rarely seen or learned in the society. When Neena Gupta came in 'Indian Idol 11', at that time she had told what her father sacrificed for her and how she supported her in difficult times. Neena Gupta cried while narrating her grief. Then he was accompanied by the co-stars of the film 'Shubh Mangal Zyada Saavdhan' – Ayushmann Khurrana, Jitendra Kumar and Gajraj Rao.
View this post on Instagram

Read: Neena Gupta disclosed – first marriage was done at a young age, the relationship was broken within a year
Neena Gupta became an unmarried mother, took care of her father
Please tell that Neena Gupta is a single mother. He single-handedly raised daughter Masaba Gupta. Neena Gupta was in a relationship with former West Indian cricketer Vivian Richards. They had a daughter named Masaba. Since Vivian Richards was already married at that time, Neena Gupta and she did not get married. Then Neena Gupta decided to raise her daughter alone. Neena Gupta had told in 'Indian Idol 11', 'My father played a very important role in the upbringing of my daughter. He had shifted to Mumbai to help me. I cannot describe how thankful I am to them. He was my backbone during the most important times of my life. He was my great support.
Read: Neena Gupta said – used to sweep and wipe to raise Masaba, but does not ask for money from anyone
Neena Gupta suffered a lot of loneliness, said- my father was my boyfriend
At the same time, Neena Gupta talked about her loneliness in an interview given to RJ Siddhartha Kanan. When Neena Gupta was asked if she had ever experienced loneliness in her life, she said, 'I have often faced it. Loneliness has been my whole life because for a long time I had neither a husband nor a boyfriend. Rather, my father was my boyfriend. He used to run the house. This happened when I was insulted at work. I have been through a lot of loneliness but God has given me the strength to be able to move on. I don't live in the past.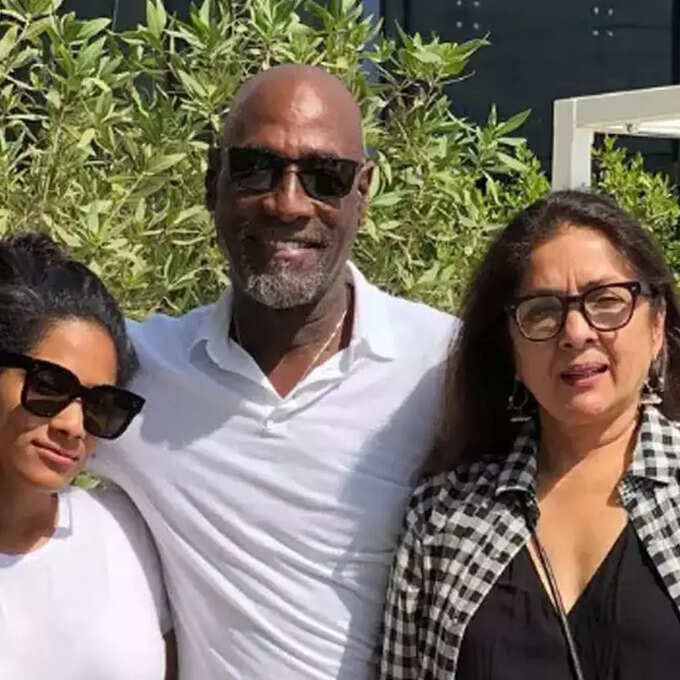 View this post on Instagram

'If given a chance to rectify the mistake, then a married mother does not become a mother'
Neena Gupta had also said that if she had got a chance to rectify her mistake, she would never have become an unmarried mother. Every child needs both a mother and a father. According to Neena Gupta, since she was honest towards daughter Masaba, the relationship between mother and daughter did not matter.
Get more latest news updates on Entertainment