Like Bollywood superstar Shahrukh Khan, his wife Gauri Khan also lives in limelight. He is an excellent designer. Famous celebrities of the country get them to design their home, office or restaurant. Gauri has also made her own house 'Mannat' herself. She herself has brought every single item and has also decorated them neatly. This is the reason why even Shahrukh Khan himself cannot molest any outsider in his decorated house. Nobody is allowed this. Shahrukh Khan himself has told this. He had attended an event in Delhi, where he has disclosed this.

Seeing the dapper look of Shahrukh Khan in this event, the fans once again lost heart to him. He is being discussed everywhere. During the program, SRK revealed the things related to his house. How wife Gauri Khan does not allow her to tamper with the design of the house, she buys the same things in the house. She also told that her 'Mannat' has 11-12 TVs. That is, there is only TV worth 30-40 lakhs in his house. Now hearing this, people's mind got baffled. Somebody started saying that this is their house. Somebody said that I am feeling poor now!


Shahrukh Khan said at the event, 'I have one in the bedroom, one in the living room, one in my son Abram's room, one in Aryan's room, one in my daughter Suhana's room too… Recently one broke in the gym… I wait so that the old ones get damaged so I can buy a new one.' He estimated that there are around 11-12 TVs in his house. He further said, 'The cost of each TV is around one lakh and one and a half lakhs. Accordingly, I have spent around Rs 30-40 lakh on TV.

Shah Rukh Khan Movie Dunki: Photos surfaced from the sets of Shah Rukh Khan-Rajkumar Hirani's film 'Dunky', did you see?
Gauri does not allow tampering with the design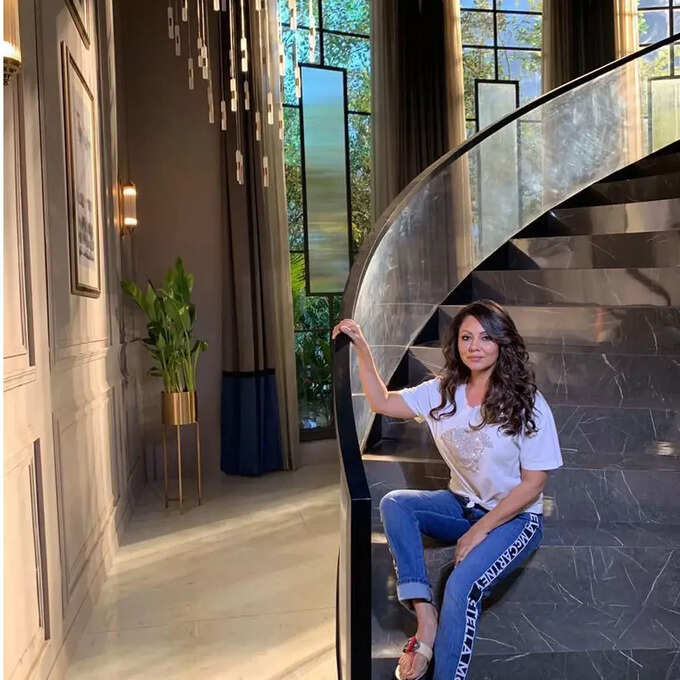 Shahrukh Khan told at the event that his wife Gauri Khan does not allow him or anyone to tamper with the design of the house. He said, 'Whatever comes into my house, obviously, is bought by the lady of the house, my wife Gauri. You are not allowed to tinker with the design in the house, as she herself is an amazing designer. But one of the few things that I am allowed to do is because it is understood that I know the technology at home very well.
Recently the nameplate of 'Mannat' was changed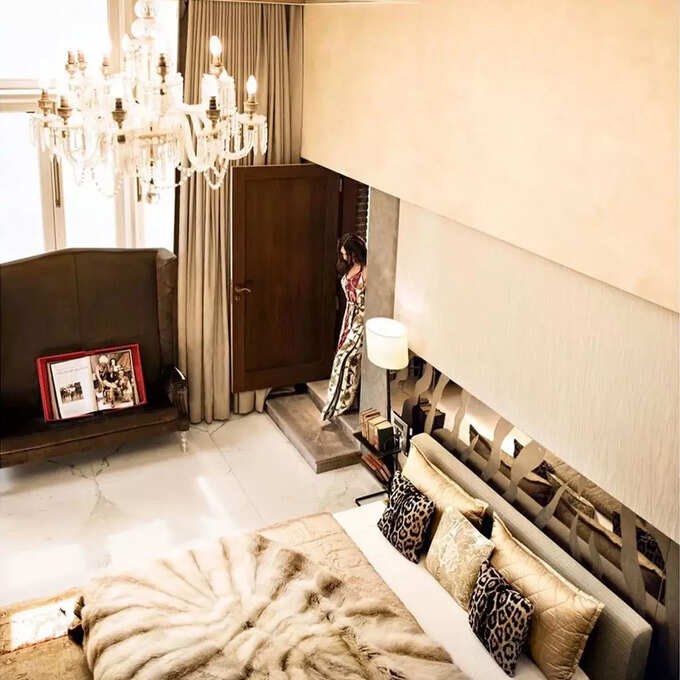 Significantly, Shahrukh Khan lives with his family wife Gauri, children Aryan, Suhana and AbRam in the beautiful palace 'Mannat', which is in Bandstand, a posh area of ​​Mumbai. Recently, his house came into limelight when Gauri changed the signature nameplate of the bungalow. There is always a crowd of his fans outside SRK's house. People stand in front of the pictures of their house and click a lot of photos.
'Pathan' Shahrukh Khan reached the airport in the old style, fans praised the new look
SRK will make a comeback on screen after years
View this post on Instagram

Months after his son Aryan's arrest in a drugs case, Shah Rukh Khan is busy with work. He is shooting back to back films. After that incident, he is involved in such an event for the first time. Talking about films, he will be seen in 'Pathan' with Deepika Padukone and John Abraham. South director Atlee also has a movie with him. Apart from this, she has also started shooting for 'Dunky' with Rajkumar Hirani. He also has two cameos. He will be seen in Salman Khan's 'Tiger 3' and Aamir Khan's 'Lal Singh Chaddha'.