Esha Deol is very close to her father Dharmendra. While she has revealed that the actor was a strict father, he has always been a 'hero' to Esha Deol and her sister Ahana Deol. There have been countless such conversations, in which Esha has praised her father Dharmendra fiercely. Recently, Isha also talked about her father Dharmendra's famous kissing scene with Shabana Azmi.

Recently in an interview given to 'Film Gyan', Esha Deol was asked about Dharmendra's kissing scene. He felt very shy while talking about it and said that it was a surprise for him as he did not know anything about it.
What did Esha Deol say on father's kiss
He said it was very cute and they both are professional actors. Esha Deol said, 'No, we had no news about this. It was a surprise for us. And they were very cute, and they are both professional actors.

Lying in the garden, Swara Bhaskar got a photoshoot done on the branches of the tree, husband Fahad Ahmed was seen caressing the baby bump
Hema Malini is ready for what in films
Earlier, Hema Malini had also expressed her desire to return to films. Hema Malini was asked if she would be 'ok' to do an onscreen kissing scene like Dharmendra. Talking about this to india.com, Hema Malini revealed that she would definitely do it. In her own style, Hema Malini was heard saying, "Why won't, absolutely will, if it's good, if it's related to the film, maybe I can do it."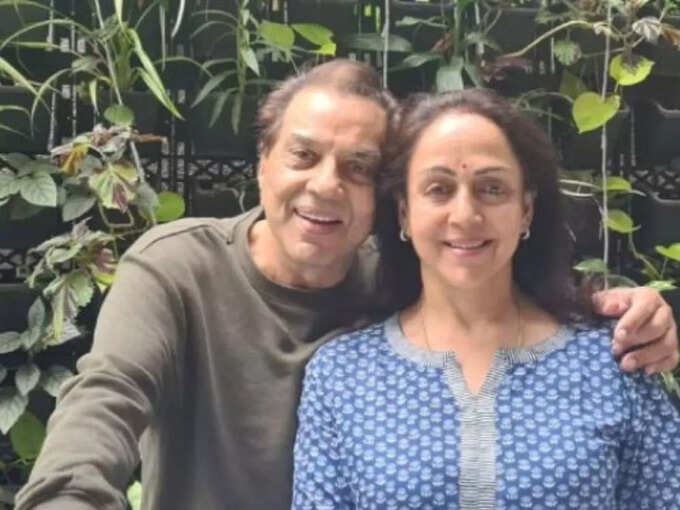 What did Hema Malini say on Dharmendra's kiss with Shabana Azmi?
In an interview with 'Zoom Digital', Hema was asked about her husband Dharmendra's kissing scene with Shabana Azmi. Hema reveals that she did not get a chance to watch it. He said that people would be liking him in the film and he is happy for Dharmendra.