Saif Ali Khan
Upcoming web series'
dance of fury
'Has filled people with enthusiasm. In this series of director Ali Abbas Zafar, the audience will be exposed to the chaos in the corridors of the capital city of the largest democracy. Saif Ali Khan, who played an important character in the web series, is known for playing some very unconventional characters on screen and is now an important part of 'Tandava'. His character Samar Pratap Singh is the originator of this imaginary political system.
Talking about his character, Saif Ali Khan said, 'My character in Tandava is about a politician who is powerful and dangerous because of his reaction. I was attracted to this character because you don't know what he is thinking, he is a mysterious character, but what is happening behind the scenes is quite dramatic and anything can happen. So he is quite entertaining to watch and of course he is kind of convincing, so he can go to any extent and I find that kind of reaction interesting. I have gone through a period where maybe some of these roles have come together and the negative roles that have drawn me to them are very well written, better written than some positive characters, Those you have heard. I do not think about those terms. I think of interesting work, you live at home, life is good, you have your own family, you've got your perspective about life. Working on creative satisfaction is very important, but what character are you playing? So if it is interesting and attracts you, then you come home and forget about it and keep moving forward in your life. '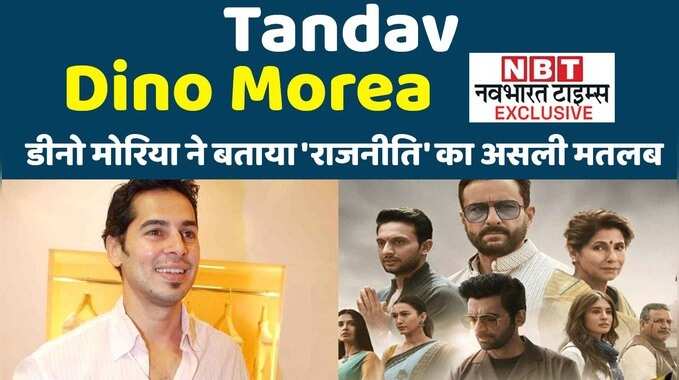 Tandav Dino Morea Exclusive: Dino Morea told the real meaning of 'politics'
Saif Ali Khan further said, 'Then I just choose something for which I can get out of my house. Often we are away from our family, we stay in a hotel, so it should be worth staying away from home. There are dark shades of Tanhaji and Tandava that have attracted me to play this character because I feel that there is more fun in such a character than a strat boy on screen, so I am doing it. But I do not know if I will continue to do it further. '
This nine-episode political drama is written by Gaurav Solanki. It includes Saif Ali Khan, Dimple Kapadia, Sunil Grover, Tigmanshu Dhulia, Dino Morea, Kumud Mishra, Gauhar Khan, Amaira Dastur, Mohammed Zeeshan Ayub, Kritika Kamra, Sara Jane Dias, Sandhya Mridul, Anoop Soni, Hiten Tejwani, Paresh Pahuja and Shonali Many other artists including Nagrani will be seen. Amazon Prime members can stream all episodes of 'Tandava' from January 15, 2021 in India and more than 240 countries and territories.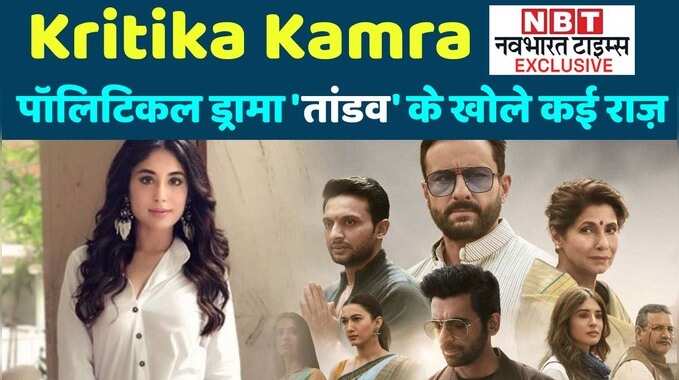 Kritika Kamra Exclusive: Kritika opened many secrets about political drama 'Tandava'