Due to Corona, people locked in their homes are now coming out. Talking about the film world, while many stars have returned to their work, there are some who have left on Hollywood and one of them is Neha Dhupia and Angad Bedi. Both are enjoying the Maldives very strongly.
Neha Dhupia enjoying both water and sunshine while lying on the pool pillow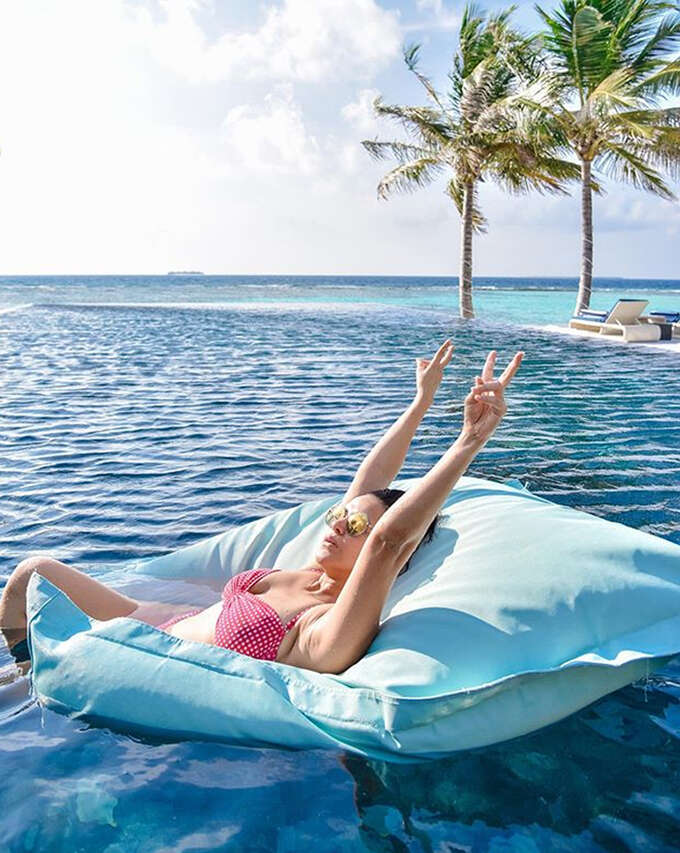 Neha Dhupia is on a trip to Maldives these days. Neha Angad Bedi and her daughter Meher are enjoying this holiday very well. Neha Dhupia, who recently went to the Maldives vacation, is constantly sharing photos on her Instagram. In the latest pictures, Neha Dhupia is seen lying on the pool pillow.
Crystal clear water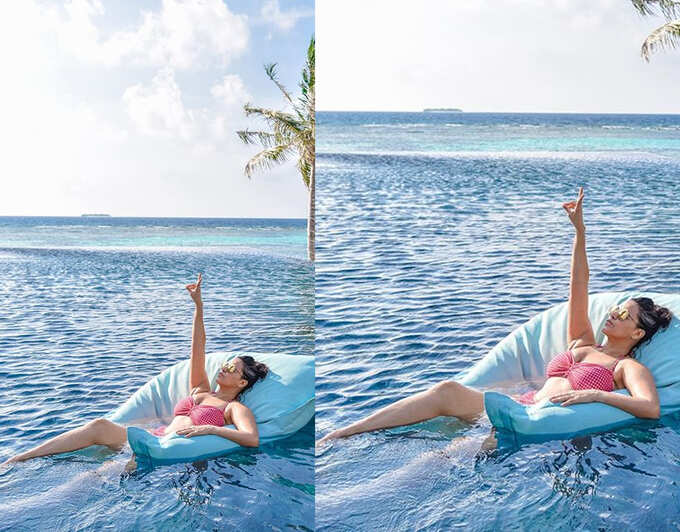 In the new pictures shared by Neha Dhupia, she is seen lying in the pool and enjoying the sun. These pictures have a blue pool surrounded by blue sea, whose water looks like crystal clear.
Neha is looking killer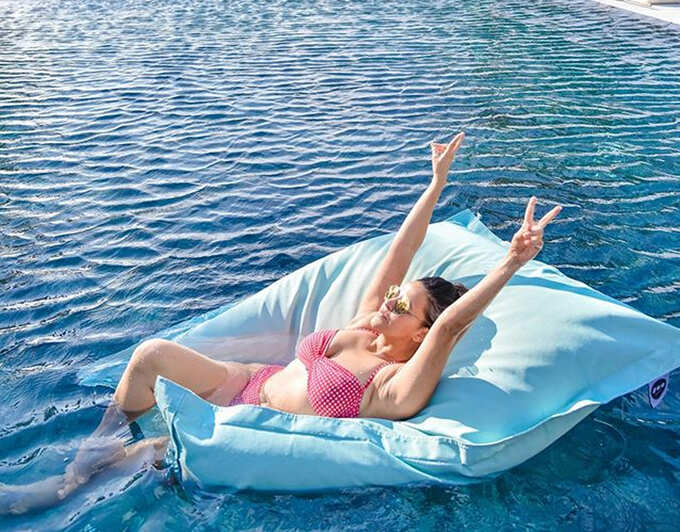 In these pictures, Neha is seen killer in swimwear and in each photo she is seen posing differently.
Daughter Meher is 23 months old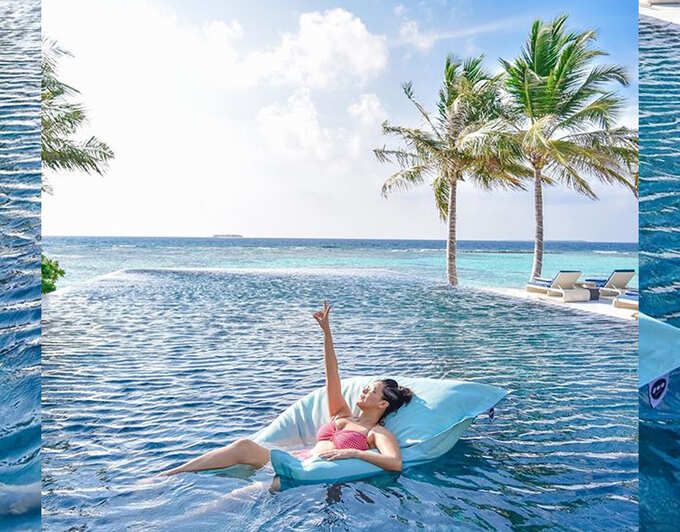 Neha has also celebrated the completion of 23 months of Beti Meher here and she does not want to miss any chance to enjoy here.
Stars have gone on holiday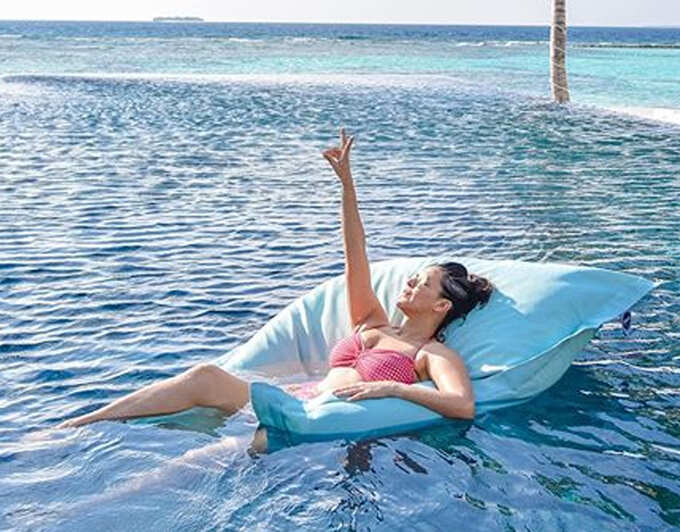 As soon as the lockdown opens, many Bollywood stars have left for the holiday. Even before this, Neha has posted many pictures of Maldives.
Angad is seen making his daughter sleep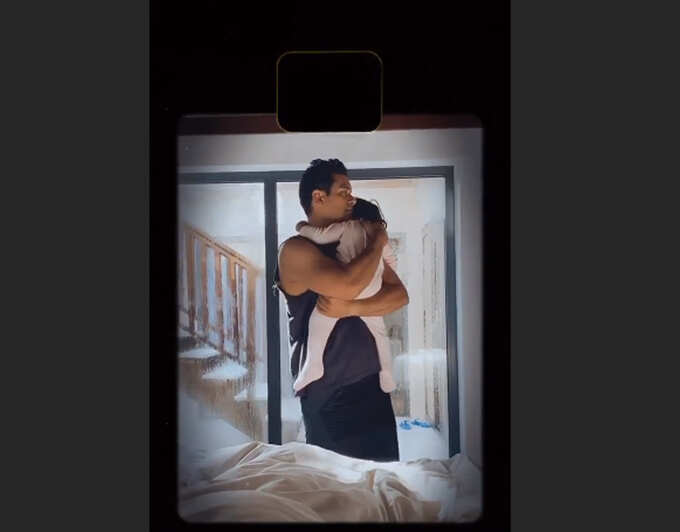 Neha has shared another glimpse in which Angad is seen sleeping with her daughter Meher on her lap and Neha is shooting her video.
Neha Dhupia shared her selfie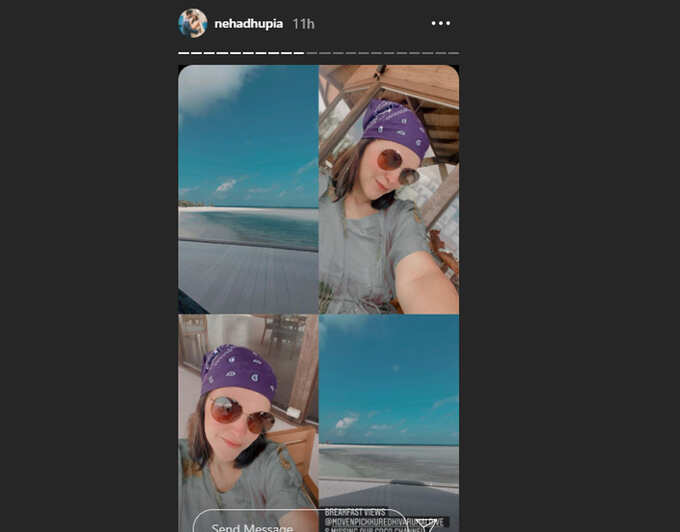 Neha Dhupia has also posted some of her selfies on her Instagram Story, which also has a glimpse of the sea. Recently, Mouni Roy, Mandira Bedi followed by Taapsee Pannu also appeared on a trip to Maldives. Now in this list are Neha Dhupia who is on a walk to the most beautiful city adjoining the Maldives.
Some photos inside the resort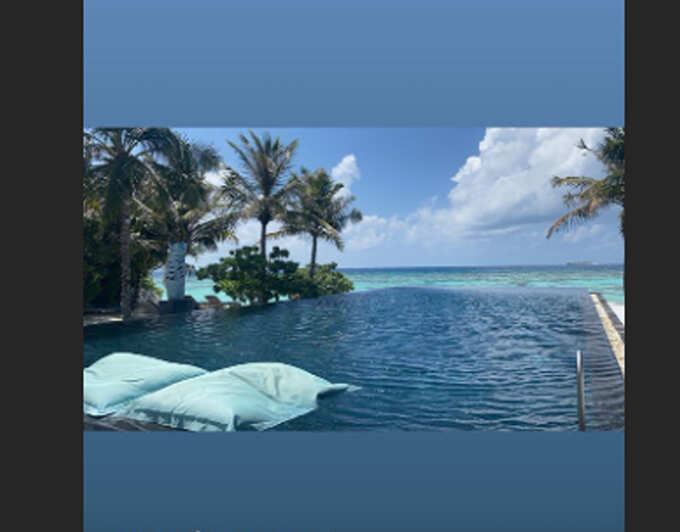 Neha has also shared some pictures inside the Maldives resort where she is staying on her Instagram story.
Many more beautiful pictures of the holiday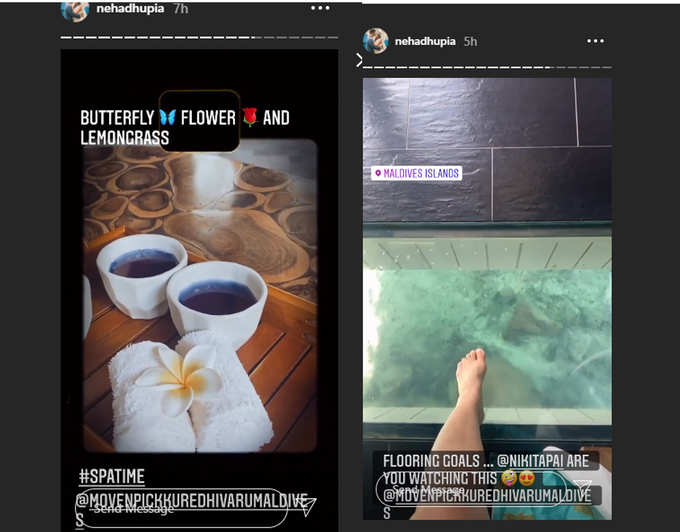 He has shared many more beautiful pictures of this holiday on his social account. He has also shown his view of the kind of arrangement inside the resort.