'Pink', 'Indu Sarkar'
, A Bollywood actress who made a place in the heart of the audience with her outstanding performances in films like 'Mission Mangal' and 'Uri: The Surgical Strike'
Kirti kulhari
In an exclusive interview with NavbharatTimes.com, he talked about many more matters besides his films. Kirti says that she considers the social responsibility of actors a burden, their responsibility is only and only their work.
What responsibility should an actor have towards the country and society
NavbharatTimes.com asked Keerthi whether any social, economic icon, youth icon celebrities like crores of billions of people (audience) like you have any kind of social, economic, political or other issues related to Bharat Desh (India). Should there be responsibility? Should we media personnel question you on the headlines being made on any kind of movement happening in the country? How do you see it? Should your opinion be for your loved ones on any issue of the country?
The answer to everything related to country and society is not necessarily right
In response to the question, Kirti said with utmost care, 'See, according to me, I consider it a burden to ask the opinion of media personnel on any issue of country or society from the actors. I consider this social responsibility a burden. Humans are also us and humans are you too, but just because I should have an opinion on everything or it should be the right opinion, it is not necessary … because people are not able to separate us from the public figure again and Forget that a human being is standing in front of us.
Do not forcefully ask for answers related to country and society
Keerti further explains her point well, saying, 'I don't know about everything. I do not have interest in everything. I do not have an opinion on everything, so why is it expected that we act or public figure everything correctly or correct it. This which is the burden of the questions related to the country and society, is it forcible or forcibly why we have been given this responsibility. It is not at all necessary that I have a view in every case.
I am fulfilling my social responsibility through my films
Kirti further said, 'I think my biggest responsibility is my acting, because I call myself an actor. You can ask me how I am doing the work that I am doing. The answers to the questions related to my work ie acting are justified, I am responsible for the questions related to my work. I feel that the biggest social work I am doing is through my acting, the kind of characters I play, the kind of films I become a part of, so much is said in those films, how much is done in that It is not my responsibility to go ahead and answer anyone, it should not be that responsibility.
I am not a public property, answers should not be forcibly asked for political-personal questions
Ending her talk, she says, 'What do I do in personal life, what do I not do, for whom do I take a stand, for whom I do not take this pressure, let me not. Whatever I do, I should do it according to myself because I have my own personal life. Media should also give us this space. On the other hand, I also understand and know very well what it means to be a public figure. We are not actors public property, it is not true in any way. Being a public figure does not mean public property. We should not be forced to answer political and personal questions.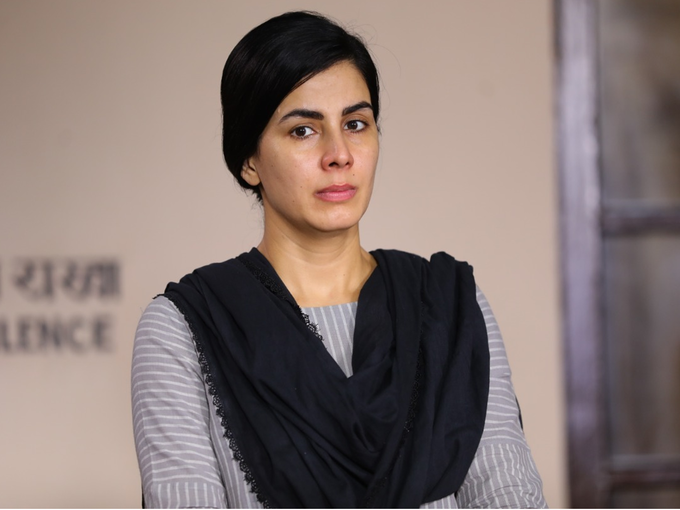 Kirti will be seen in 'Criminal Justice: Behind the Closed Doors'
Kirti is currently busy with the promotion of the web series 'Criminal Justice: Behind the Closed Doors' ready for her release. With him in this series Pankaj Tripathi, Anupriya Goenka is in the main character. The series will be released on December 24 on OTT platform Hotstar. Apart from this, Kirti is completing the shooting and post production of Ribhu Dasgupta's suspense-mystery-thriller film 'The Girl on the Train'. In this film, she will be seen in the lead role alongside Parineeti Chopra and Aditi Rao Hydari.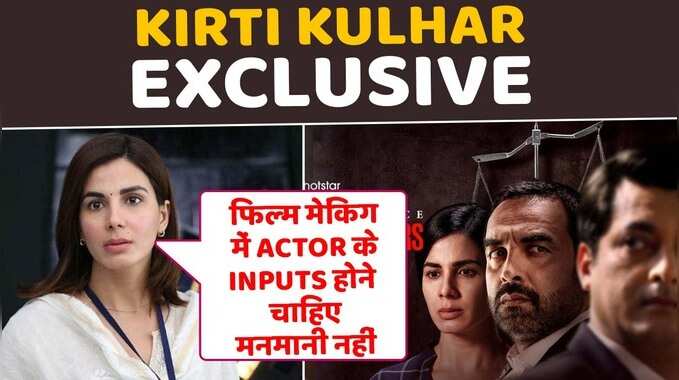 Kirti Kulhari Exclusive: Actors should have input in film making, not arbitrary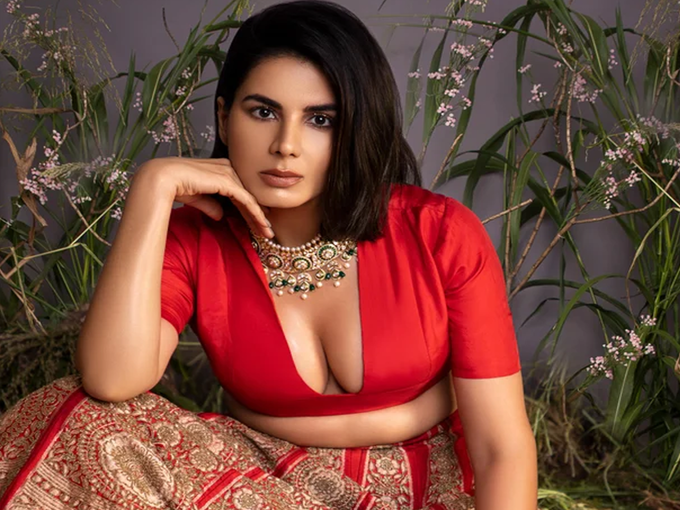 Kirti Kulhari Exclusive: Questions related to country and society are a burden, I am a public figure, not a property