Bollywood actress
Kangana Ranaut
Giving great relief to on Monday 11 January 2021
Bombay high court
has
Treason
The arrest in the case has been withheld till 25 January. An FIR was registered against Kangana Ranaut and her sister Rangoli at Bandra Police Station in Mumbai under 124A (sedition), 295A and 153A. The Bandra court ordered the registration of an FIR against Kangana and her sister following a complaint by casting director Sahil Ashraf Syed.
Kangana accused of disturbing communal harmony
According to the FIR, Kangana and her sister Rangoli, through their tweets, have acted to spoil communal harmony and defame the Maharashtra government. At the same time, the petition filed in the court said that Kangana is constantly trying to discredit Bollywood. From social media platforms to TV, everywhere she is speaking out against the industry.
Accused of tweeting offensive
Not only this, it was alleged in the petition that Kangana created a gap between the Hindu and Muslim artists of Bollywood. She is constantly tweeting objectionable tweets that not only hurt religious sentiments, but many in the film industry are hurt by this. In response to these allegations, Kangana's lawyer Rizwan Siddiqui said that he first wanted to see those tweets of Kangana.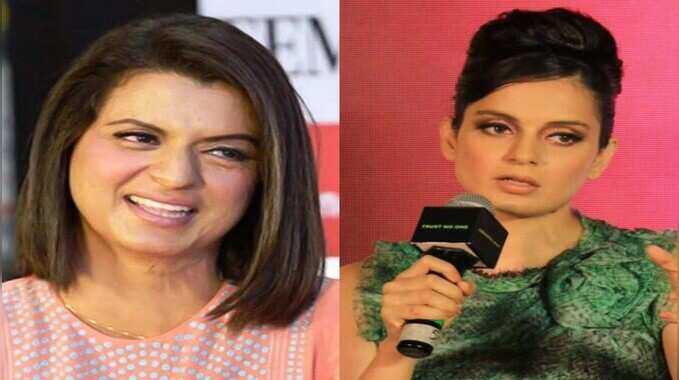 Mumbai: Police summoned Kangana and Rangoli Ranaut