Anushka Sharma has become a mother. Anushka has given birth to a lovely daughter. Papa Virat Kohli shared the good news of having a daughter and thanked him for experiencing this chapter of life. However, during this time, he has also said something about his privacy at this time.
Fans on Twitter hear the news of Anushka becoming a mother and are congratulating her on her own. Virat Kohli has done a post sharing this good news, which reads, 'We are happy to tell both of us that we have a daughter here this afternoon. We are deeply grateful for your love and wishes. '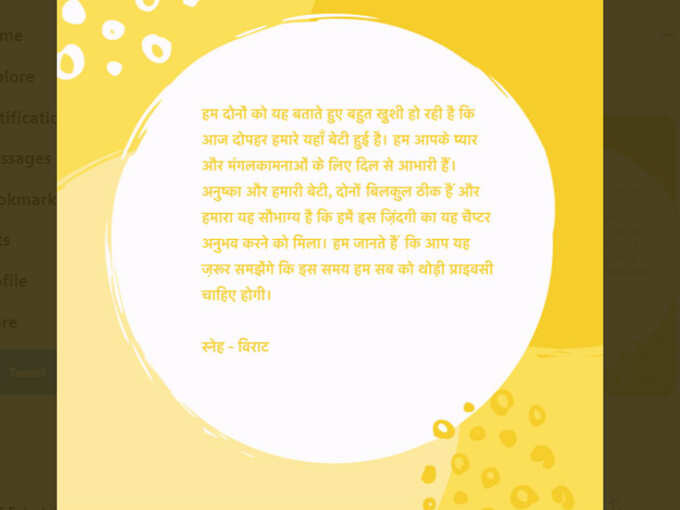 Virat Kohli further wrote, 'Both Anushka and our daughter are absolutely fine and it is our good fortune that we got to experience this chapter of this life. We know that you will definitely understand that at this time we all need some privacy. ' On this post of Virat, fans and their fans have put a wave of congratulations.

Explain that in lockdown, Anushka and Virat shared the good news of their parents becoming fans. Virat Kohli had told via a post that Anushka will become a mother in January 2021. Virat and Anushka got married in Italy and in the year 2018, both were tied in the sacred bond of marriage.