Sonali Phogat, who entertained the audience a lot in 'Bigg Boss 14', is no more with us. Everyone is sad and upset at this time on hearing the news of Sonali's sudden demise at the age of 42. Sonali died in Goa, where she had arrived with some staff. It is said that BJP leader Sonali Phogat was with some leaders in Goa. Here we are going to talk about all the contestants of 'Bigg Boss' who are no longer in this world. The news of the mysterious death of many of these shocked everyone.

Reality show 'Bigg Boss' is the name of that controversial show which gave equal opportunity to each of its contestants every time so that they can prove themselves different in front of the world. This 'Bigg Boss' also made many such common people very famous whom no one knew before. In this show, apart from celebrities related to fields like film, TV to sports, the contestants from the general public also got a chance. There are many such names among these contestants who are no longer with us and if you look at the news of their death, some contestants have died of heart attack and some have committed suicide.

View this post on Instagram

Heart attack caused the death of Sonali Phogat
The reason for Sonali Phogat's death is said to be a heart attack. It is reported that he had a heart attack on Monday night itself and the news of his death spread on Tuesday morning. Sonali was only 42 years old and is in her own shock after hearing the news of her death.
No one could believe the news of Siddharth Shukla's death.
Siddharth Shukla is the name, who not only won the title of 'Bigg Boss 13', but in this show, he prepared for himself such an army of fans who will remain his fans for life. Siddharth got a lot of love from the people in this show and even after the show, the love of the fans kept showering on him. Suddenly last year on September 2, 2021, this news created a sensation that Siddharth Shukla is no more. His fans could not believe this news. It looked like someone had made a dirty joke on him, but it was true. The reason for the death of Siddharth Shukla, who said goodbye to this world at the age of 40, was also said to be heart attack.
Shehnaz left the shoot after hearing the news of Siddharth Shukla's death.
Pratyusha Banerjee seen in 'Bigg Boss 7'
Pratyusha Banerjee, who appeared in 'Bigg Boss 7', became very popular because of 'Balika Vadhu'. Pratyusha Banerjee was only 25 years old when she had decided to leave this world. It is said that Pratyusha herself had taken the decision to end her life and hanged herself in her own flat. However, after this incident, her boyfriend Rahul Raj was accused of inciting her to commit suicide. However, later Rahul accused Pratyusha's parents and said that she was not killed by me but by the greed of her parents.
Now Pratyusha Banerjee's boyfriend Rahul Raj Singh also threatened suicide
'Bigg Boss 10' contestant Swami Om

Contestant Swami Om of 'Bigg Boss 10' also passed away on 3 February 2021 last year. However, it was told that Swami Om was ill for a long time after which he was admitted to AIIMS. He was battling a long illness. Although he was brought home from the hospital, but after that the news of his death came to light.

jayashree ramaiyya death news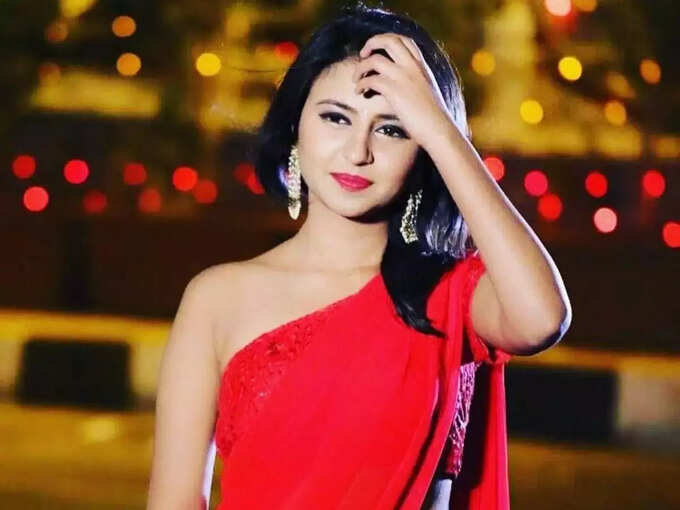 The news of Jayshree Ramaiah's death also shocked everyone. Jayshree was in the news a lot in 'Bigg Boss Kannada 3'. It is said that Jayashree Ramaiah had also committed suicide and the reason behind taking such a step was said to be depression.
death of jade goody
'Bigg Boss' started on the lines of Hollywood reality show 'Big Brother'. Jade Goody became a part of 'Bigg Boss' Season 2, who died in 2009 due to cancer.

Get the more news about Entertainment