Late actor Irrfan Khan (
Irrfan Khan
)'s son Babil is very active on social media and often shares his pictures. Recently, he shared a picture of himself on social media, seeing which a user asked him a question about working in Bhojpuri films. Even Babil was probably not ready for this question, but he gave a wonderful reaction to the user.
Babil recently took to his Instagram (Babil Instagram) shared a selfie on the account. In the selfie, he is seen sitting in the car. In the caption, he has said one thing about his lips.

User asked question about Bhojpuri films
Seeing this post of Babil, a user asked him the question, 'You are such a beautiful young man, why don't you try Bhojpuri films?' Babil reacted to this user's comment by laughing and made laughing emoji. At the same time, another user asked that when will the release date of his film 'Kala' be announced? So Babil said in response – will be released soon.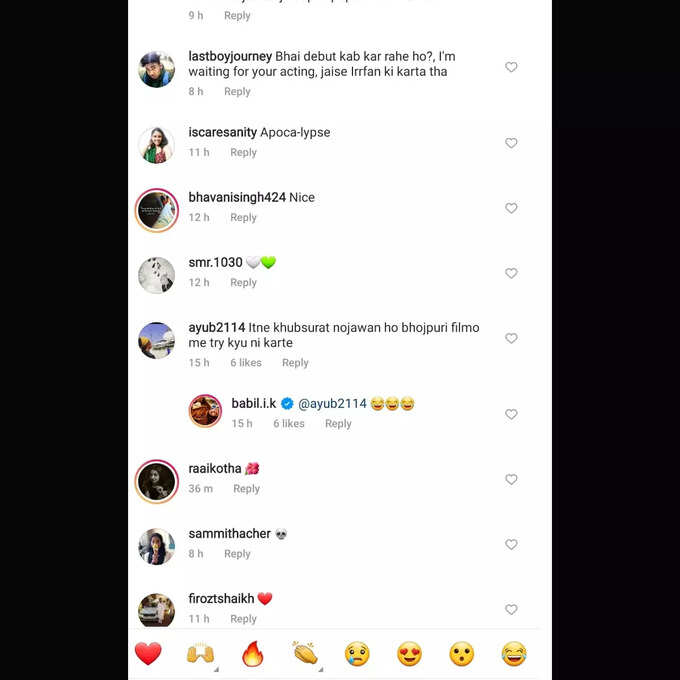 Debuting with 'Kala'
Let us inform that Babil is making his Bollywood debut with the film 'Kala'. Tripti Dimri will be seen in the film. At the same time, Babil recently shared a video on social media. In this, he was seen standing in front of the TV screen and was very happy to see his father. Actually, Irrfan Khan starrer 'Tokyo Trial' was going on TV. Irrfan Khan played an important role in this Japanese historical drama mini-series.