Rupali Ganguly's long lost brother was once again found on the occasion of Raksha Bandhan. Akshay Kumar's film 'Raksha Bandhan' is releasing and he met Rupali Ganguly, who won everyone's heart with the character of 'Anupama' on the small screen. Soon Rupali will also be seen tying Rakhi to Akshay Kumar. However, it is not that this is only a part of the promotion of the film, but the truth is that this relationship between Rupali and Akshay Kumar's brother-sister is very old and it has been going on since the time when the father of the actress gave her a career. Signed in the beginning.

Rupali Ganguly and Akshay Kumar have an old brother-sister relationship
Audience favorite Rupali Ganguly, who plays the iconic and iconic role of 'Anupama', will be seen tying a 'rakhi' to Mr Khiladi actor Akshay Kumar herself. Let us tell you that these two have known each other for a long time and 'Sunday with Star Parivar' gave them a chance to meet again on a special occasion like 'Raksha Bandhan'. During this, while talking about her first meeting with Akshay Kumar on stage, Rupali Ganguly relived her memories of those stories after years.

Rupali Ganguly's father signed Akshay Kumar
Rupali Ganguly aka Anupama, while talking about her old connection with Akshay Kumar says, "Akshay is part of the family for us. My father had signed him in his early days and that's how we knew him. When we met him, we were very attracted to see his nature. I remember my father saying this man was made for stardom. Akshay is punctual, hardworking and very straightforward person. When we used to go out for papa's film, I remember Akshay getting up early at 4 in the morning to exercise. My father was very proud of him and used to be very happy to see him. So, because of my father, Akshay Kumar became very close to me and I started tying rakhi to him.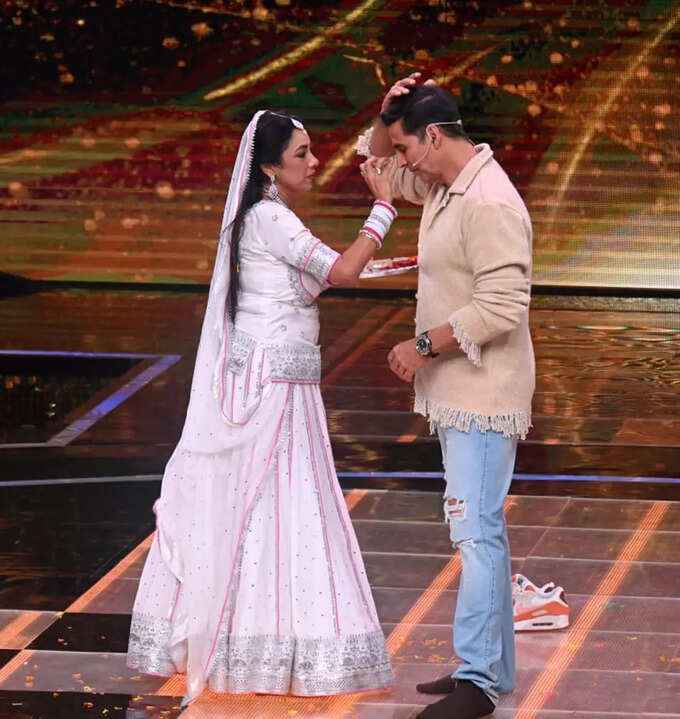 Have tied rakhi for more than 5 years
He further added, 'He always sees me as a younger sister. I tied rakhi to him for more than 5 years. Now that he has become such a big person, it seems a bit strange. Life takes you to different places and sometimes you lose touch with some relationships. In 1992 I started tying 'rakhi' to him and now directly in 2022 finally I got a chance to see him and tie rakhi once again. Many thanks to 'Star Plus' and 'Sunday with Star Parivaar' for all this!'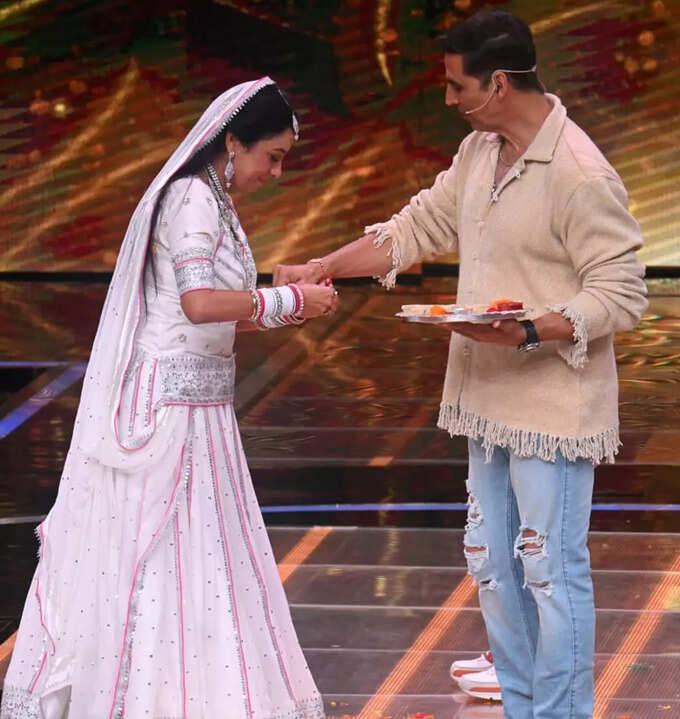 Two teams from the 80s and 90s will be seen clashing with each other
This week's Bollywood special episode has many great things in store for the 'Sunday With Star Parivaar' fans. In the presence of 'Khiladi No 1' Akshay Kumar, this time two teams of 80s and 90s will be seen clashing with each other. Fans are eager to see Rupali Ganguly and Akshay Kumar bond on the television screen.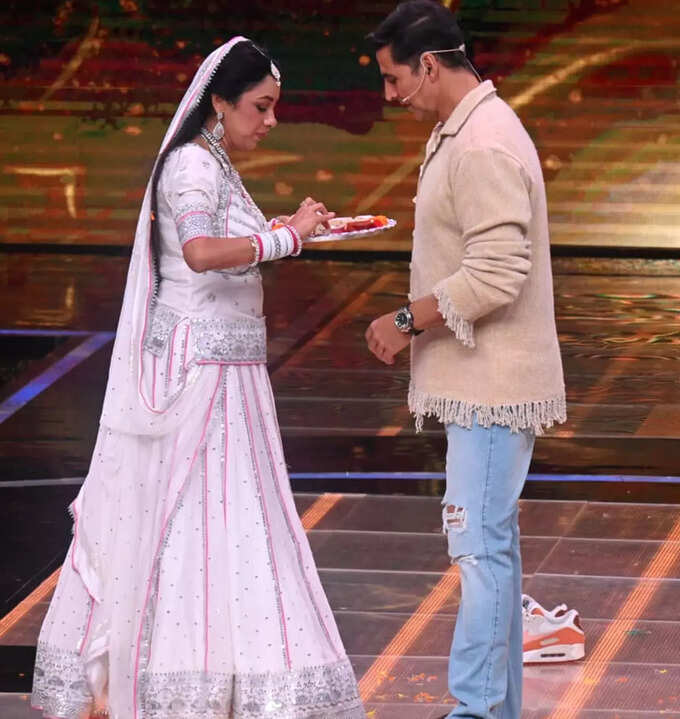 Get the more news about Entertainment