Whenever there is talk of 'Sholay', the character of Gabbar, which was played by actor Amjad Khan, floats in the eyes. Amjad Khan did more than 132 films in a career spanning nearly 20 years. Played such characters in them that people remember till date. One such character was that of Gabbar, which Amjad Khan made immortal forever with his skills. Everyone knows about Amjad Khan's stardom, but hardly anyone would know how he saw the days of financial crisis. The situation had come such that when the son Shadaab Khan was born, there was not even 400 rupees in the pocket to get the wife discharged from the hospital.

Amjad Khan's son Shadab Khan revealed this in an interview to our colleague 'Times of India'. He also spoke about the death of his father Amjad Khan and the problems faced by the family after that. Not only this, after the death of Amjad Khan, the producers owed him Rs 1.25 crore, which was never recovered.


Shadab said – Papa did not even have money to get discharged
Amjad Khan signed 'Sholay' on the same day Shadab Khan was born. When asked about this, Shadab said, 'Yes, it was lucky. But he (Amjad Khan) did not have enough money to get my mother Shaila Khan discharged from the hospital. Mother was crying. My father was not coming to the hospital. He was ashamed to show his face to his mother. Amjad Khan did Chetan Anand's film 'Hindustan Ki Kasam'. He saw my father standing in a corner holding his head. Then Chetan sahib gave Rs 400 to the father so that he could get the mother and me discharged from the hospital and take them home.
View this post on Instagram

Amjad Khan died of heart attack in 1992
Amjad Khan died in July 1992 due to a heart attack. Amjad Khan's life was spoiled by a fatal accident a few years before his death. Due to the heavy dose of medicines, his weight had increased beyond the limit. From above was the responsibility of wife and three children (sons Shadab and Seemab, daughter Ahlam). But instead of decreasing, the difficulties kept increasing.
Read: An accident, increasing weight and then heart failure, the last days of Amjad Khan passed like this
Producers did not give due money, said – they have Rs.
Shadab Khan also remembered the difficult time, when after the death of father Amjad Khan, he was short of money. Even more sad was that the people whom Amjad Khan had once helped, they also backed down. After Amjad Khan's death, the producers owed him Rs 1.25 crore, but he did not get it. Shadab Khan said, 'My father had a habit of helping other people. Because of this he gave a lot of his money to others. The producers used to come home and narrate their grief and cry. They talked about mortgaging the house with them. Papa did not care about money for them. Not only this, he never kept his money in the bank. He used to keep it with friends.
Shadab Khan further said, 'When he (Amjad Khan) died, he was owed Rs 1.25 crore to the producers. But no one came to return that money. Some people had also taken loan from father, but only a few of them returned it. But imagine how much money we lost.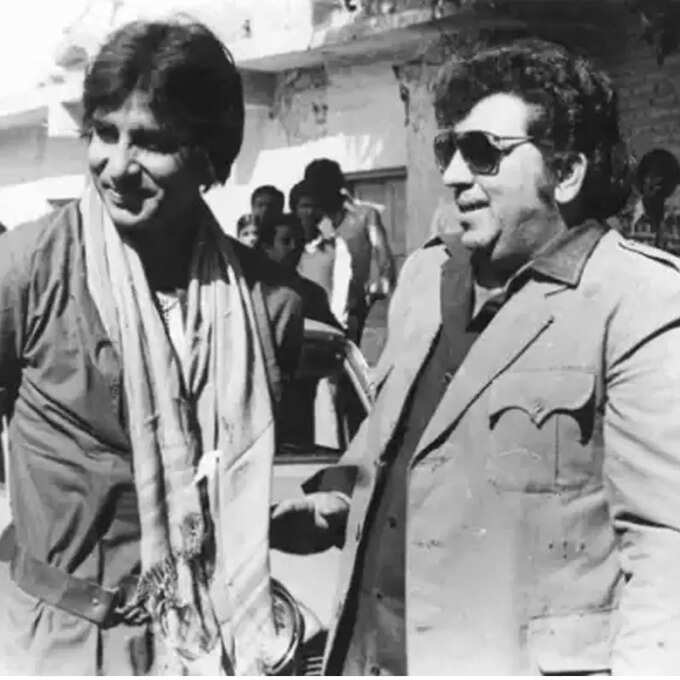 Read: Amjad was not the first choice for the role of Gabbar
Gangster extended a helping hand, mother turned down the offer
Shadab Khan told that 4 months after his father's death, a gangster from the Middle East called him and said that he wanted to talk to his mother. He told his mother that he came to know that the people of the film industry owed Rs 1.25 crore to Amjad Khan. That gangster again said that he will give them all the money in 3 days because Amjad Khan was a good person. Shadab said, 'But my mother flatly refused and said that her husband never took any favors from the underworld. My mother took care of Seemab and sister Ahlam's life. She got us back on track. Had she not become strong then we would have been on the road today. Mother again got into the construction business.