Sholay is not a film but an emotion for Hindi cine lovers. It changed the face of Bollywood and created history. No film like this could be made and no such record could be made. Adorned with all the stars including Dharmendra, Hema Malini, Amitabh Bachchan, Sanjeev Kumar and Amjad Khan, everyone in this film was brilliant in terms of acting. Many had small roles, but they are also remembered by the people till date. Its success can be gauged from the fact that even in this era the name of 'Dhanno' (mare) is on people's tongue.

Directed by Ramesh Sippy and released in the year 1975, 'Sholay' can never be forgotten. From songs to dialogues left an impression on the heart of the audience. Although there are countless stories related to this film, which you might have heard, but we are going to tell you that anecdote, it is related to the casting of the film and the insistence of Dharmendra.

Amitabh was not the first choice of the makers

Amitabh Bachchan played the character of Jai in this film. He breathed his life in this role and he was well-liked. Since before the release of 'Sholay', Amitabh's 'Deewar' and 'Zanjeer' had arrived and his image of 'Angry Young Man' had become. That's why he was not Ramesh Sippy's first choice for the character of Jai. Yes, the makers first wanted to cast Shatrughan Sinha. Ramesh Sippy went to him with an offer, but he turned down the film. However, at the same time he recommended Amitabh's name.

Dharmendra was recommended
It is said that Amitabh Bachchan himself wanted to play this character on screen and for this he had put his full emphasis. He had also got a recommendation from Dharmendra. After this Ramesh Sippy offered Big B and then whatever he did on screen, it is in front of everyone.

Dharmendra was insisting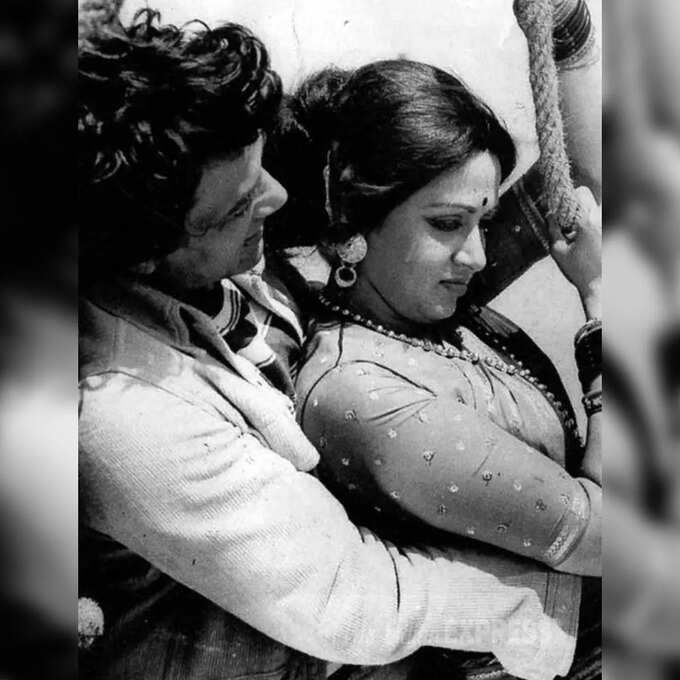 Now the second story tells about Dharmendra's insistence. Actually, when Ramesh Sippy narrated the script to Dharmendra, then he found the role of 'Gabbar' more powerful. He was adamant that he had to play the role of Gabbar. After this Ramesh Sippy had to figure out a way. He explained to Dharmendra that his character of Veeru is in love with Hema Malini and if he plays it, he will be able to spend more time with the actress. Dharmendra gave up his insistence on hearing what was just then.
Hey, read the story of Sanjeev Kumar!
You have to read the story of Sanjeev Kumar because he was also the real reason behind Dharmendra's insistence on leaving Hema Malini. Yes, in fact, Hema was liked by Sanjeev Kumar. It is said that he even proposed the actress. That's why Dharmendra did not want to become Sanjeev Veeru and increase his love with Hema!
Sanjeev Kumar wanted to become 'Gabbar'
Sanjeev Kumar also liked the role of Gabbar more than Thakur. He even gave an audition in front of the makers by making such a look, but his wish was not fulfilled. Because his image in films was quite clean. That's why Ramesh Sippy felt that a negative role would not suit him.
Sanjeev Kumar was not the first choice
Along with this, let us also tell you that Sanjeev Kumar was not the first choice of the makers for the role of Thakur. He wanted to cast Pran or Dilip Kumar, but Dilip Kumar refused to do the film and Pran was not cast because he had already played many such characters. The makers did not want him to repeat such a role again.