Akshay Kumar is basking in the success of his recent release 'OMG 2', and in the meantime he has announced the release date and new name of his new film. The film 'OMG 2' was released on August 11, and is still in theatres. Akshay is very happy with the success of the film. Meanwhile, he told that his new film 'Mission Raniganj' will be released in theaters on 6th October. The teaser of the film will be released on 7 September.

Mission Raniganj is a survival thriller, in which Parineeti Chopra will be seen opposite Akshay. This film is based on the life of mining engineer Jaswant Singh Gill. He is no longer in this world. Akshay Kumar will play the role of Jaswant Singh Gill in the film.

Raveena Tandon will be seen with Akshay Kumar again after 19 years, will she again put the same conditions of 'Mohra' in front of the makers?
Akshay's film name changed 4 times, now it is 'Mission Raniganj'
It is known that 'Mission Raniganj' is the name of Akshay's film, which was earlier 'The Great Indian Rescue'. This is the fourth time that the name of Akshay's film has been changed. Initially its name was 'Capsule Gill', which was later changed to 'The Great Indian Escape'. But it was then changed and renamed 'The Great Indian Rescue'. But now the name of the film has been changed for the fourth time and this name is 'Mission Raniganj'.

Akshay looking good in Jaswant Singh Gill's look
The makers have released the motion poster along with the release date and new name of the film, in which Akshay Kumar's look has also been released. Akshay looks very impressive in Jaswant Singh Gill's getup.
Who was Jaswant Singh Gill?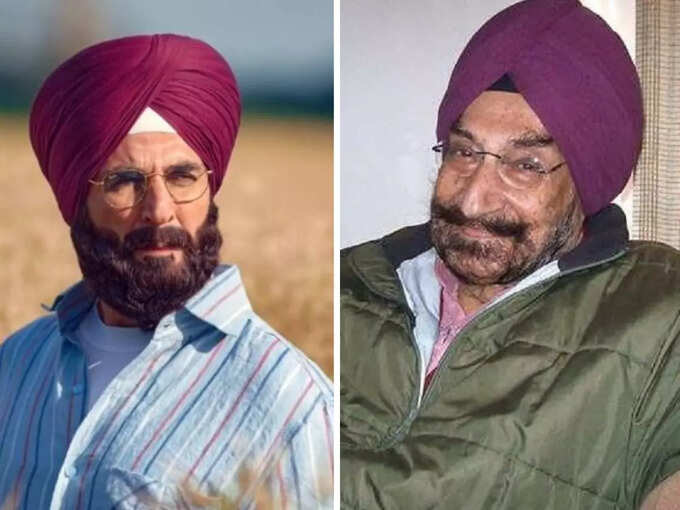 Jaswant Singh Gill was a mining engineer who helped rescue 65 workers trapped in the Raniganj coal mine in West Bengal in 1989. Then Jaswant Singh was working as an engineer in Raniganj. The coal mine of Raniganj was 104 feet deep, in which about 232 laborers were working. It is said that suddenly at night water started seeping in that coal mine. About 161 laborers were taken out with the help of coal trolley. But the rest remained trapped inside. In such a situation, Jaswant Singh Gill had made a special kind of capsule to rescue the trapped labourers. He managed to save the laborers. Because of this capsule, Jaswant Singh Gill also came to be known as 'Capsule Gill'.