When actors Aamir Khan and Kiran Rao decided to divorce after ending their 15-year marriage, everyone was shocked. Aamir and Kiran Rao had a love marriage and also became the parents of a lovely son Azad. But due to some reasons, the marriage of Aamir Khan and Kiran Rao did not last and both decided to separate. Aamir had revealed the reason behind his divorce from Kiran Rao in March this year. Now he has told how is his relationship with Kiran Rao after the divorce and how the mutual equation has changed. Along with this, he also talked about the changed relationship with his first wife Reena Dutta.

Aamir Khan is currently in discussion about his film Laal Singh Chaddha. He is leaving no stone unturned to promote his film. In this connection, Aamir Khan will also be seen in filmmaker Karan Johar's chat show Koffee With Karan 7. The makers recently released the promo of this episode.

Read: Aamir breaks silence on divorce from Kiran Rao after 8 months, explains why he decided to end his 15-year marriage

Aamir said for Kiran Rao and Reena – I have a lot of respect for both of them


In the same show, Aamir Khan talked about the current relationship with ex-wife Kiran Rao and Reena Dutta and said that they will always be a family. Kiran Rao will always be his family. Aamir said, 'I have a lot of respect and respect for both of them. We will always be family.

Watch Aamir Khan and Kareena Kapoor Khan in 'Koffee With Karan 7':



Aamir married Reena Dutta in 1986 and divorced in 2002
Aamir Khan married Reena Dutta in the year 1986, but in 2002, Aamir Khan decided to divorce Reena Dutta and also took the custody of both the children – son Junaid and daughter Aira. After this, in 2005, Aamir married Kiran Rao. The two met on the sets of 'Lagaan' and from here their love blossomed.


Aamir Khan on Boycott: Aamir Khan said – I love the country, please don't boycott Lal Singh Chaddha
'See you once a week'
There have been reports that Aamir's relationship with Reena Dutta and Kiran Rao has soured after the divorce. Reacting to this, Aamir said that no matter how busy he is, he definitely meets once a week and does get-together. Aamir said, 'We have genuine care, love and respect for each other. No matter how busy you are, we definitely meet once a week.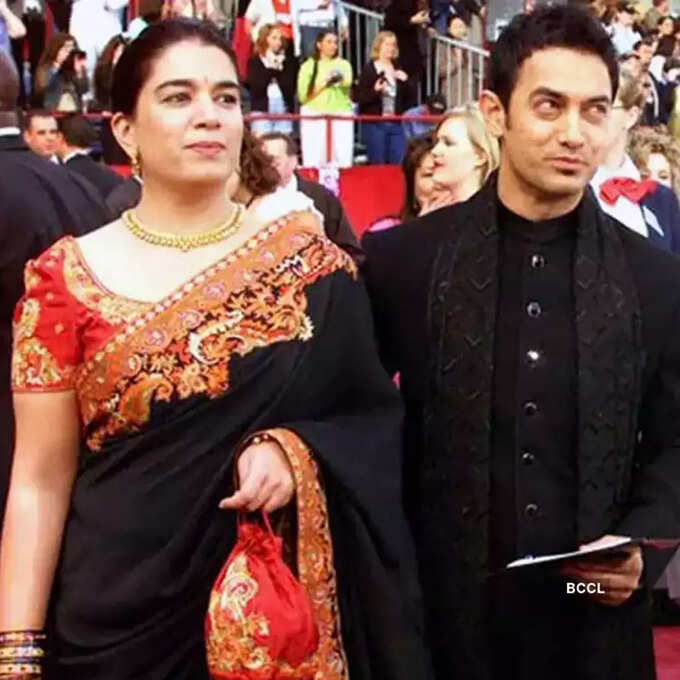 Aamir had said this after 8 months of divorce from Kiran Rao
Earlier in March 2022, in an interview to 'News18', Aamir Khan had told why he got divorced from Kiran Rao and what went wrong in the relationship. Aamir had said, 'Kiran used to tell me that when we discuss or talk as a family, I am lost somewhere. Kiran then said with great affection that she does not want me to change because then I will not be the person she loved. But later when I think about what Kiran said, it seems that a lot has changed in me in the last six-seven months. As husband and wife, our relationship may have changed, but we will move forward by holding each other's hand. We are also working together.

Get the more news about Entertainment