Expansion
On behalf of the community radio station of Kushabhau Thakre Journalism University, under the project 'Hisna Ko No' program focused on domestic violence, a neurocasting and outreach program was organized in village Kathadih, Doma and village Tekari. On this occasion, Dawood Alam, Social and Behavior Change Specialist, Gender Health, New Delhi said that domestic violence is a social evil. Every woman is a victim of domestic violence in some form or the other during her lifetime. The objective of 'Hisna Ko No' project is to make women aware of domestic violence.
He informed that the Domestic Violence Protection Act 2005 has been brought to provide protection to women from domestic violence. Women suffering from domestic violence can get protection by going to the Sakhi One Stop Center established at every district headquarters. Chhattisgarh head of Gender Health Dr. Amar Singh Thakur said that to deal with domestic violence, women have to come forward and stand against it. Along with this, dissemination of information related to domestic violence is necessary.
'Resolve domestic violence harmoniously in the family'

Associate Project Manager Abhishek Ranjan said that domestic violence should be resolved in a harmonious manner in the family. Along with this, it is necessary for every woman to have knowledge of all the legal aspects in this regard. On this occasion, JJ Verma, Principal of Higher Secondary School, Village Tekari, said that awareness programs are also conducted at the school level to prevent domestic violence. On this occasion, posters prepared by the girl students of the school on domestic violence were displayed.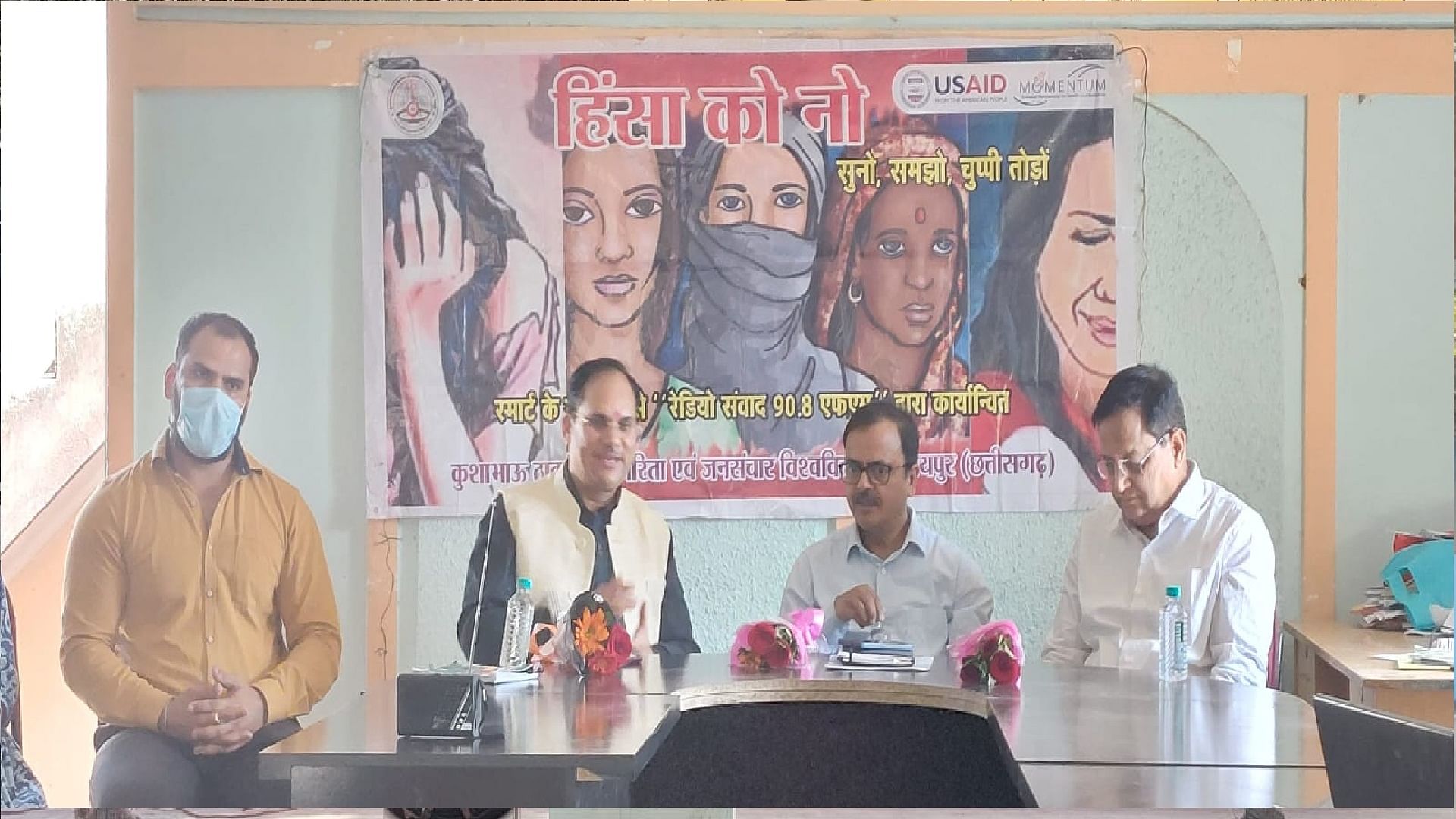 Direct communication with the villagers through neurocasting and outreach activity: Dr. Narendra Tripathi

Director of Community Radio Station Dr. Narendra Tripathi said that on the occasion of Amrit Mahotsav of Independence, information focused on education, health and medicine is being disseminated through radio in 10 villages. The station communicates directly with the villagers twice a week through neurocasting and outreach activity. A large number of villagers and students including co-incharge hostel Chandrashekhar Shivhare, RJ Jyoti Sahu, RJ Bobby Rajput, Deepak Sahu, Tikendra Chaudhary, Rakesh Sahu, teacher RS ​​Sahu were present on this occasion.
Get the latest Chhattisgarh news updates